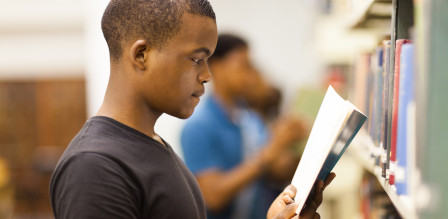 At a breakneck pace, the United States is becoming a more diverse country. Almost 40 percent of young Americans, ages 18-29, identify as people of color. More than a quarter have at least one parent born in a different country. As these demographic trends transform the nation, the stubborn achievement and opportunity gaps between ethnic groups and socioeconomic circles become more evident and problematic.
One particular manifestation of those gaps is especially troubling and bodes poorly for the strength of our democracy: the profound inequalities in the adequacy of civic education for young people. In schools that serve low-income and minority students, kids are less likely to experience interactive civic education, meaning discussion of current events, participation in school governance and school media, field trips and simulations, such as mock trials. In schools that serve economically diverse students, those who are headed to college tend to get most of these interactive experiences. And in schools that serve several different racial groups in significant proportions, discussions of current events are particularly rare.
These differences in opportunities show up in the outcomes. White, wealthy students are up to six times more likely than their black and Hispanic peers from low-income households to exceed the "proficient" level in civics on the National Assessment of Educational Progress.
These and other findings are outlined in "All Together Now: Collaboration and Innovation for Youth Engagement," a report recently released by the Commission on Youth Voting and Civic Knowledge. Convened by the Center for Information and Research on Civic Learning & Engagement (CIRCLE) based at Tufts University's Tisch College of Citizenship and Public Service, the commission brought together a bipartisan group of experts and scholars for a comprehensive look at issues surrounding young people's civic engagement and made recommendations.
It is not only that better educational experiences are more readily available to white and wealthy students. Also, the educational content, and the way it is delivered, are often tailored to the experiences of these students, as opposed to students of color and students from lower socio-economic families.
Chrissy Faessen, Vice President for Marketing and Communications for Rock the Vote, says in the report: "When we enter classrooms in under-served communities... and we ask students, 'What issues do you care about?' It's typically the first time they've ever been asked that."
The civic participation gap is also readily apparent at the polls. In the 2012 election, youth who have attended college voted at nearly twice the rate of their non-college peers, who were also more likely to lack accurate information about voting rules and to be affected by them. Youth who have not gone to college, for example, are five times more likely than their college-experienced peers to lack a valid photo ID.
Teachers should also be encouraging students to vote; in fact, we recommend experimenting with allowing 17-year-olds to vote, so they may participate in elections while they are taking a civics course. The city of Takoma Park, MD, recently lowered the voting age to 16 for its local election, and these under-18 youth voted at nearly twice the rate of older residents. Removing potential obstacles to voting by, for example, allowing same-day and mobile registration, should also have a positive impact.
We must also leverage the power of the Internet and social networks. Research shows that young people without college experience are especially reliant on these media for news and information. It is time to experiment with multi-player games for civics and alternative assessments, like online badges for civic excellence.
From rancorous disagreement at PTA meetings, all the way up to crippling gridlock on Capitol Hill, we seem to be forgetting how to sit across a table and engage in constructive dialogue with people who have different perspectives -- particularly when those viewpoints are informed by diverse ethnic and socioeconomic backgrounds. In the coming years, that diversity will only grow; we must act now to create a civically literate and civically minded next generation, willing and able to work together to face our greatest challenges.
Popular in the Community