Although many people think that clothes were made for those who are taller (maybe because of the models on the runway), the reality is, leggy ladies have just as hard a time finding items that fit properly as anyone else.
Unlike their petite counterparts, tall women often struggle to find pieces with long enough hemlines and wide enough shoulders. To help those with longer legs, we've rounded up some of the best online stores that offer items that are perfect for the taller consumer. From Nordstrom's amazing shoe selection (you can find sizes 12 and 13), to Victoria's Secret's extra long pants, there are tons of great options out there -- it just takes some hunting.
Check out our list of the eight best sites for tall shoppers and let us know if we missed any good ones!
J.C. Penney: Women 5'9" to 6'0" will rejoice when they hop over to J.C.Penney's tall section. Not only do they offer coats with longer sleeve lengths, but they also have activewear that will keep everything covered.
J.Crew: There is something effortlessly chic about the items offered at J.Crew. Not only are they perfect for weekend wear, but they are also great for the work week. That's why their tall section is the best. With a wide variety of items, tailored for a taller body, you can find anything from grey blazer to striped pajamas.
Long Tall Sally: Unlike most sites which just offer a tall section, Long Tall Sally is entirely dedicated to dressing lankier ladies. With their specialization, you can be sure you'll find something you love, whether it's a pair of Parasuco jeans or Nine West boots.
Nordstrom: The best part of Nordstrom's tall section has to be their shoes. They offer Sam Edelman flats and Vince Camuto pumps in size 13, as well as Charlotte Olympia stilettos in a size 12.
Old Navy: Old Navy's tall section, which caters to women 5'10" and above, offers blouses with an extra 1/2" across the shoulder and skirts with a longer rise.
Topshop: Are you hankering for a crop top, but don't want everything to be exposed? Head over to Topshop, where they offer the items you know and love (like cheetah print dresses and floral belly-baring shirts), but with your long limbs in mind.
Victoria's Secret: If you're looking for work-appropriate pants, Victoria's Secret offers numerous affordable options with with 34" and 36" inseams.
Celebs who dress their tall figures in style: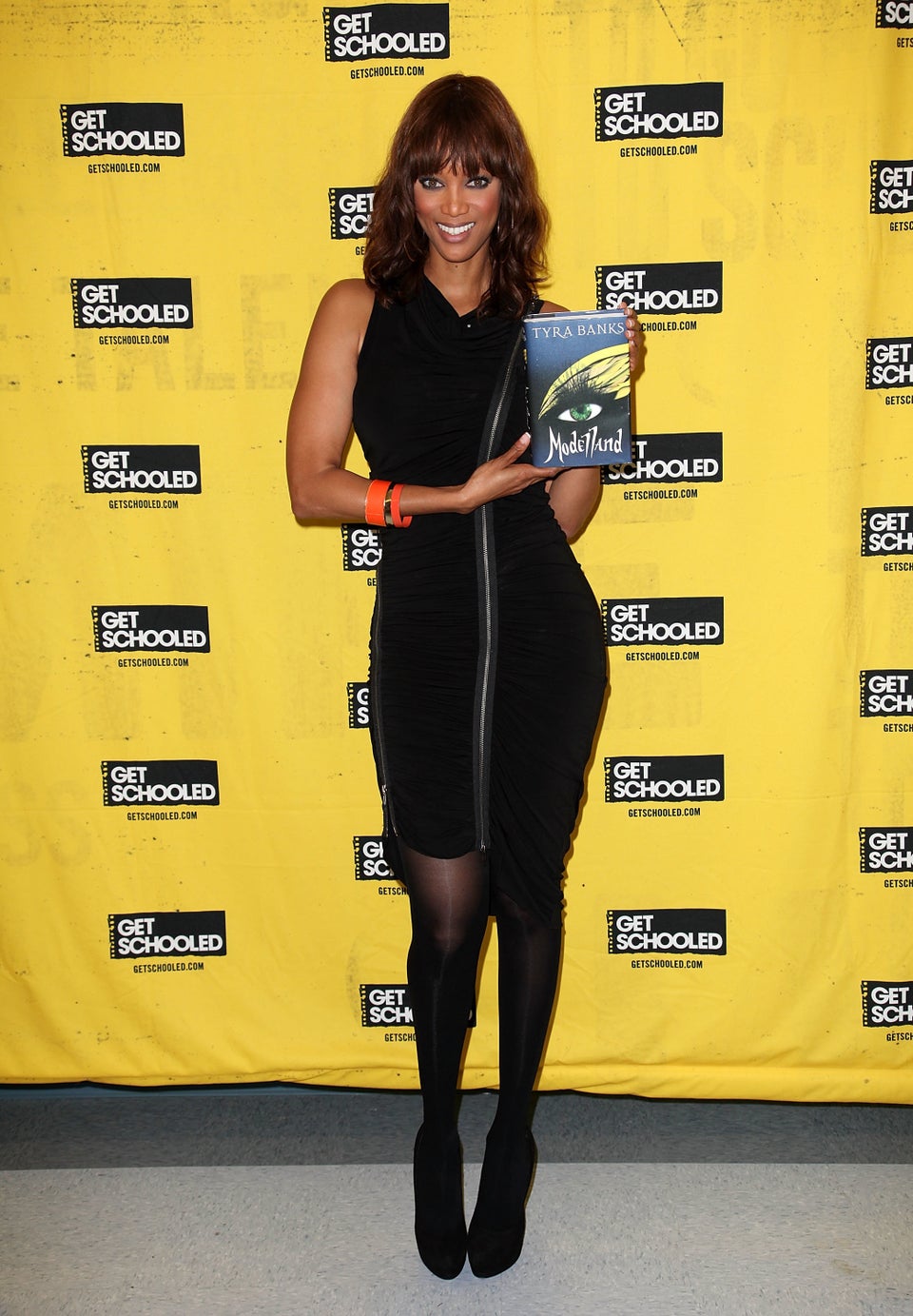 Tall Celebrities
Related