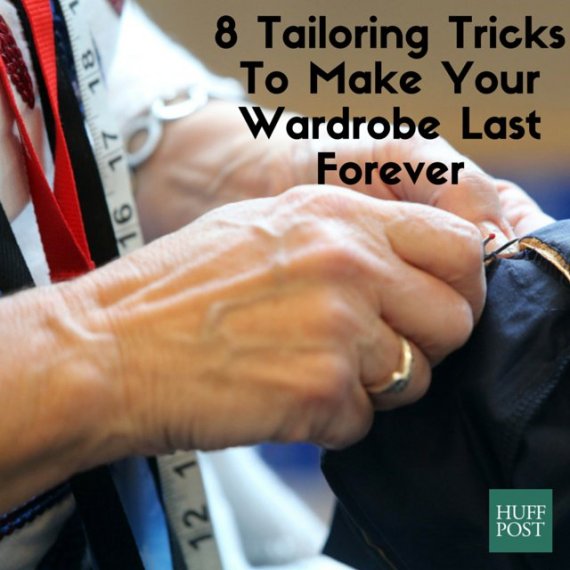 Photo Credit: Getty Images
Having a stylist is a luxury that not all people can afford. But you don't need to spend thousands of dollars to hire someone that will help you look more pulled together. Any old garment will look significantly better when it actually fits properly, according to costume designer and author Alison Freer.
That's why Freer, whose client roster includes everyone from Nickelodeon and Comedy Central actors to WWE entertainers and "In Living Color" Fly Girls, is a huge advocate for tailoring.
Freer has quite a few styling tricks up her sleeve, and now it's easier for everyone to gain access to her straight-forward advice for cheap. Her new book "How To Get Dressed" gets to the nitty-gritty of revamping your wardrobe.
"If you really love the look of something, it's always worth altering," said Freer. "But this makes you get real with yourself: Do I truly love it? Or am I buying something that is just 'okay' out of habit or boredom? I have $20 pieces from Forever 21 that were altered that are the stars of my personal wardrobe lineup!"
Below is an excerpt from Freer's book on eight clothing alterations she believes are totally worth it.
1. Shorten a shirt or add a shirttail hem.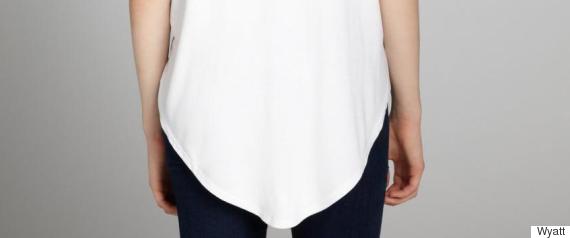 "Having a shirt hem taken up even a half inch can make a big difference, as a too-long top can overwhelm a petite frame and always tends to bunch up and look sloppy," Freer says. "On most simple tops (even those with buttons), you can ask your tailor to add a curved, shirttail style hem instead of a boring straight one. This will create a more interesting, flattering silhouette. This alteration also allows you to tuck tops into clingier skirts or pants with only minimal bunching.
"However, if there are pockets or zippers involved near the hem of the shirt, attempting to shorten it probably isn't worth the trouble. Leave those pieces on the rack and never look back, because replacing zippers and moving pockets can become costly alterations."
2. Take in a shirt at the side seams.
"The golden rule of alterations is that anywhere a straight seam exists on a garment is pretty much fair game for an alteration. So if you're considering the purchase of a blouse you love with a fit that's on the not-so-perfect boxy side, check to see if it has a straight seam on each side of the body. If it does, march right up to the register and pay for that bad boy, because taking a straight seam in at the sides is one of the easiest clothing fixes there is.
"If your boxy-cut shirt has sleeves, the alteration becomes slightly more complicated, as the tailor will need to cut into the underarm area too. But altering the sides through the underarm is still easily accomplished and totally worth doing. Just keep in mind that it means you'll have to make sure the shirt in question has enough room in the underarm to allow for a small chunk of fabric to be removed. If it's big on the sides but tight in the underarm, it's a no-go."
3. Take up a shoulder seam (or shorten your straps).
"This is the mother of all alterations for those of you with short torsos. If you find that many garments hang down a little too low in front and shows the sides of your bra, it's likely due to the shoulder seam being too long. And a good shoulder fit is important, as it can actually improve the look and feel of the entire garment. This alteration works best with a sleeveless or tank top style blouse, as removing the sleeve and reattaching it is tricky, and many times, they won't hang right afterward.
"Taking a sleeveless garment up at the shoulder seam is an easy, inexpensive fix," Freer added. "However, it does automatically raise the front and back necklines too, making the neckline circumference smaller. Whatever amount you raise the shoulder seam will also take the armhole up by the same amount. So make sure you can afford to lose the room before you take the plunge."
4. Hem a pair of pants or jeans.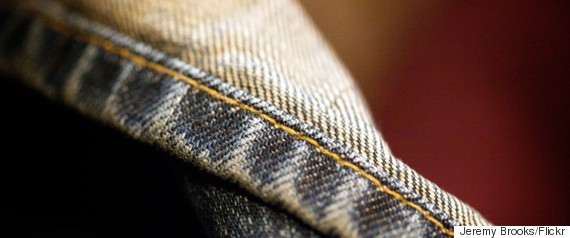 "A simple hem on a pair of pants should run you about $12, but the difference it makes in your look is priceless. Just a few inches off the bottom allows the pants to fall straight from your hips as the designer intended -- resulting in a clean, sleek, fresh line from waist to floor.
"Everyone thinks shortening the hem of jeans is totally out of the question because it's so hard to replicate the original one due to stitching details. But it's really not -- you just need to turn your tailor on to the 'Hollywood Hem.' To achieve it, put your jeans on and figure out where you want the new length to be. Use a pin to mark the spot. Then, cuff the legs up (so they are inside out) until the original hem is right above your existing pin. Use another pin to secure the cuff into place. Take your jeans to the tailor and have them sew right below the original hem, taking care not to sew through any part of the original hem itself. Once it's stitched down, your tailor will cut off the bottom fold of excess fabric, flip the original hem down and press it into place. Your jeans will now fit properly and look as if they came from the store that way!"
A word of caution: "Always make sure to wash and dry your jeans at least once or twice before hemming so they can get all the shrinkage out of their system," Freer advises. "Then, and only then, will you know how much you can safely chop off."
"Darts are most commonly used in blouses to improve fit at the bustline, but can be just as useful to shape a pair of pants or a skirt. The tailor will space the two darts apart evenly, most likely placing them over the fullest part of each bum cheek. The darts will take in the most fabric at the waistband and go down to zero fabric at the point where your hips begin to widen. This alteration will likely run you about $20-$25.
"You can also use darts to slim down a boxy jacket. If you have broad shoulders, you may find that you need to buy your jackets a size or two up to have them fit well through the shoulders -- but this almost always causes it to be too boxy through the waist. Ask your tailor to open up the jacket's lining and add two darts at the jacket's back, starting right behind the sleeves and ending just before the hem for about $40."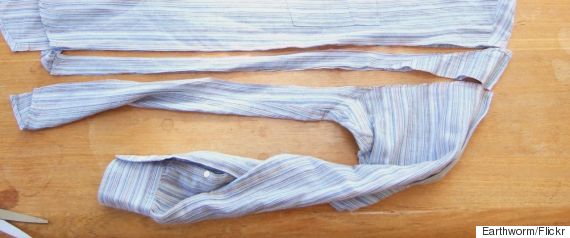 "Cutting down a voluminous sleeve is another alteration that doesn't cost a ton but makes a huge difference in how a garment looks. When a sleeve is too loose, it usually means the armpit is too big as well. Your tailor can take in anywhere from a half inch to a full two inches from the underside sleeve seam, going from the wrist all the way to the underarm and down into the side-boob seam to create a slimmed down, prettier shape.

"Your tailor may try to tell you that he or she needs to actually remove the sleeves from the garment to 'properly' take in the sleeve and underarm area, but the shortcut method outlined above is one I've used for years with great success -- and sometimes all you really need is the fastest, least expensive way to get from point A to point B. Just make sure you can actually bend your arm at the elbow with the proposed sleeve alteration before the tailor stitches it up for good."
"You obviously can't make a pair of wide-leg pants into a legging with this alteration, but you can have your tailor easily trim a bit of excess volume along the garment's inner and outer seams, resulting in a more flattering, streamlined silhouette."
Fair warning: "Bringing a pair of pants in by more than about two inches often necessitates moving the pockets to a point where the whole thing just looks wrong. You may be better off just springing for a new pair that fits you better."
8. Replace a terrible invisible zipper.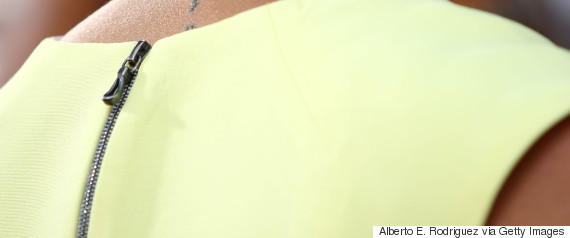 "The zipper that will give you the most trouble in life is an invisible zipper, which is practically embedded into the garment, rendering the zipper -- wait for it -- invisible once zipped up! They are commonly found on better cocktail and party dresses.
"If you are asking your tailor to replace the zipper completely, you may need to provide them with the new zipper to ensure a perfect color and style match. This means a trip to the fabric store is in your future -- and once you are there, spring for the very best zipper money can buy. Consider replacing plastic zippers with metal ones, as they are stronger and can take more of a beating. Be sure to bring the garment to the store with you so you aren't left scratching your head, wondering which zipper is a better match. A replacement zipper is in the neighborhood of $8 to purchase, and a tailor will charge you about $12 to install it.
"If you have a dress that's just a few centimeters too tight (or every zipper you ever use breaks and gets stuck), you could also consider replacing your invisible zippers with a sturdier exposed zipper and treating it like a style detail."
Related
Before You Go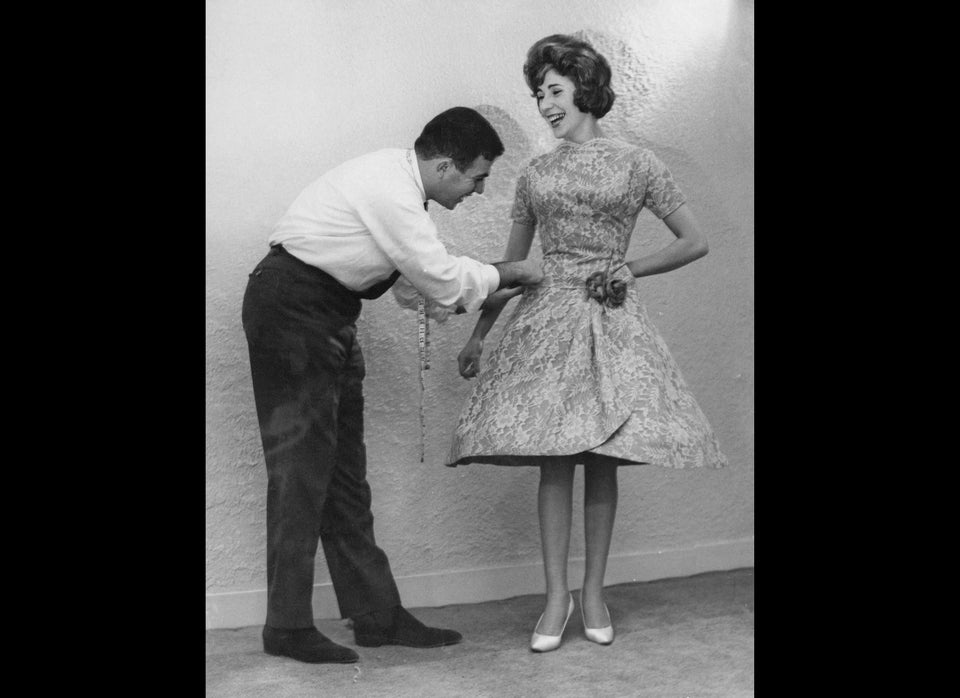 Splurge Or Save?