To many streetwear aficionados, the name Freshjive conjures up some of the hardest working designers and and innovators in the business. For over 20 years, Freshjive has been stocking skate shops and streetwear boutiques with their signature looks, often sporting one of the most recognizable logos of the '90s. However, all of that is about to change as Freshjive embarks upon one of the world's first anti-branding campaigns, in which they will be stripping their logos from not just the outside of their garments, but from the labels themselves. Rick Klotz, the owner and designer for Freshjive states disillusionment with the world of branding and marketing and a desire to return to the essence of the design practice as reason for this bold new move.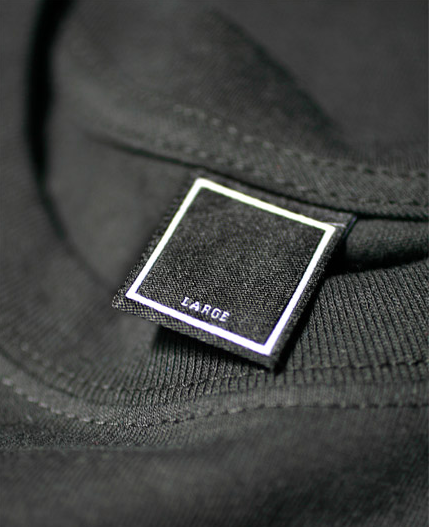 "Throughout the years I've become uncomfortable with this business of branding and brand identity. I'm not the type of person that buys something for the brand name. I've also never done a very good job at creating a captivating identity to our own brand logo. Also, within the streetwear culture, the promotion of a company's brand has become downright silly to me. What's amusing is I still really enjoy designing gear, graphics, and even logos. But when I see kids wearing company logos it reminds of people who are trying to be a part of a "tribe" or "gang", as if they need to be part of something, which seems to go against the idea of individualism in style."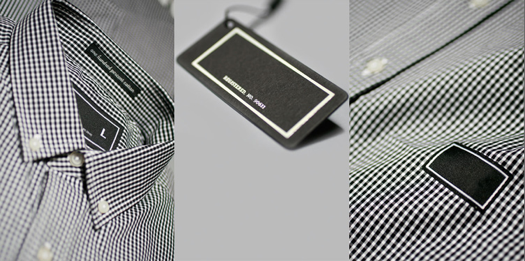 To take this project to a new level, Klotz will also strip the Freshjive website of all logos as well, but he admits that the label will still be called Freshjive and continue to be sold at the same retail outlets. Though he doesn't admit it outright, one thinks that the recent (illegal) appropriation of iconic streetwear brand's images to sell counterfeit and inferior goods may be the reason for Klotz to take such a drastic step to take back his own company's image. However, in typical punk rock attitude, Klotz seems to warn other labels not to rest on the laurel's of their own iconic brands logos or they leave themselves open to becoming a parody, perhaps by Klotz himself:

"the Freshjive name is forever defunct. But I still design logos in the t shirt line. But the logos are single designs within the line, usually designed to communicate a certain thought provoking idea. You can't discount the power of a logo in the market. Now I'm just dropping our own logo, and then occasionally appropriating the power of someone else's logo to communicate a new message. So to the brand building community: Careful when building an influential logo, as I just might use that influence through some further graphic manipulation, and throw it back out into the market like a brick bashing through a window."
Though we have no doubt that Freshjive will still be welcomed with open arms by retailers and fans as always, this step may make it hard for Freshjive to hold on to newer shoppers who aren't familiar with Klotz's ethos or even what distinguishes the clothes from others once the logos are gone. However, though incredibly simple there is something elegant about the plain black labels inside the new garments- which may come to be Freshjive's new logo whether Klotz intended it to be or not.