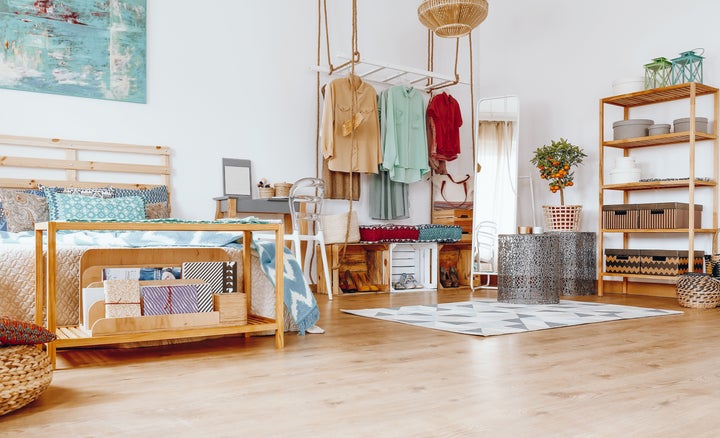 If you've got no closet, no problem. For folks looking to store clothes without a closet, an open closet system is not only a cool home trend this year according to our friends at Pinterest, but it's the simplest solution to your small-space woes.
Clothing racks are inexpensive, practical, movable, and simple to put together. Plus, because they force you to see your clothing, you're more likely to wear all of your pieces, rather than leave the unworn stragglers at the bottom of your dresser drawers.
Though a clothing rack may not replace the entirety of a built-in closet, ones with shelves give you extra storage for shoes, bags, and other miscellaneous pieces. That's why we've rounded up some of our favorites.
Below, 15 clothing racks with shelves:
Cameron Clothing Rack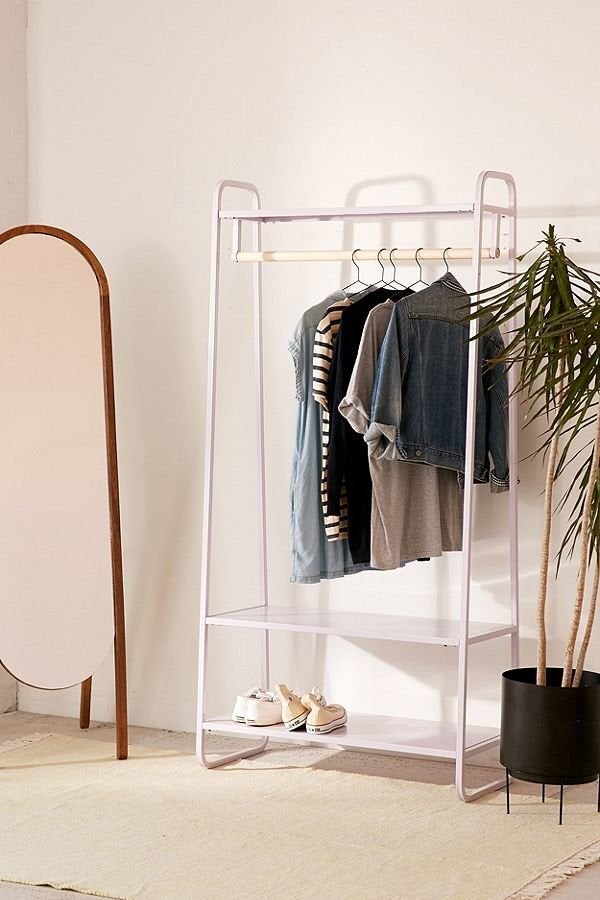 Mouron Garment Rack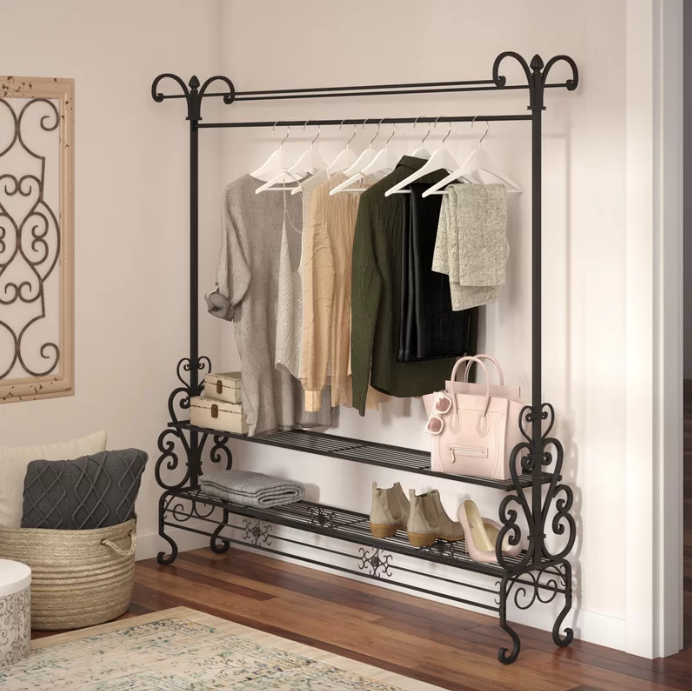 36.25" W Garment Rack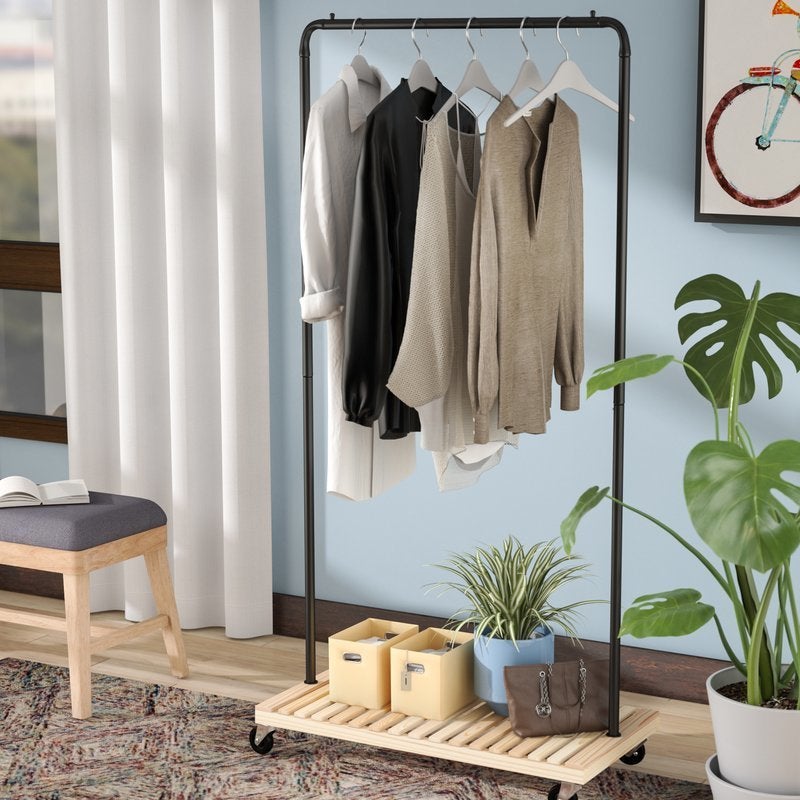 Pipe Clothing Rack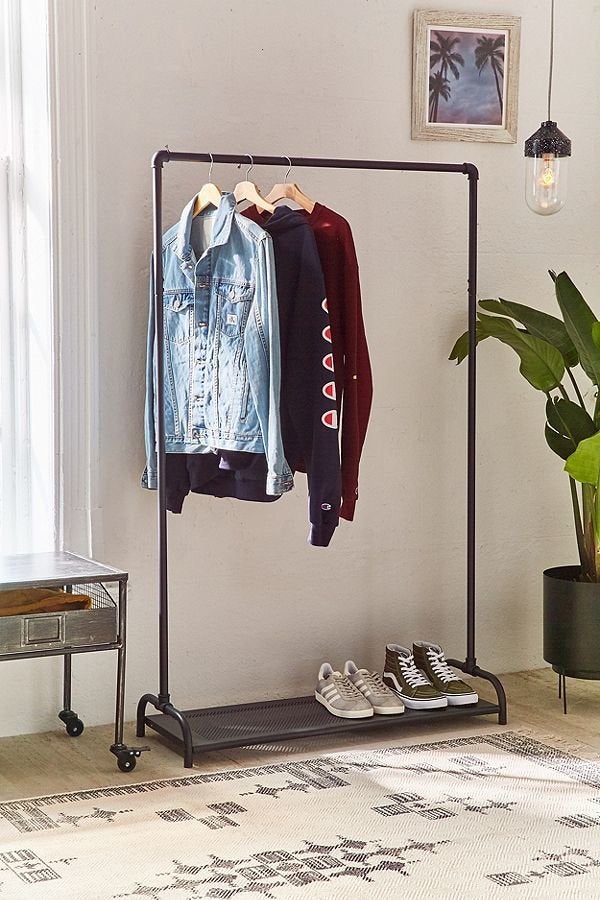 Single Rod Garment Rack with Shelf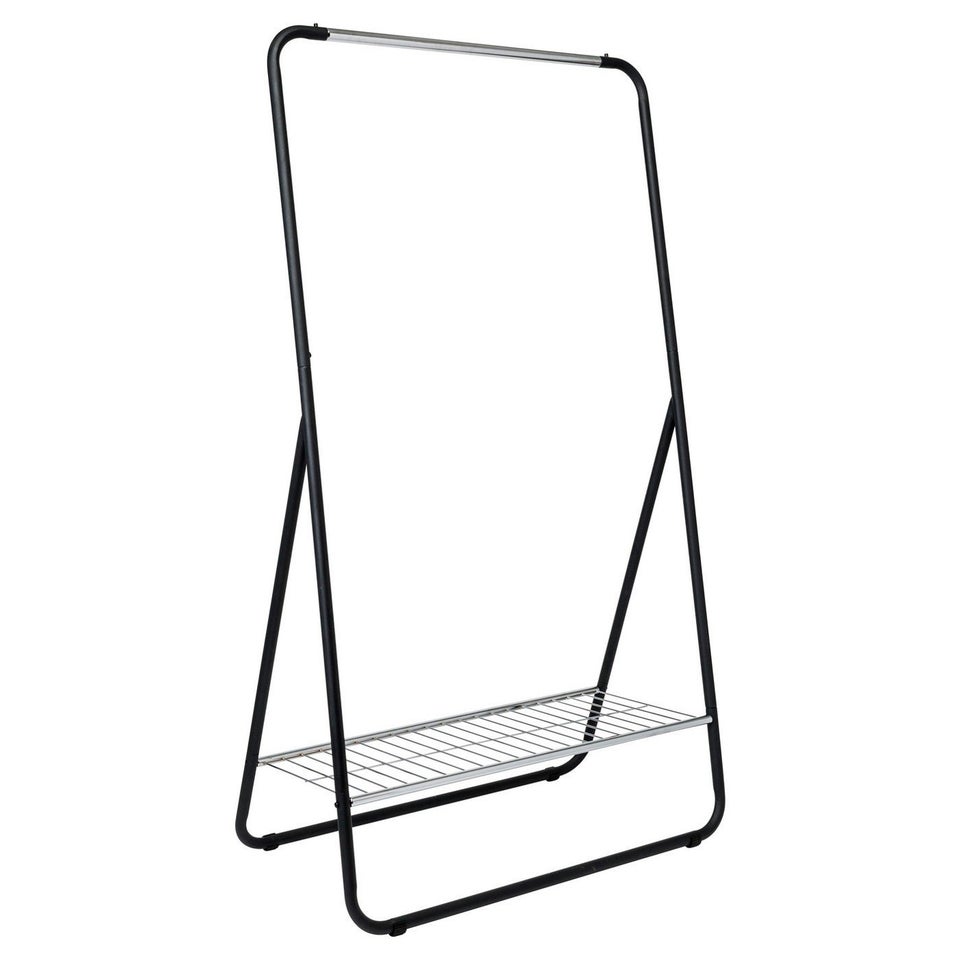 Freestanding Closet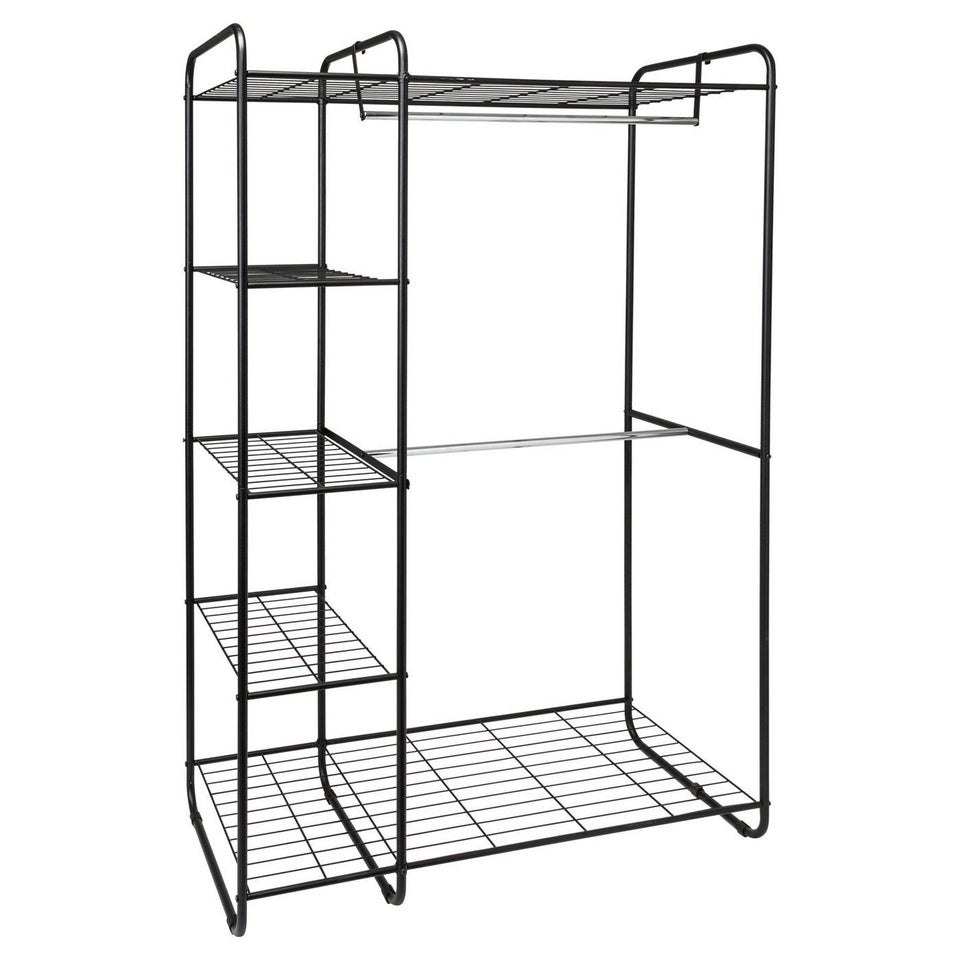 SONGMICS Garment Clothing Rack Bamboo Wood Coat Stand with Wheels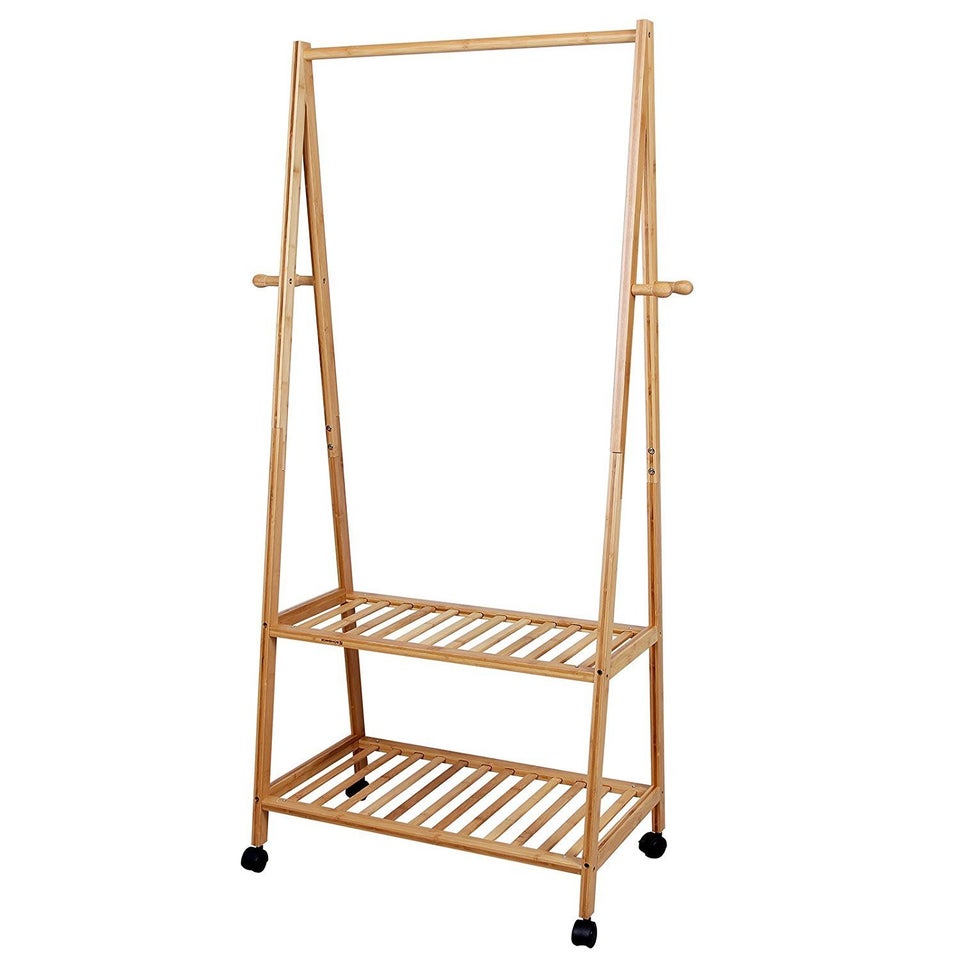 Rolling Garment Rack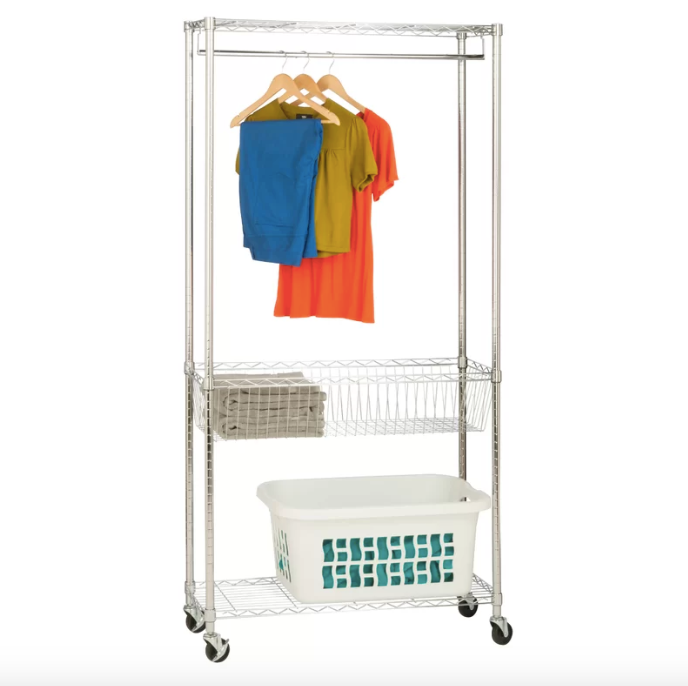 Tower 20.47" W Garment Rack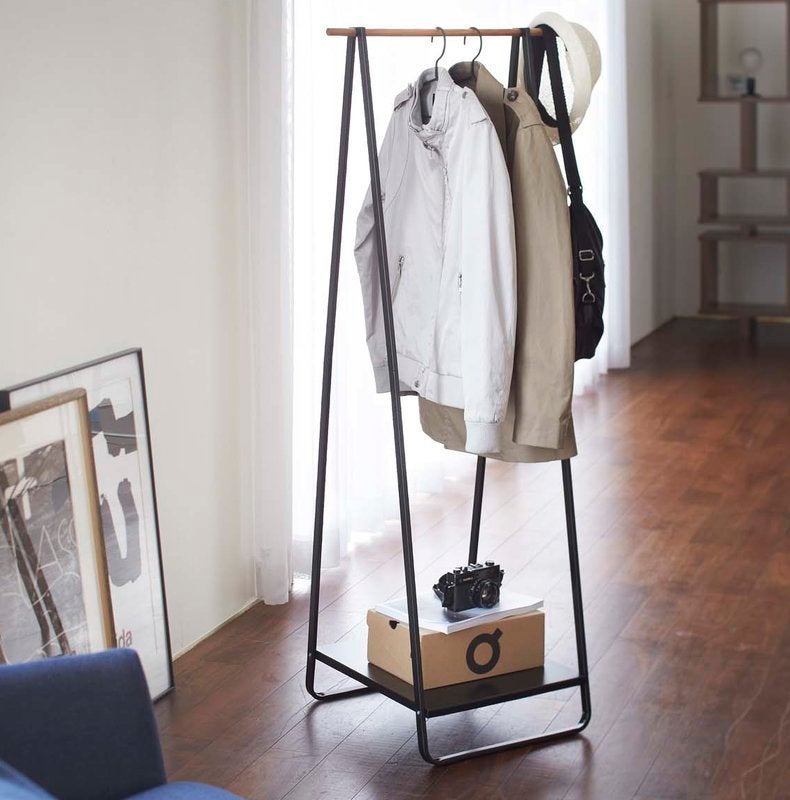 IRIS Dual Shelf Garment Rack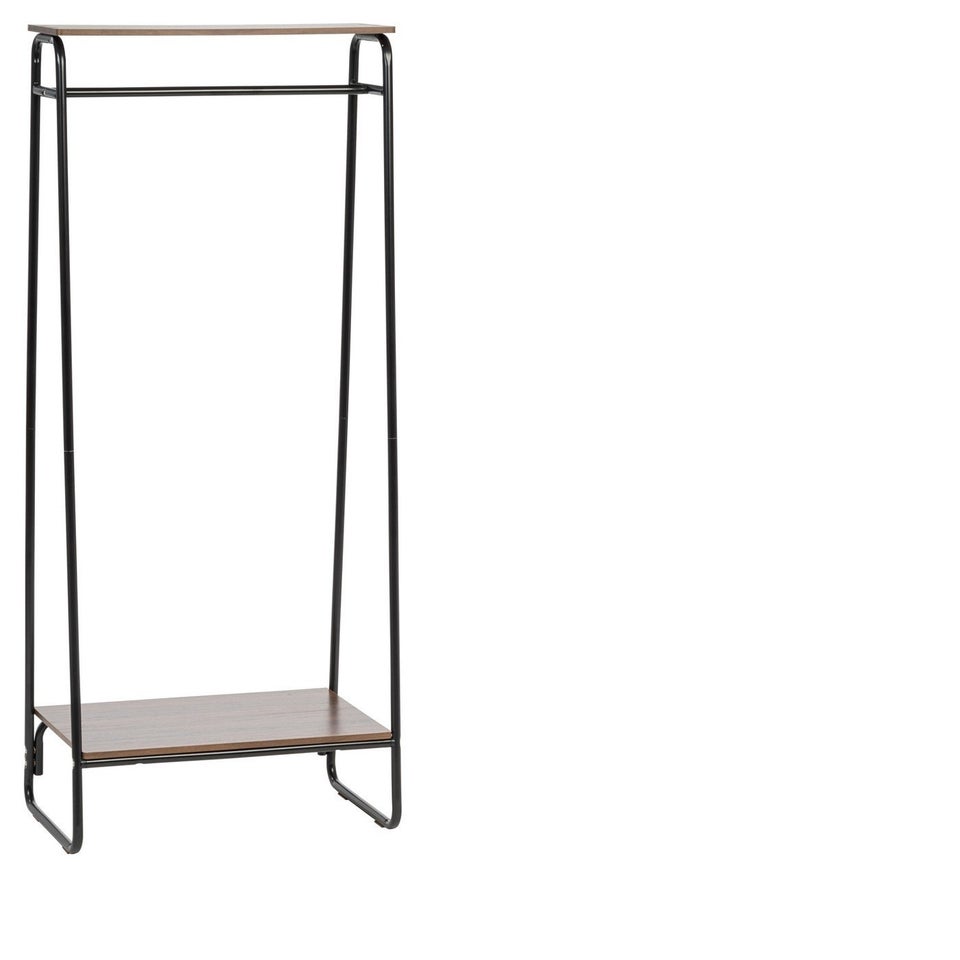 Whitmor Slat Wood Garment Rack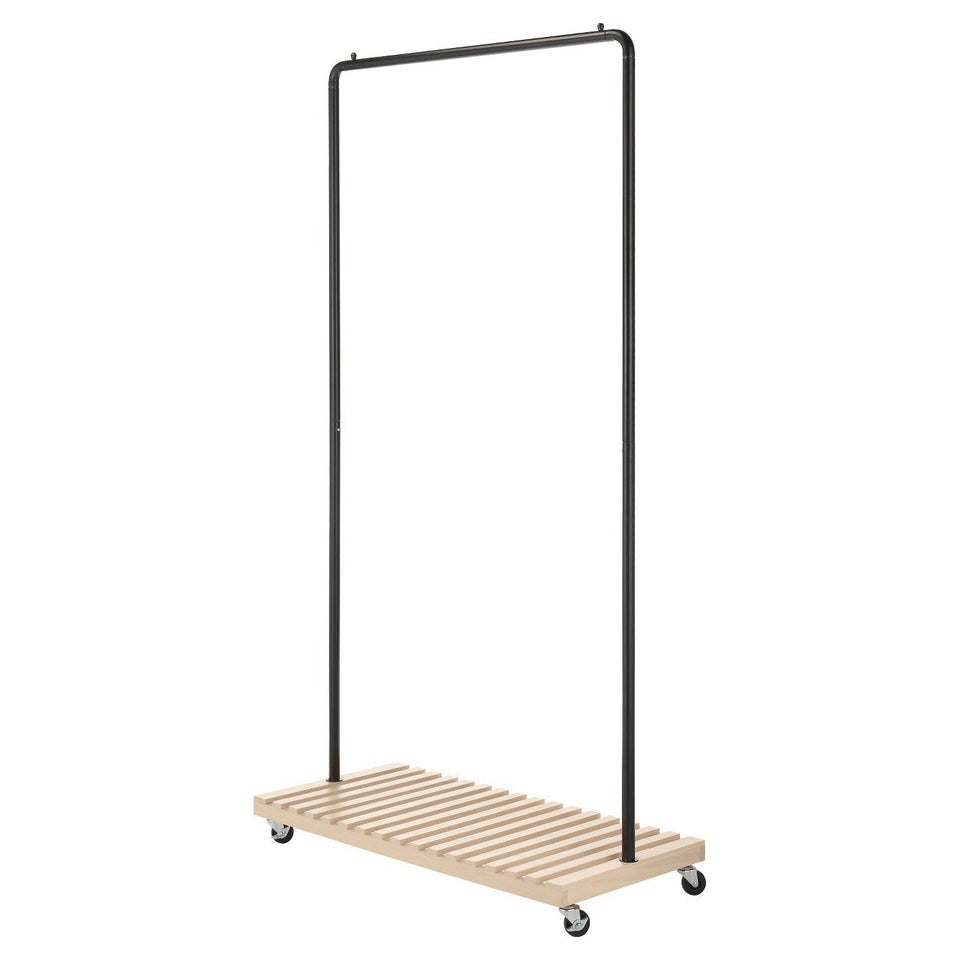 HOME BI Clothing Garment Rack with 2 Storage Shelves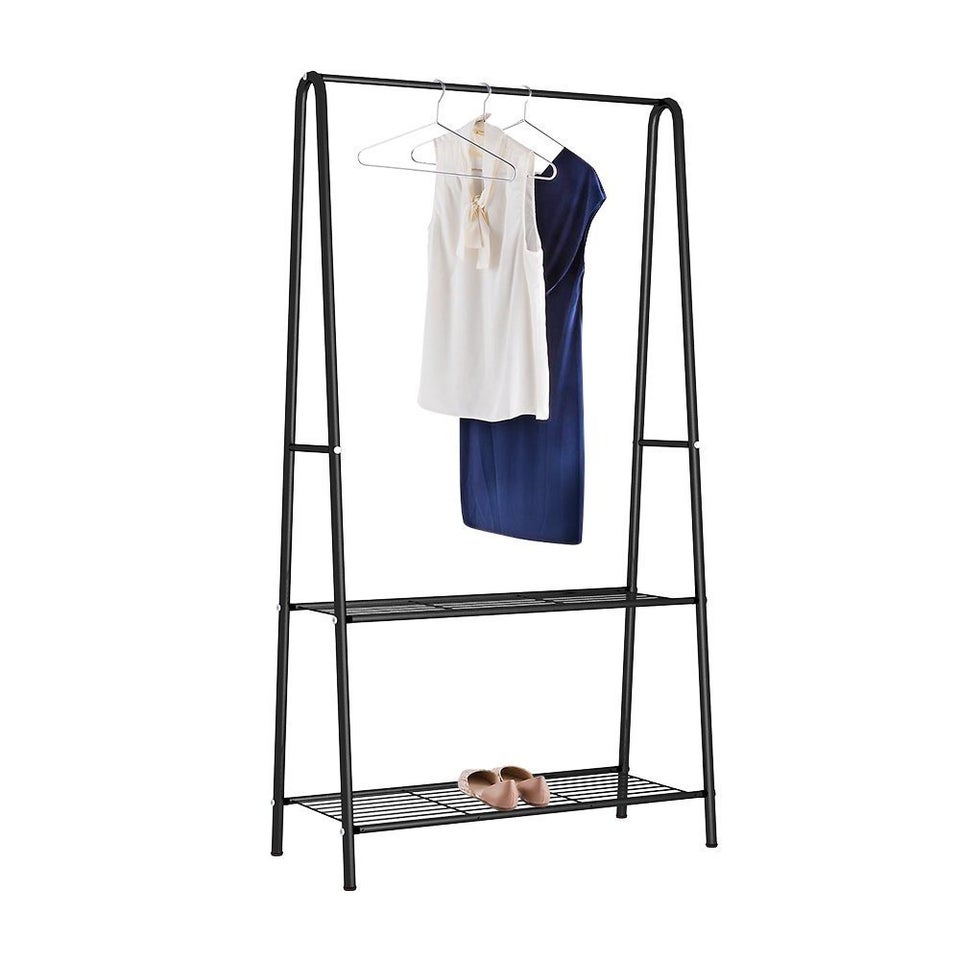 Mack Clothing Rack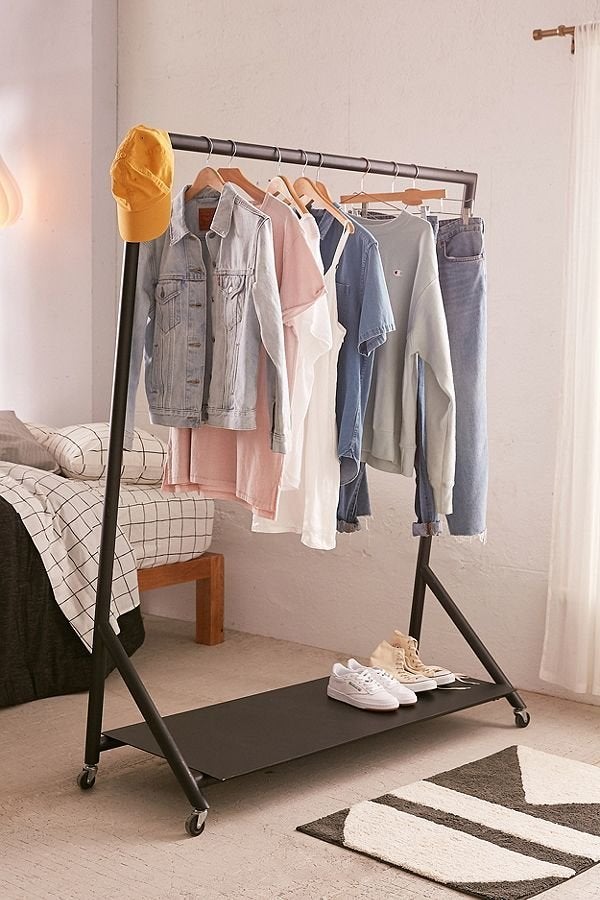 SONGMICS Clothing Garment Rack with 2-Tire Shelf for Shoes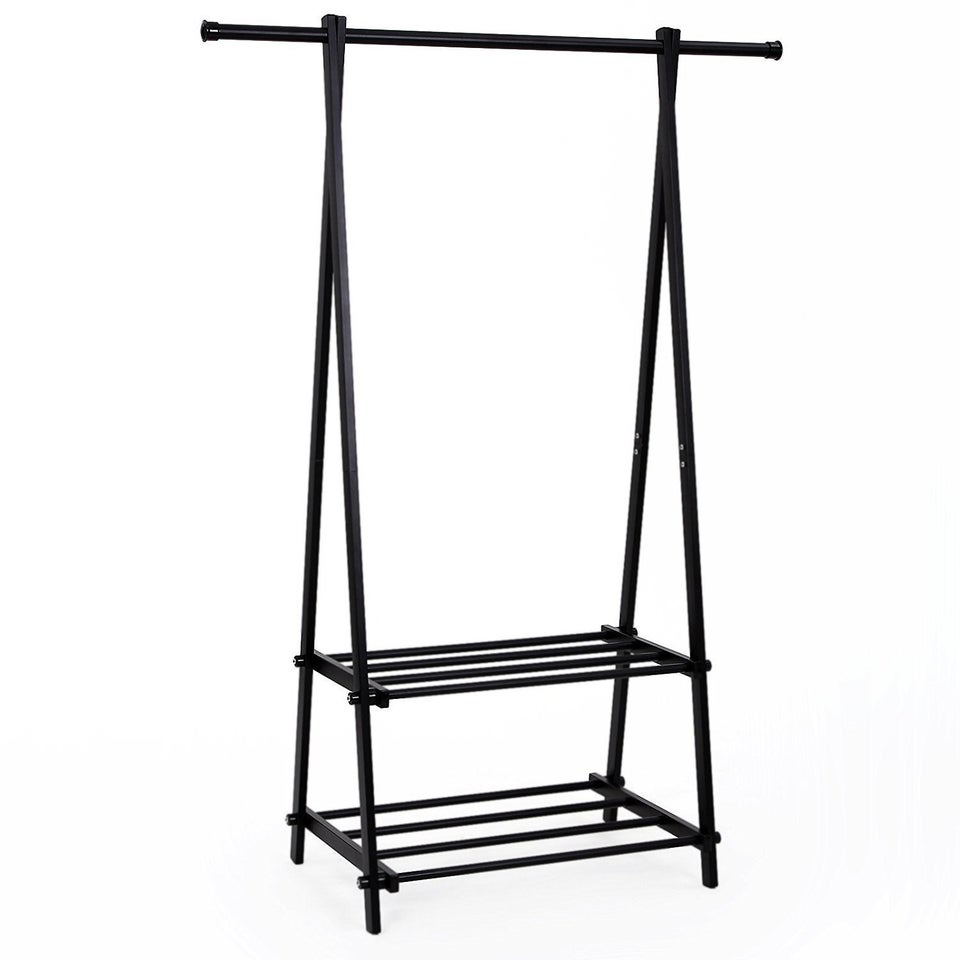 MBQQ Industrial Iron Pipe Clothing Rack Display On Wheels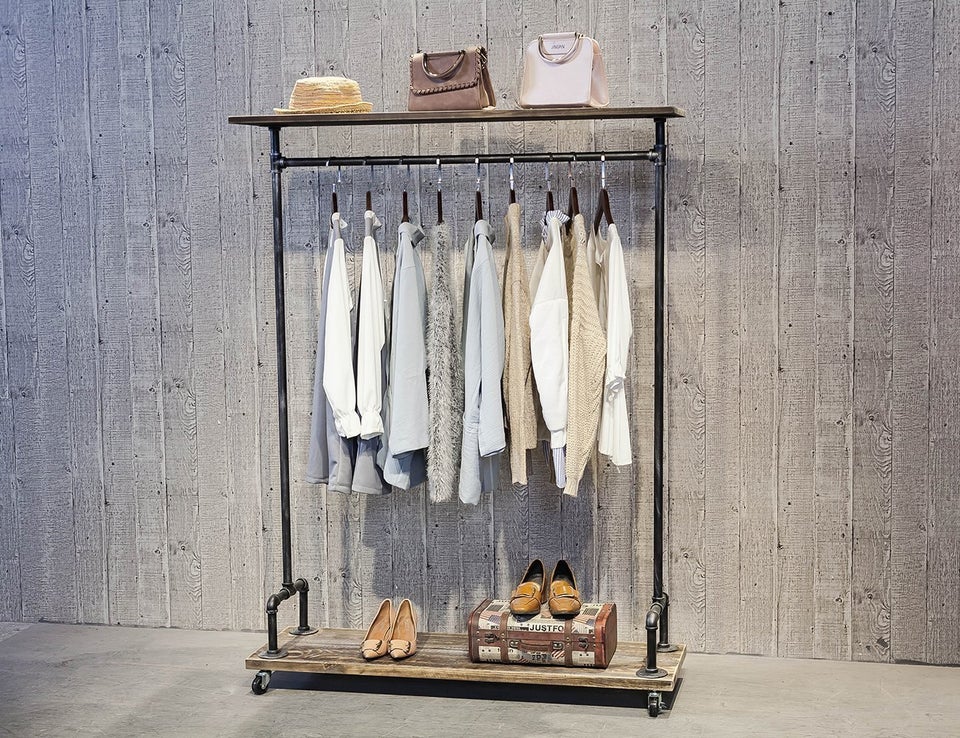 HuffPost may receive a share from purchases made via links on this page.