Daisy Edmonds, an 8-year-old from the U.K., does gymnastics, martial arts and theater. But if you ask us, she's also a spokesperson for gender equality.
Her mom recently recorded Daisy's reaction to a display of girls and boys T-shirts they spotted during a trip to Tesco.
With phrases like "hey," "beautiful," and "I feel fabulous," the girls T-shirts contrasted dramatically with those offered for boys, which were emblazoned with words like "hero," "desert adventure awaits," and "think outside the box."
"It's unfair because everyone thinks that girls should just be pretty, and boys should just be adventurous... Why should boys and girls clothes even be separated? Because we're just as good as each other," Daisy says in the video.
Daisy proceeds to explain that while thinking outside the box inspires people to be adventurous and follow their dreams, a shirt that says "hey!" isn't very inspiring at all.
"What is that even supposed to mean?" she asks, before planting some of the boys T-shirts in the girls section.
Edmonds says the issue of sexism and stereotyping is something often talked about within the family.
"We have three girls, and we are much more aware of casual sexism than we ever were before we had children," she told The Huffington Post. "I didn't really notice [before], but now that I have my own kids I think 'They're amazing, my kids can change the world,' and I can't stand the idea that just because they're girls they might not have the same opportunities."
The video eventually grabbed the attention of Tesco staff. Edmonds explained on her Facebook page that it wasn't until the local paper contacted her that she and Daisy heard back from the retail chain:
As she points out, they're not just pointing the finger just at Tesco. Many businesses are guilty of perpetuating stereotypes for girls and boys; Tesco joins a long list of offenders including Old Navy, various magazines for kids and teens, and toy manufacturers, too.
"It's like when you buy a red car, and then all of a sudden you start to see loads of red cars. Now that we've noticed it, we're starting to see it everywhere," Edmonds said.
Luckily, there are brands doing work to end stereotypes in clothing, and hopefully Daisy's powerful, adorable message resonates with retailers everywhere.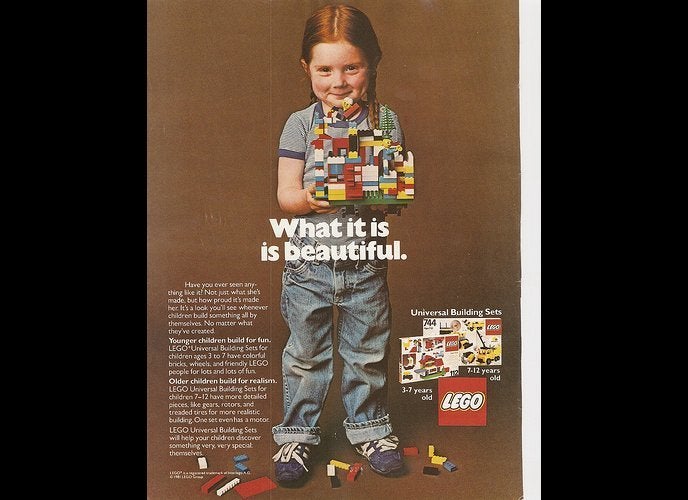 Brands That Have Been Updated To Be More "Girly"