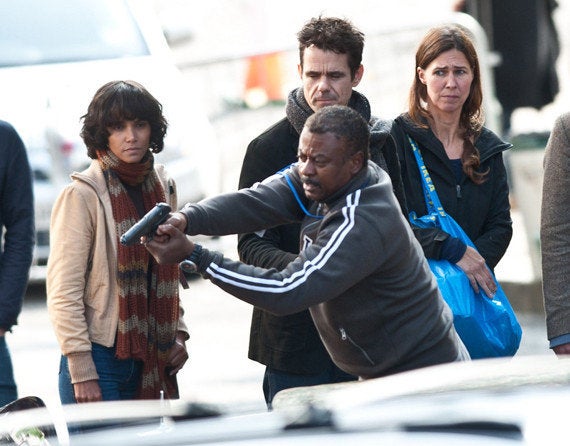 It's hard to say what's more disconcerting: Halle Berry's new haircut, or the dude pointing a gun right in front of her.
Luckily, both were just part of a show.
The Oscar-winner was on the set of "Cloud Atlas," an ambitious film adaptation of a wide-ranging David Mitchell novel made of six different stories told over a number of different centuries. To be directed by Tom Tykwer and Andy and Lana Wachowsk, Berry was seen with Tywker in what /Film speculated was a shoot of "Half-Lives: The First Luisa Rey Mystery," the story of a woman investigating a power plant.
Luckily, this story segment is set in the 70s, so the film didn't just run out of cash for a stylist after signing on the likes of Tom Hanks, Susan Sarandon, Jim Sturgess and Hugh Grant, amongst other stars.
PHOTO: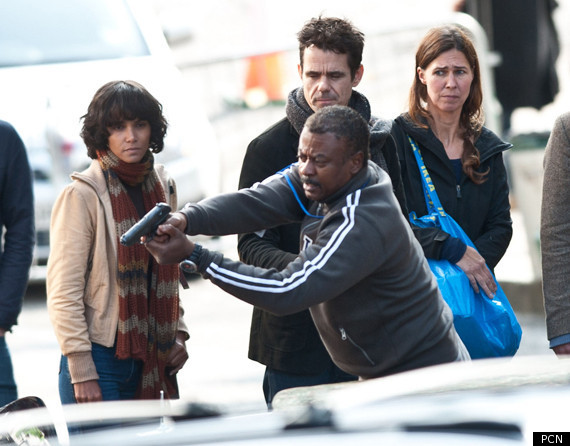 Calling all HuffPost superfans!
Sign up for membership to become a founding member and help shape HuffPost's next chapter