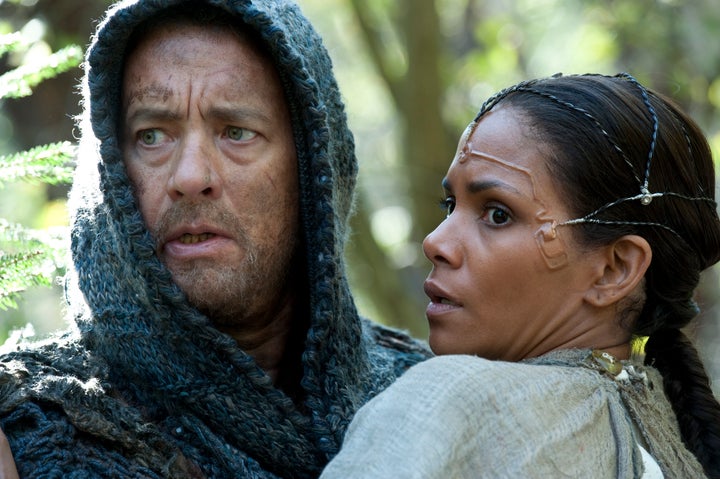 Andy and Lana Wachowski and Tom Tykwer debuted their adaptation "Cloud Atlas" at the Toronto International Film Festival on Sunday night, and depending on whom you chose to believe, the film is either a beautiful masterpiece or an epic failure.
"Perhaps most disappointing of all with 'Cloud Atlas,' is how dully unimaginative the film really is," noted Jagernauth. The film, based on David Mitchell's 2004 novel, is the most expensive independently financed feature of all time. (Warner Bros. picked up a portion of the budget and is handling domestic distribution.) As Lana Wachowski noted in a recent New Yorker profile, "Originality cannot be economically modelled."
However, in Jagernauth's review, he writes that the Wachowskis have made their safest film yet.
"This may be their most mainstream and blandly drawn effort to date."
Not quite soaring into the heavens, but not exactly crash-landing either, 'Cloud Atlas' is an impressively mounted, emotionally stilted adaptation of British author David Mitchell's bestselling novel.
Check out reactions from critics and movie writers in attendance at the premiere on Sunday night below.
Popular in the Community