A few things might come to mind when thinking about cloud-connected devices. For example, iPhones, popular apps and smart-home appliances.
But, what about an "electric motorbike"?
This leads to my next question - What in the world is an "electric motorbike" anyway?
Monday Motorbikes is a San Francisco based startup that has created the world's first cloud-connected electric motorbike known as the "M1".
"At Monday Motorbikes, we have created the world's first electric bicycle with motorcycle capabilities. The M1 is fully electric, connected to the cloud and is smartphone integrated. M1 owners can even put a passcode on their smartphone to start their motorbike, and each bike comes equipped with a USB charger, along with a companion app that connects via Bluetooth. It's a smart bike that can get you as far as 50 miles without any fuel or spin of the pedals. It's also small enough to park on a sidewalk, yet fast enough to drive on a city road and keep up with traffic. The implementation of some of the latest technologies into the classic motorcycle experience brings a new paradigm for ownership," said Josh Rasmussen, CEO and Co-Founder of Monday Motorbikes.
In other words, the M1 electric motorbike could be considered to be a "two-wheeled Tesla," or a bike that has motorcycle-like capabilities, yet doesn't require a license to ride. Even better, the M1 is the same cost as a Vespa, but has a unique style that urban dwellers crave.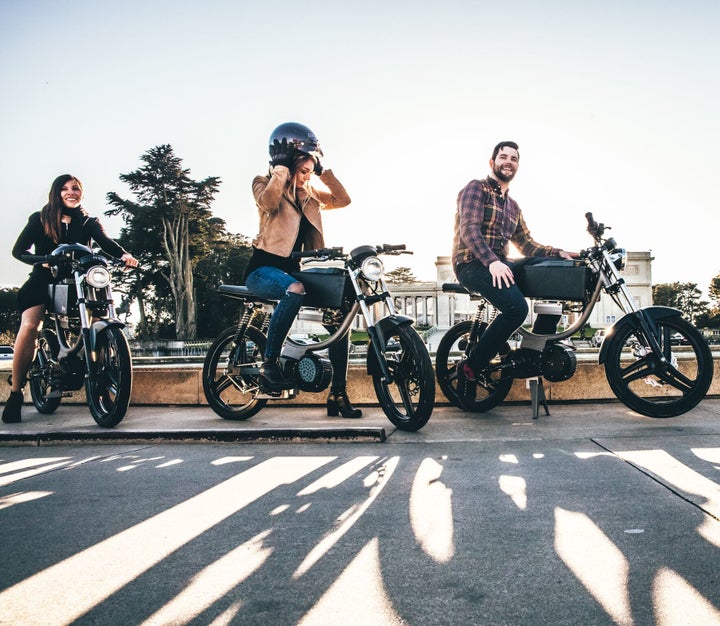 Cloud Computing Makes Smart Cities Smarter
Fancy features aside, the cloud-connected concept behind Monday Motorbikes is revolutionizing urban transportation. This is especially relevant for the rise of smart cities that rely on connected devices and IoT (Internet of Things) technology to manage a number of municipal assets, such as transportation.
And although cities have been using data in various forms for decades, smart cities are becoming even smarter with the growth of cloud computing. By using a network of remote cloud services to process, manage and store data, it is becoming possible to analyze data being generated to ensure the smooth operation of transportation.
The Monday Motorbikes team immediately recognized the seemingly endless benefits that a cloud-connected electric motorbike could bring to urban transportation. By applying technology from Intel subsidiary, Wind River (the company behind the technology in the Mars rovers), Monday Motorbikes connect its hybrid bikes to the Internet for fleet management and various other benefits.
"Wind River's work with Monday Motorbikes defines the framework for success in IoT enablement," said Wind River President, Jim Douglas. "The domain expertise of Monday Motorbikes coupled with our IoT solutions are not only accelerating time-to-market, but transforming the electric bike landscape."
Ideally, smart city vehicles are also able to communicate with the world around them. For example, a recent TechCrunch article noted that new connected cars are using cloud-based systems such as IoT innovations like proximity sensors and predictive intelligence to link directly to smart-home systems to activate a home's temperature prior to arrival.
Similar to connected cars, the M1 is capable of communicating with the "outside world." It can connect directly with service centers, allowing for proactive vehicle diagnosis that can detect issues before they occur. The data on the M1's motor and battery performance can be seen from anywhere, allowing owners to stay up-to-date on its battery life. This also allows them to start their motorbike all through their smartphone.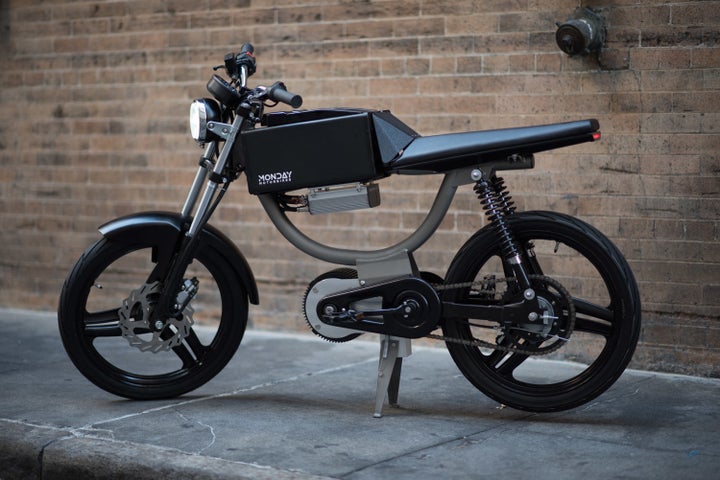 In addition to safety and smartphone features, Monday Motorbikes is working on applying cloud computing to prevent bike theft. For example, if a bike is stolen and a thief tries to peddle out of the city, the M1 bike would start to slow down and eventually come to a complete stop. This is especially relevant in cities such as San Francisco and New York, where bike theft occurs every hour. M1 owners can even track their vehicles since they are connected to the cloud at all times.
"The technology we are developing extends well beyond urban motorbikes," stated Monday Motorbikes Founder, Dr. Nathan Jauvtis. "It has the capability to change the landscape of how vehicles communicate in a smart city."
The evolution of transportation in smart cities is a hot topic, yet it has mainly focused on connected cars and public transit systems. However, not enough attention has been focused on commuters who use bikes to get around major cities.
Recent statistics show that out of San Francisco's total commuters within the city, bikes made up 4.4 percent of trips in 2014. That's a jump from 2.3 percent in 2006, with an increase of 86,000 new bike commuters.
Bike commuting is clearly on the rise and Monday Motorbikes is finally providing a smarter solution for bike commuters in urban cities. The M1 cloud-connected electric motorbike solves all of the problems bike riders currently face, such as safety issues, bike theft and vehicle maintenance.
As smart cities become smarter, cloud-connected vehicles will continue to advance, making commuters safer, happier and better connected. A smart city approach is highly reliant on manifesting the internet in public spaces and now commuters in all types of vehicles, bikes included, can partake in the benefits of a smart, connected city.
Related
Popular in the Community