Today I get this in an email:
"THE INFINITY POOL IS A DIGITAL EXHIBITION SPACE WHERE SELECT ARTISTS CAN BROADCAST EXCLUSIVE BODIES OF WORK."
Clicking on the link I see that, "PROJECTS ARE EXHIBITED FOR 31 DAYS OR LESS. ALL RECORDS ARE THEN DELETED." Their current exhibition is a loving homage to the work of cult horror filmmaker Mario Bava and the website is the project of the artists David Alexander Flinn and Adam Ianniello.
A few days prior, at the invitation of my friend, the performance artist known as Narcissister, I see this:
Petrella's Imports is pleased to present the sixth and final installment of Live Stream -- a series of performances situated to materially emphasize the flow of content into the physical and metaphysical landscape of the city."
Clicking on the Petrella's Imports website, I find an extraordinary virtual bookshelf of projects by artists that include, "The Source Code of My Website Translated into Latin" by Nick Demarco and a mysterious newsprint of a blank gallery by Daniel Lefcourt among many other works. Petrella's is both a website and a real newsstand conceived of by artists Anne Libby, Elise Mcmahon, and Sophie Stone.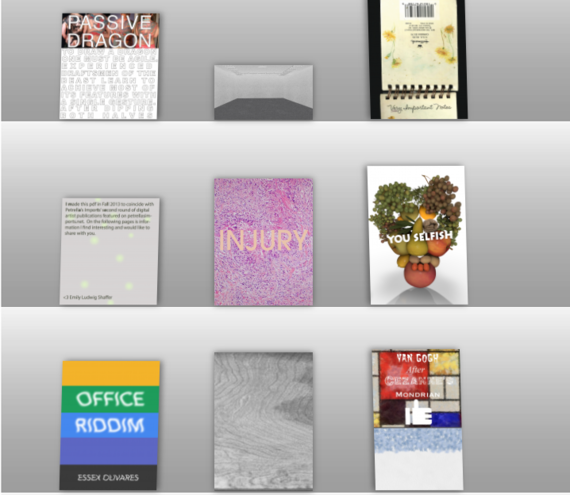 Earlier this year I heard about WHERE Gallery live-streaming its exhibitions and performances via a 24-hour security-webcam operating out of a shipping container. It is the brainchild of writer and curator Lucy Hunter and the artist R. Lyon. Projects have included Siebren Versteeg playing off a live feed of Snoop Dogg's Instagram account with algorithmic paintings based on those images and Brock Enright, aka the "kidnapping artist," whose project was a series of one on one "instructional encounters" with individuals inside of the container. Currently, the exhibition presents Melissa Brown's poker table in which an active poker game is ongoing and which also allows people to call the players while they are playing.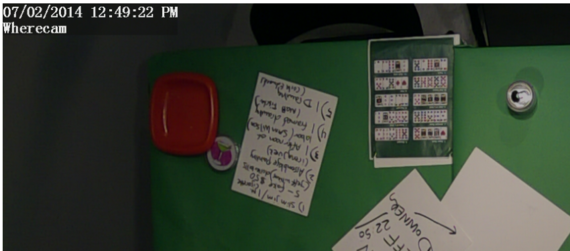 The domination of mega-galleries is a frequent topic of conversation of late in the art world. And yet, at the same time, there is an explosion of creative activity on the ground (or in the cloud) and it is in these places that artists have an abundance of power and these digital endeavors are playing out in many conversations in art publications and institutions.
Light and Wire out of Los Angeles has been going strong for six years now. Their recent exhibition of paintings by Max Maslansky received a rave review in the Los Angeles Times. Light and Wire was started in 2008 in Los Angeles by Gladys-Katherina Hernando and Jessica Minckley. With too many great projects to choose from, I recommend a perusal through their treasure trove of past projects which include works by artists such as Jacob Ciocci and David Horvitz who are renown for their work in the virtual sphere.
New York's New Museum has for the past several years regularly commissioned artists to do exhibitions exclusively for the web for their New Art Online series. Curator Lauren Cornell had the inspired vision to do one of the foundational exhibitions with Taryn Simon and Aaron Swartz, who devoted his life to making the internet a free and open place.
If you are reading this, please post links to other online galleries, exhibition platforms and curatorial endeavors that you know and love. I believe that in the very near future (which, for many, is already here) most artists who show their work in the physical world will also have made work in some form or fashion for an online gallery.
I will end on this exceptionally creative innovation in virtual exhibitions. Curatron. An auto-curation program is designed to replace and make democratic the role of curators by getting artists to vote on all the other artists in the pool, removing the curator completely. The end result is that chosen artists get into a "real" exhibition.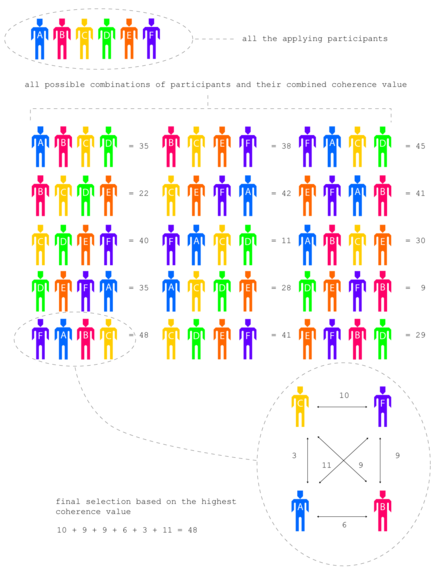 Related
Popular in the Community