The skies over Cambodia are taking on fascinating new shapes thanks to a whimsical "cloud making service" that is captivating audiences around the world.
In several online videos taken on the streets of Phnom Penh, a machine is seen pumping out custom, cookie-cutter "clouds" into the sky. Khmer Cloud Making Service, a startup company, says it's a concoction of soap and helium.
In a matter of seconds, tightly packed bubbles resembling heart-shaped pancakes rise through a center stencil before they're sliced off and fly away.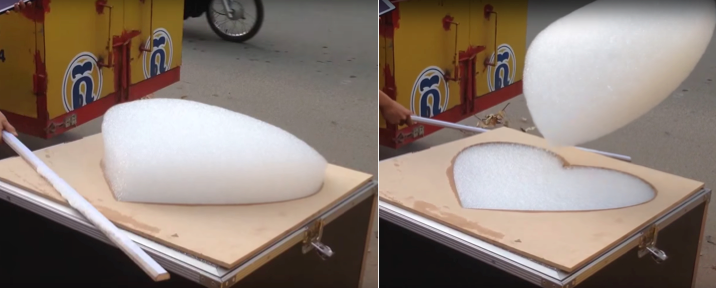 In a minute, the machine can make three to five clouds, the startup told The Huffington Post via email Tuesday.
According to the company, which rents out the machine in Cambodia's capital, the soap is biodegradable. Khmer Cloud vows to donate 5 percent of its sales to underprivileged children in the country.
Hearts aren't the only shape. The company's website boasts images of floating dolphins, peace signs, stars, snowflakes and people. Custom designs are also available.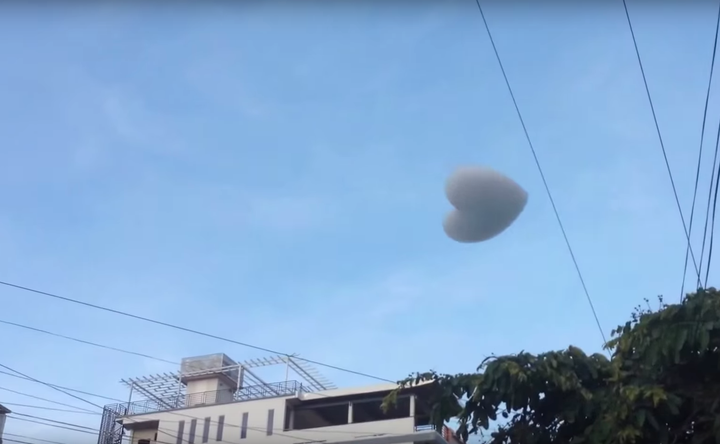 "Our mission is to fill the sky above your house with flying bubbles in your favorite shape and size, to add fun and glamour to your event," the website states.
Though Khmer Cloud's business is currently local, it doesn't have any reservations about serving foreign or overseas customers.
"Yes, why not. We can ship," they told HuffPost.
In the meantime, those unable to get their head out of the clouds -- and their hands on a machine -- can join the millions enjoying some of the company's cloud-making videos, like this one:
Related