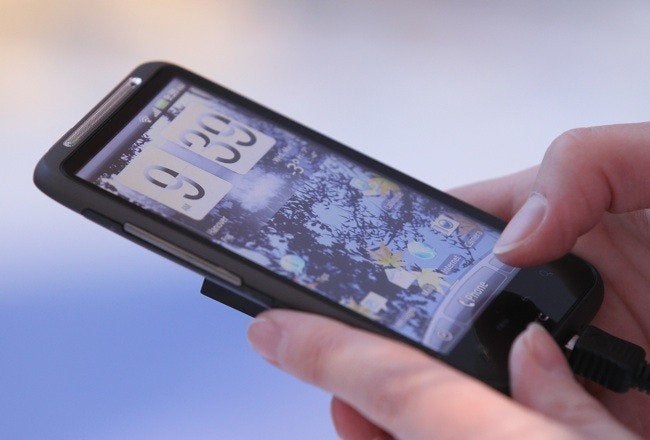 With the holidays behind us, many people received as gifts a new shiny smartphone, tablet or other mobile device, such as a Kindle e-reader or Fire, mp3 or portable game player or navigation system.
As people start using multiple mobile devices on a daily basis, for pleasure, work or both, it becomes much more challenging to ensure that the data and media on these devices are easily, and without manual effort, backed up and available across their devices.
For example, say you took holiday pictures and videos with a new Android smartphone. What are your options for keeping these in a safe place and sharing them with others? You could post everything on Facebook, but is that really where you want to keep all of your pictures and videos permanently? While some might prefer this option, many others do not, as they do not view Facebook as a trusted, permanent repository for their personal content.
Another option is emailing pictures and videos to yourself as email attachments. This is clumsy for more than a handful of items and does not lend itself to easy browsing at a later date and is a recipe for accidental loss.
Yet another option is to post them on a photo site such as Picasa or Flickr. These are good for photos taken on a digital camera, where media is transferred to a personal computer and uploaded to a site. This generally requires plugging a digital camera into a PC/Mac with a cable and waiting while the media is transferred, and finally uploading the media to your photo site account. Not only is it a fair amount of work and time, it requires a cable and access to a computer.
The thing with mobile devices such as smartphones and tablets is just that -- they are mobile. You can use them anywhere to take pictures and videos on the go. Before you know it, you have accumulated quite a few pictures and videos on your mobile devices that you really don't want to lose. Unfortunately, as a mobile device, they are also prone to getting lost, stolen and broken. There needs to be a better way to protect your memories by allowing easy movement between your mobile devices and a protected, safe place.
Enter the cloud. The cloud is a perfect solution for mobile phones and connected devices because in theory, it is always on and usually available. The cloud can wirelessly backup your valuable data and media, without you needing to do anything. Furthermore, there are some new emerging private clouds that allow you to remain in full custody of your data and media, eliminating the possibility of someone mining your data for advertising and marketing purposes.
But here's the rub. There are several different cloud services, and they are not all created equal. How do you know which cloud service to use? Here are some considerations.
It's important to understand the different types of clouds. We are not talking about cumulus or IT cloud computing such as Amazon EC2. We are referring to cloud services for mere mortal end users.

Personal clouds, such as Apple iCloud and those based on Funambol MediaHub, automatically sync a wide range of data and media from mobile devices, such as smartphones, tablets and personal computers, to your own account in the cloud, where it is backed up and can be shared with other people and systems. The advantage of personal cloud services is they are seamlessly integrated with your devices so once they are turned on, you do not need to do anything to enjoy their benefits. The downside with some of these types of personal clouds is that because they are tightly integrated into devices, they generally only work with a few devices, e.g. iCloud only works with Apple hardware. The trend, however, is for personal cloud services like these to work with multiple brands of devices, eliminating the need for different personal clouds for different devices.
Cloud Drives, such as Amazon Cloud Drive or Microsoft SkyDrive, are like having an external hard drive in the cloud, to store whatever you want. Their benefit is simplicity, because many people are already familiar with the concept of a hard drive and its file system. Once you store something on a cloud drive, it is available anywhere you have a web browser. The downside is that it does not automatically sync anything, the burden is on you to manually store files on the cloud drive. Once this manual element is introduced, this becomes a flawed approach as most people are not willing to take the time and effort to do much to backup their data. This is why personal cloud services are more popular than cloud drives and will prevail, especially for use with mobile devices.
The third category is cloud file services such as Dropbox. These are a popular way to access files from a pc on a phone. The benefit of these services is their simplicity. Just drop a file into a magic folder on your pc and voila, it is on your mobile phone. The downside is that many people use them primarily as a short term way to access a file on another device, or share a file with someone else. Most people do not view them as a permanent way to safe keep their valued digital assets. Additionally, manual effort is required to set up and/or put files into and to manage a magic folder. While this works well for periodic, casual use, it is not viewed by many as a long term approach to store all of their important documents, pictures and videos.
The final type of cloud services are cloud backup services, such as Mozy. These are backup services only, for backing up a personal computer to the cloud. Their benefit is that once you set them up, you don't need to worry about the hard drive on your PC crashing. The downside is they are not designed for data to be easily accessible across mobile devices or to be shared with others.
In sum, each cloud service has benefits and drawbacks. The trend is that more people are favoring personal cloud services that are easy to use and that support different mobile devices with the most types of data in a single cloud. The cloud service that is best for you depends on your devices and needs.
Related
Popular in the Community