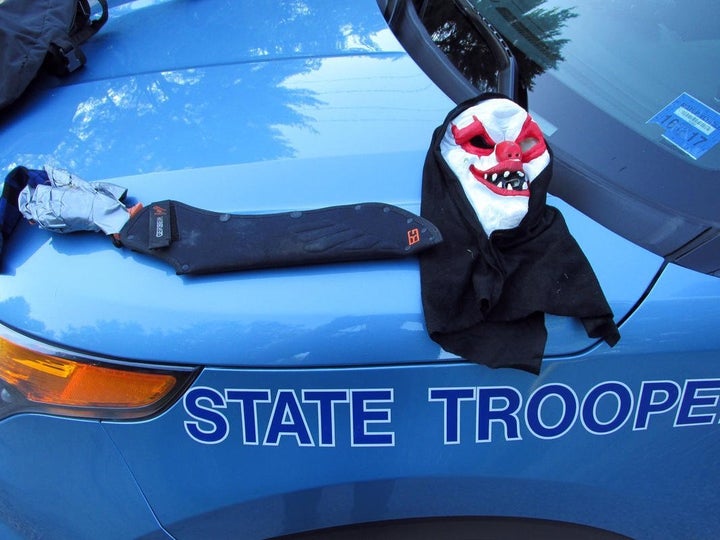 A report of a garish clown brandishing a machete was no laughing matter to police in Maine, who took a 31-year-old man into custody for frightening residents in a small rural community.
The incident began Tuesday evening, when a concerned citizen called police and said a man dressed as a clown and armed with a machete was milling about near a Hollis convenience store. When state police troopers arrived at the scene, witnesses told them the man had fled into the woods.
Roughly an hour later, authorities patrolling in nearby Waterboro spotted the creepy clown exiting a wooded area.
According to police, the suspect, identified as Corey Berry of Hollis, was wearing a black hooded sweatshirt and a clown mask. A machete was duct taped to his amputated arm, police said.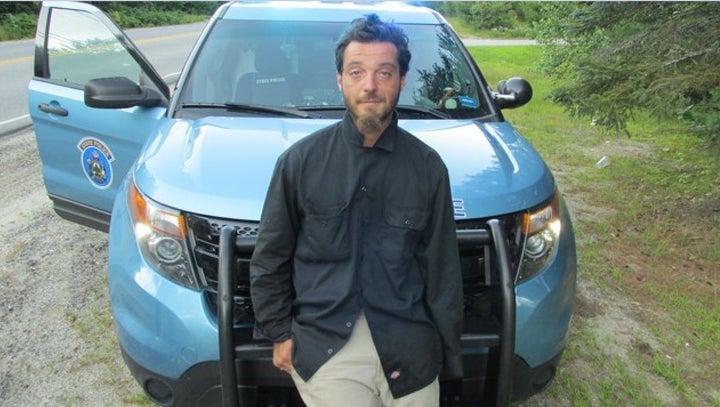 "Whether he meant to do anything or not, it's pretty scary," witness Lindsey Borton told WCSH-TV.
State police also failed to find humor in the creepy clown gag and charged Berry with criminal threatening. He was released from York County Jail after posting a $200 bond.
David Lohr covers crime and missing persons. Tips? Feedback? Send an email or follow him on Twitter.
Popular in the Community