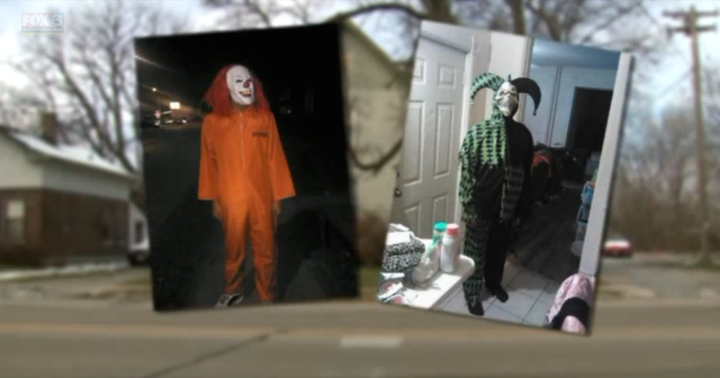 A teenage boy caused a small Wisconsin town to freak out simply by doing what teenagers do best -- clowning around.
It all began in early November when Anna Linde's 15-year-old son decided to go in front of his mother's house in Waukesha wearing an orange jumpsuit and clown mask and just, well, stand there.
"He's doing it for laughs and to make people smile," Linde told Fox6 News. "I don't think his intentions are to upset anyone."
Yet residents soon became alarmed by the masked merrymaker and started posting about it on social media:
Once the buzz began, some claimed to have seen a masked clown walking around nearby Carroll University's campus, and ugly rumors began to surface:
But Linde told Fox6 that her son only does his performance in front of her home, and could not be the clown wandering the campus.
"He doesn't wander off. I've never had trouble with him. If I tell him he's grounded, he's grounded, and he knows it," she said. A follow-up report by local outlet WISN 12 News corroborated this by suggesting that the individual spotted on Carroll University campus was a copycat.
Police reportedly told WISN 12 that the teenager is "developmentally delayed and is just doing this to see people's reaction." They also added that "both he and his parents were advised several times it would really help [police] out if he wouldn't stand out there like that," the outlet reported.
However, Linde claims her son does not have any developmental issues, according to Fox6. When The Huffington Post reached out to Waukesha Police Chief Dan Baumann for comment on the matter, he said, "I only passed on what the mother identified to the police originally."
Although her son has caused a stir, Linde has no intention of forcing him to stop.
"I'd rather him do this then run the streets, get girls pregnant, do drugs like other teens are doing nowadays," she told Fox6.