STATEN ISLAND — A mysterious clown has been roaming the streets of Staten Island and freaking out local residents.
Staten Islanders have been posting pictures and videos on social media of a person dressed up like a clown wearing a yellow outfit, red shoes and a mask while holding balloons and waving to the cameras, the Staten Island Advance reported.
The clown has been spotted at night near the Richmond Valley and Grasmere train stations and in front of a Chinese restaurant during the day on Richmond Avenue, according to the Advance and online posts.
Others were just as terrified.
Even Staten Island Borough President James Oddo got in on the action by clowning around on Twitter.
"I reference Krusty the Clown in a tweet last week & now all hell is breaking lose," he wrote. "And they say BPs have no power."
The earliest online sighting dates back to earlier this month. And even though there's only been a handful of sightings, the clown has some scared for their life.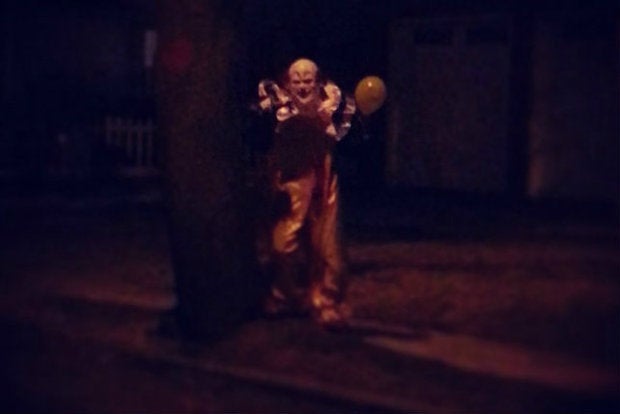 Creepy Clown Creeping Out Staten Island
Popular in the Community