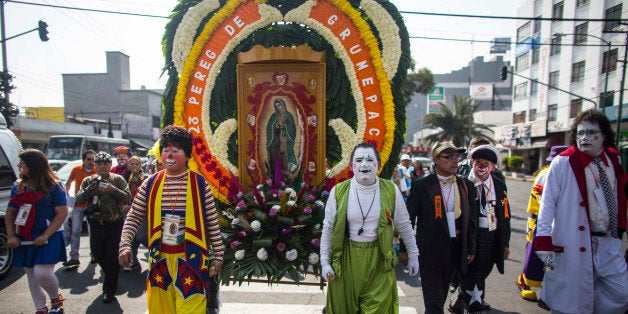 Dozens of professional clowns took the streets of Mexico City on Tuesday to express devotion for their country's patron saint, the Lady of Guadalupe.
Sporting neon-bright clothes and equally colorful wigs, the clowns marched from the city center to the Basilica of Guadalupe, a Roman Catholic church.
This year's pilgrimage marked the 26th years the clowns united to thank the saint for the work they've received. The clowns carried images of the Virgin with them on the trek.
"I want to give thanks to Lupita [Guadalupe] for this great blessing of being a clown because it's a very beautiful profession," one clown told The Guardian.
According to Catholic tradition, the Virgin Mary appeared to a Native American peasant named Juan Diego in 1531. Millions make the pilgrimage to the basilica every year to venerate the relic she reportedly left behind -- an imprint of her image on a cloth.
"[We come with] faith, devotion and the willingness to move forward. Because there are many clowns who have all kinds of problems and we call on the Virgin for her help to solve them," another clown told The Guardian.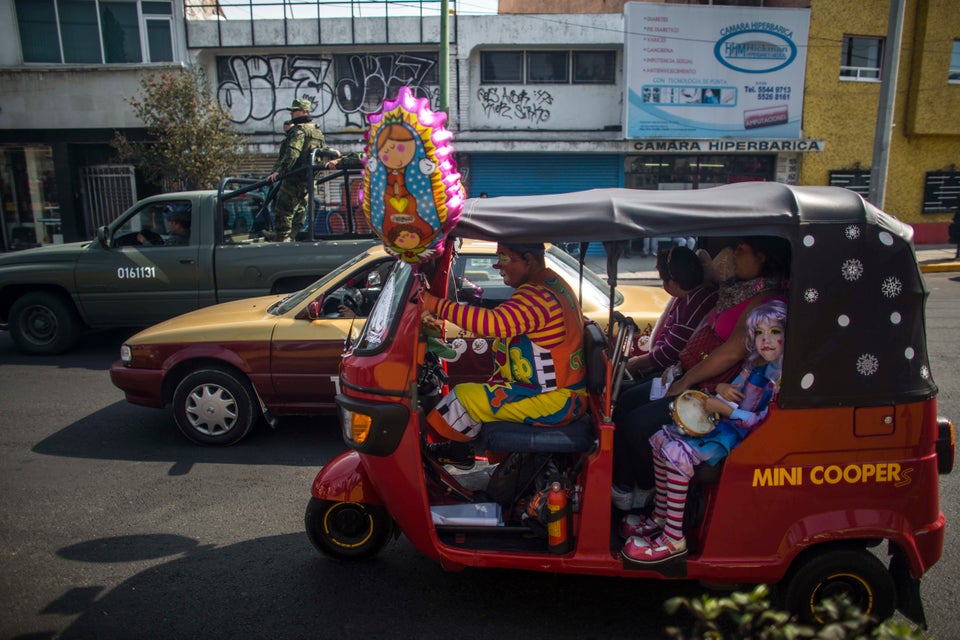 Clowns On A Pilgrimage
Popular in the Community