Club 33, Disneyland's famously exclusive members-only hangout, is expanding with four new clubs at Disney World parks, a spokesperson confirmed to HuffPost.
But soon, even more members will be able to join the fun if they choose.
There are plans to put a Club 33 outpost in each of Disney World's four Orlando theme parks, each with its own unique look, the spokesperson said. There's no word on membership fees or process yet, though an official announcement with more details will come in the next few weeks.
Based on what we've seen of Disneyland's Club 33, these new clubs should be utterly secretive and swanky.
There are already Club 33 locations at Shanghai Disney and Tokyo Disneyland, but these new outposts will be the first U.S. locations beyond the California park.
Stateside, Disney parks seem to be going for a more exclusive angle lately: In December, Disney World piloted a set of luxe cabanas in its Magic Kingdom park, and in January, a hidden venue called 21 Royal opened in Disneyland, where guests can host dinner parties for $15,000 per night.
We may never be able to afford these experiences, but they certainly add to the allure that makes a Disney visit so magical. Here's hoping we score an invite soon!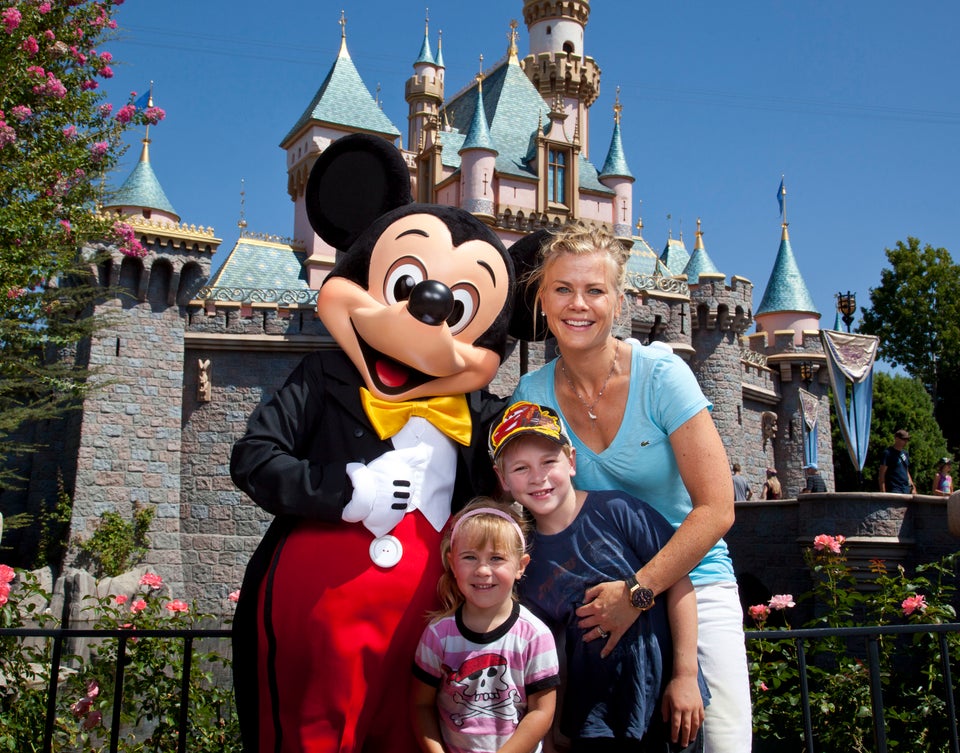 Celebrities Are All Smiles At Disney