 WASHINGTON -- Although it lost three of its marquee Senate races on Tuesday, the hardline economic conservative group Club for Growth bested both Karl Rove's American Crossroads and the U.S. Chamber of Commerce, a corporate lobbying powerhouse, in its 2012 electoral efforts. The Club won half of the 18 races into which it put money in 2012, and all nine of its general-election House candidates survived what was otherwise a very bad election for conservatives.
"We are proud of our record this election cycle and look forward to seeing a larger pro-growth caucus in Congress next year," said Club for Growth spokesman Barney Keller.
Unlike many political groups aligned with the Republican Party, the Club for Growth is very active at the primary stage of congressional elections, and has been willing to work against sitting Republicans whom it views as insufficiently committed to the club's philosophy. The group opposes federal regulations and supports "lowering or eliminating" corporate taxes and the capital gains tax, along with the permanent extension of the Bush tax cuts.
The highest-profile GOP primary in 2012 was fueled financially by the Club for Growth, which endorsed Richard Mourdock's challenge to Sen. Richard Lugar (R-Ind.). Mourdock won the primary, only to lose the general election in a blowout after issuing a controversial public statement on pregnancies that result from rape, calling them "something that God intended to happen."
The club's financial support was a major factor in ousting Lugar, who was widely viewed as a shoo-in to win the general election. Of the $16 million the club spent in the 2012 elections, $3.5 million went to supporting Mourdock.
The Mourdock debacle was reminiscent of a 2010 Senate race in which the club backed another candidate popular among social conservatives at the primary stage, who then went on to lose the general election against a vulnerable Democratic opponent.
In 2010, club-sponsored Republican Sharron Angle became widely known for a host of extreme views unrelated to economic issues, and ultimately lost races to extremely vulnerable Democrats. Angle had called the separation of church and state " unconstitutional," and made her own controversial comments about rapes that result in pregnancy, stating that a young girl raped by her father should not be given the option to terminate the pregnancy. "Two wrongs don't make a right," Angle said, arguing that having a child born of incest and rape could turn "a lemon situation into lemonade."
None of these comments had anything to do with the club's economic policy preferences, which disproportionately benefit the wealthy. Capital gains are currently taxed at 15 percent, rather than the 35 percent rate that applies to the ordinary income of the richest Americans. Low tax rates on capital gains overwhelmingly benefit top earners, with the richest 0.1 percent of taxpayers bringing in half of all capital gains.
Mourdock was one of three club-sponsored Senate candidates who lost on Tuesday night, including Josh Mandel in Ohio and Connie Mack in Florida. But the club backed two other Senate candidates who won, including Tea Party favorite Ted Cruz in Texas and Arizona's Jeff Flake. The club spent $5.5 million on Cruz, who won without financial support from either of Rove's groups.
Rove's only Senate victories on Tuesday were in Nevada, where Sen. Dean Heller (R) bested Democrat Shelley Berkley, and in Nebraska, where Republican Deb Fischer beat Democrat Bob Kerrey. Rove's candidates lost Senate races in Florida, Indiana, Maine, Massachusetts, Missouri, Montana, New Mexico, North Dakota, Ohio, Virginia and Wisconsin.
The U.S. Chamber of Commerce's favored candidates, meanwhile, lost the same Senate races as Rove's did, and two others.
CORRECTION: A previous version of this article indicated that the Club for Growth backed Christine O'Donnell in 2010. It did not.
Before You Go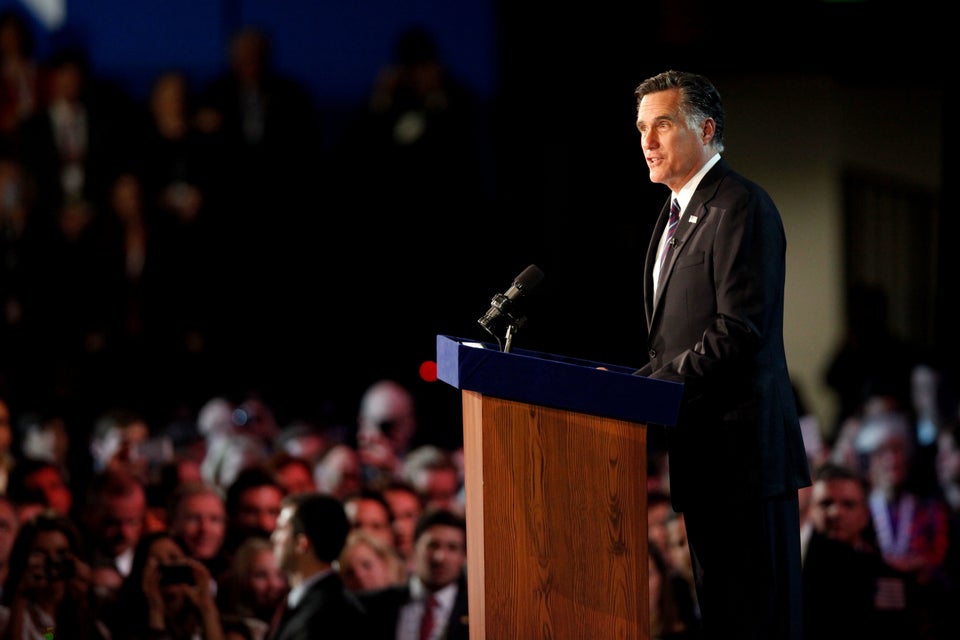 100 Years Of Election Night Losers
Popular in the Community