A community college's student-run newspaper is under fire for printing an in-depth edition about sex.
Central New Mexico Community College's administration suspended the CNM Chronicle after the sex issue was published Tuesday, according to multiple local reports.
"People were pulling all the papers off the stands and weren't identifying themselves until I asked and they said they were part of the administration," CNM Chronicle Editor-In-Chief Jyllian Roach told New Mexico's KOB-TV. "They were pulling papers off the stand and actually out of peoples' hands."
Though the weekly newspaper was temporarily shut down the same day the sex issue was circulated on campus, school officials, concerned with the student newspaper's oversight and content, said the most recent issue was not entirely to blame, the Albuquerque-based ABQ Journal reports.
In a statement about its decision, the college's administration said, "CNM does not have a journalism program, which has limited the college's ability to provide the education and training that students need to appropriately operate a newspaper that is distributed to a student body of nearly 30,000."
Roach defended the CNM Chronicle's decision to devote this week's edition to sex.
Though the CNM Chronicle is funded by the school, suspension of the newspaper could be a violation of the students' First Amendment rights. As local TV station KRQE notes, federal judges "have overwhelmingly ruled in favor of free speech when it comes to censorship issues with student newspaper publications."
While the future of the CNM Chronicle is discussed, the students involved in the newspaper's production have been reassigned to other work-study jobs at the college.
The administration initially decided to suspend the publication through the end of the current semester. A university spokesperson did not immediately return a request for comment.
Related
Before You Go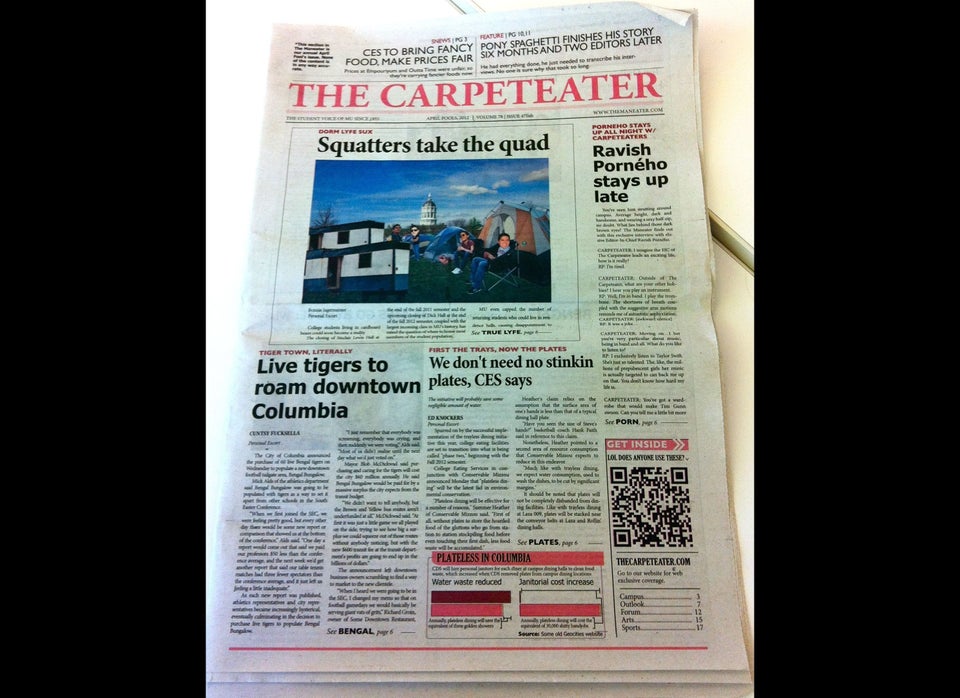 April Fools Fails And Other Student Newspaper Mess-Ups
Popular in the Community