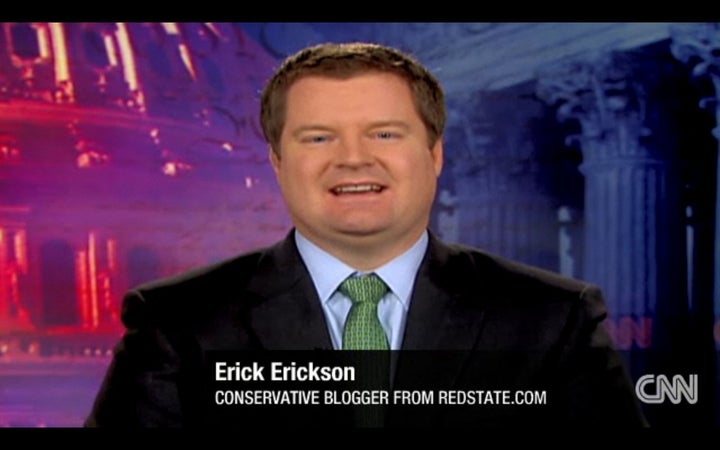 CNN has signed conservative commentator an RedState.com editor Erick Erickson as a political contributor.
Erickson will appear weeknights on "John King, USA," the network's new 7PM program which launches next week. He will also contribute to programming across the network.
"CNN made an offer I couldn't refuse," Erickson wrote Tuesday. "I've joined the network. Starting next Monday, you'll be seeing a lot of me. I'm very excited by the opportunity. Thanks for the prayers and well wishes. This is the path God put me on and it was totally unexpected, but I go where the good Lord leads."
"Erick's a perfect fit for John King, USA, because not only is he an agenda-setter whose words are closely watched in Washington but as a person who still lives in small-town America, Erick is in touch with the very people John hopes to reach,"CNN's political director Sam Feist said in an announcement. "With Erick's exceptional knowledge of politics as well as his role as a conservative opinion leader, he will add an important voice to CNN's ideologically diverse group of political contributors."
Related
Popular in the Community