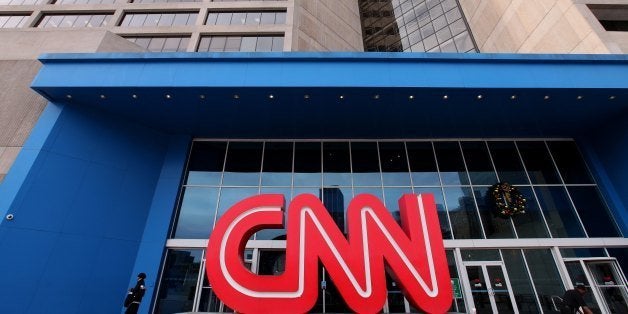 NEW YORK -– CNN President Jeff Zucker signaled last week that cuts were coming when he told staffers they'd have to "do less and have to do it with less."
On Tuesday morning, CNN employees -- and those at other Turner Broadcasting networks such as TNT, TBS, and HLN -- were informed that staff over 55 years old or with the company for 10 or more years were eligible for a buyout. In a memo obtained by HuffPost, Turner indicated there will be "additional reductions in staff," presumably layoffs, in addition to the voluntary buyouts.
While the buyout offer comes on the heels of Rupert Murdoch abandoning his quest to buy Turner parent company Time Warner, plans for streamlining operations had already been in the works as part of the company's Turner 2020 initiative. Roughly 600 staffers, with the exception of on-air talent, are eligible for buyouts across Turner networks.
For CNN, cuts are expected to hit hardest in Atlanta, where the pioneering cable news channel launched and still maintains a large footprint. The network's center of gravity has since shifted to New York, where Zucker and many top executives are located, and few domestic programs are run out of Atlanta studios. There's been speculation that CNN might even sell the Atlanta headquarters, though a company spokesman told Brian Stelter, the network's media reporter, that the rumors were not true.
In recent months, CNN has been making personnel moves with an eye toward increasing digital and mobile efforts. One CNN staffer told HuffPost the restructuring has represented "a cultural shift" within the network.
Since May, CNN has eliminated dozens of jobs at CNNMoney and on its politics staff, while creating new positions focused primarily on video and mobile. CNN also hired Politico Managing Editor Rachel Smolkin to become CNN Digital's first executive editor for politics, a move that signaled a heightened ambition to compete in political coverage online.
Earlier this month, Ed O'Keefe, vice president of CNNMoney and Politics, explained to Capital New York how the network is shifting gears. "We are creating a political product that doesn't exist," he said, "adding resources, and focusing on critical areas of traffic and revenue growth: mobile, social and video."
CNN's restructuring comes as the fate of sister network HLN remains up in the air. The cable news channel that focused heavily on sensational trials originally planned to shift to programming tied to social media. But recently, Time Warner has reportedly talked with Vice and Glenn Beck's The Blaze about partnering to overhaul HLN's programming.
Popular in the Community