Ron Paul and his campaign spokesman had another angry exchange with a CNN reporter on Monday.
The footage between Paul, Jesse Benton and Dana Bash did not show up on air, but a Paul supporter named Evan Kenney managed to capture the scene.
Kenney tweeted that CNN should be "embarrassed" by Bash's questions, which caused Benton to end the interview.
Paul previously had a very testy exchange with CNN's Gloria Borger. He has confessed to feeling "overwhelmed" at the new crush of media attention on him, and his wife was shoved at one packed event in New Hampshire.
On Monday, Bash had been talking to Paul about his strategy for the upcoming GOP primaries, and the interview seemed to be going just fine. It was when she started asking about a voter in New Hampshire, though, when things got testy. Bash said that the voter had told CNN that she had been at a Paul rally and had been "turned off" by her inability to meet him and shake his hand.
"Does that say anything about your ability to connect?" Bash asked. "It says something about the media," Paul began to say. Then, Benton cut in. "This is junk," he snapped. "This is a junky question. We're stopping."
As he ended the interview, Bash said, "no, no," and Paul chastised her. "The media did that to her," he said of the voter. "She should have been furious with you."
Benton continued to angrily talk to Bash. "I was asking about a voter!" she said. He repeated Paul's assertion that the "hundred reporters just like you" were the problem.
"To be fair, to be fair," Bash started to say before her next words were drowned out.
Before You Go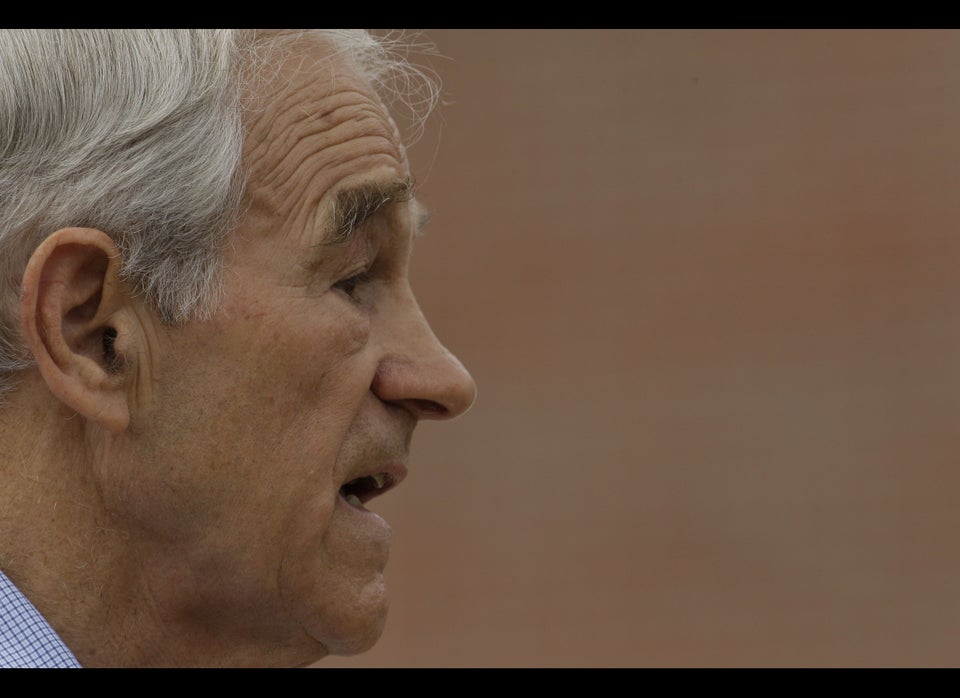 Ron Paul 2012
Popular in the Community