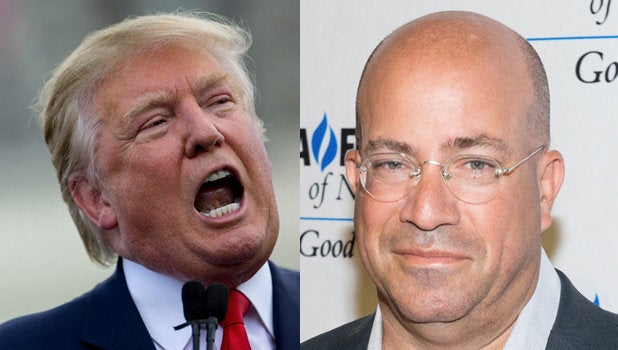 It seems the CNN staff is just as sick of the 24-hour Trump-a-thon as we are of watching it.
Anyone who's tuned in to CNN lately will know what the staff is upset about. The network airs Trump rallies and press conferences in full -- regardless of their news value -- and continues to dedicate precious airtime to segments about Trump's hair or his latest Twitter outburst.
"It's tempting to think that each surge is somehow the result of each candidate's idiosyncratic appeal to Republican voters," Sides writes. "But a simpler explanation is this: when a pollster interrupts people's lives and asks them about a presidential primary that doesn't formally begin for months, a significant number of people will mention whichever candidate happens to be in the news these days."
CNN has basically provided Trump with hundreds of thousands of dollars, if not millions, of free advertising.
Of course, Trump thinks he should be the one who's getting paid. "Jeff is a friend of mine, but if I didn't get ratings, he would not have all Trump all the time," he recently told The Hollywood Reporter. "He should pay me a fortune, right? They should all pay me for this. I'm doing this for nothing."
Zucker responded to the criticism from staff by saying, "We are not perfect," The Wrap reports.
He also said he had decided to move the Hurricane Katrina special because Cooper was on vacation at the time, which doesn't really make sense -- the network, which had promoted the special heavily in advance, surely knew about the anchor's upcoming vacation. And as The Wrap's Chariton points out, it was pre-taped anyway.
REAL LIFE. REAL NEWS. REAL VOICES.
Help us tell more of the stories that matter from voices that too often remain unheard.