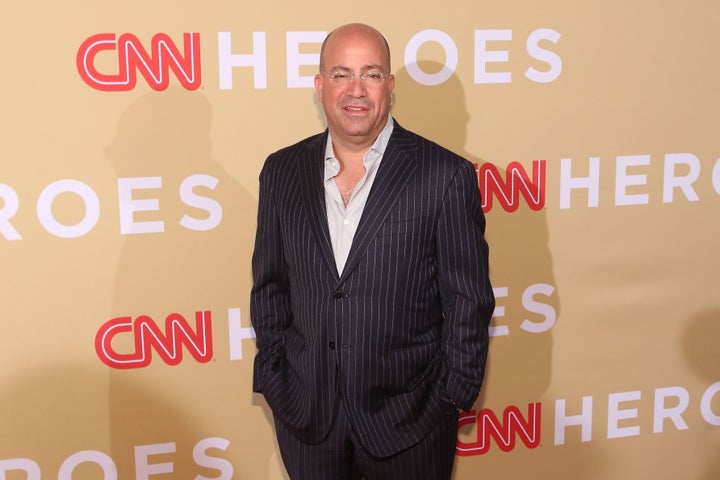 NEW YORK ― CNN president Jeff Zucker described former network commentator Donna Brazile's interactions with the Clinton campaign as "unethical" and "disgusting" during a Tuesday editorial meeting, according to a source with knowledge of the matter.
Brazile, a longtime Democratic strategist and TV pundit, served as vice chair of the Democratic National Committee through much of the 2016 election. In July, she became interim DNC chair after Rep. Debbie Wasserman Schultz (D-Fla.) resigned because emails published by Wikileaks showed party officials supporting Clinton's candidacy even though the organization was supposed to remain neutral during the primary. CNN suspended Brazile's contract at the time, but it was expected she'd return to the network after the permanent selection of a DNC chair following the election.
But WikiLeaks published an email on Oct. 11 in which Brazile appeared to send the Clinton campaign a question on the death penalty ahead of a March town hall event. "From time to time I get the questions in advance," she wrote to campaign communications director Jennifer Palmieri. The email is one of thousands leaked from the account of Clinton campaign chairman John Podesta. The Clinton campaign has accused Russian hackers of targeting Podesta, though has not authenticated the documents being published by Wikileaks.
Networks hosting presidential debates take great pride in maintaining a cone of silence around their preparation and it's almost unheard of for a question to reach a campaign ― never mind twice.
On Tuesday's call, Zucker said the perception campaigns could receive questions in advance "hurts all of us," according to a source. "I have no tolerance for her behavior or that kind of behavior," Zucker added, referring to Brazile.
Zucker stressed on the call that CNN staffers working on the debates did not reveal any questions.
CNN has previously said the network did not give Brazile any questions and suggested TV One host Roland Martin ― who co-moderated the March debate with CNN's Jake Tapper ― or someone close to Martin provided the question in advance to Brazile.
In that first instance, Zucker reiterated Tuesday they believe the town hall question came from the TV One side, a view that's supported by email correspondence reported by Politico.
A CNN spokeswoman declined to comment Tuesday on Zucker's remarks.
In the second instance, revealed Monday, Brazile may have learned of a possible question when she met a woman at a CNN volunteer event in Flint, Michigan, just before the debate. Brazile mentioned participating in a service project in a March 5 email to the Clinton campaign and said "a woman with a rash" would be asking Clinton a question the next night.
"Her family has lead poison and she will ask what, if anything, will Hillary do as president to help the ppl of Flint," read the email found in Podesta's account.
The next night, during the March 6 debate, Flint resident Lee-Anne Walters said her children had been poisoned by lead and asked how Clinton and Sanders would handle the crisis. It's unclear if Walters was the same woman mentioned by Brazile. Walters told The Huffington Post on Monday that she did not recall speaking to Brazile, but provided three questions to someone else at CNN.
On Monday, CNN announced Brazile resigned on Oct. 14 ― three days after the first email surfaced ― and reiterated that the network hadn't provided her with questions.
"CNN never gave Brazile access to any questions, prep material, attendee list, background information or meetings in advance of a town hall or debate," a spokeswoman said Monday. "We are completely uncomfortable with what we have learned about her interactions with the Clinton campaign while she was a CNN contributor."
On Monday, Brazile referred questions back to her Oct. 11 statement in which she said that "as it pertains to the CNN Debates, I never had access to questions and would never have shared them with the candidates if I did."
The revelations that Brazile tipped off the Clinton campaign has drawn attention to the common practice of networks hiring partisan operatives whose loyalties may be more to their parties or desired candidates than the audience.
Arthur Delaney contributed reporting.
Related
Popular in the Community