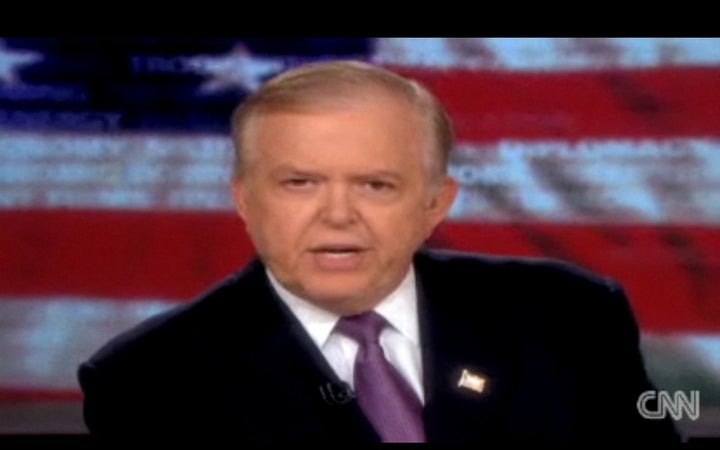 Lou Dobbs's resignation from CNN yesterday is an important step forward in restoring greater fairness, accuracy, and balance on CNN and cable news. It is our hope that his resignation begins to undo the climate of intolerance fostered on his show, restore journalistic integrity to the CNN brand, and bring civility and truth back to the immigration debate.
Yesterday's resignation came after thousands of people and organizations pressured CNN to stop Dobbs's biased coverage of our community and the immigration debate. For years, NCLR has raised concerns with CNN about the gross distortions, misrepresentations, and falsehoods that Dobbs's program has perpetuated in describing the impact of immigrants on American society. We have documented a litany of issues, including:
His regular use of guests representing hate groups, vigilantes, and nativists as "experts" on immigration
His relentless repetition of stories on immigrants and crime that project an impression far from reality
His association of immigrants as carriers of disease that has been both inaccurate and pejorative
Just since July of this year, our colleagues at Media Matters have posted 299 items highlighting and correcting erroneous information from Lou Dobbs's show. I appeared on his show to ask Dobbs to curtail his bias and distance himself from the vigilantes and nativists he has featured. I have also partnered with CNN to address the levels of diversity before and behind the camera, in hopes that this would help.

However, in the wake of Dobbs's participation at an anti-immigrant rally sponsored by the Federation for American Immigration Reform (FAIR)--an organization designated as a hate group by the Southern Poverty Law Center (SPLC)--we joined the Drop Dobbs campaign and began to educate advertisers about the impact his rhetoric has on the Latino community.

As someone who has gone head to head with Dobbs, I must say that this has never been personal. This is an important substantive matter to the entire Latino community. We welcome Dobbs's departure, and we wish him well.
There are others giving voice to extreme and polarizing rhetoric on cable network news and talk radio, so our campaign to take hate out of the immigration debate will continue. We look forward to working in partnership with you--with your passion, your vision and support. Thank you for everything that you did to make sure that the Drop Dobbs campaign was a success.
Popular in the Community