CNN is facing social media backlash after describing Freddie Gray in a news article as "the son of an illiterate heroin addict."
A torrent of people on social media pointed out that such a description has nothing to do with the allegations against the officers, but instead demeans Gray's family.
The media company deleted the description and later acknowledged in an editor's note that it was "out of context."
CNN President Jeff Zucker said the original line was a "mistake," according to a transcript of a town hall event submitted to The Wrap.
"The digital team removed it last night and inserted an editors note to be completely transparent. The editorial intent as the digital team has laid it out to me was to make clear he had a difficult upbringing. But clearly it did not come across that way when it was written and published. We recognize that. It did not work and we removed it. And were transparent about that. That was a mistake."
Studies have shown that this selective portrayal of black people can lead to negative associations and stereotypes of black communities.
Baltimore City Circuit Court Judge Barry Williams has said the trial will run no later than Dec. 17, Reuters reported.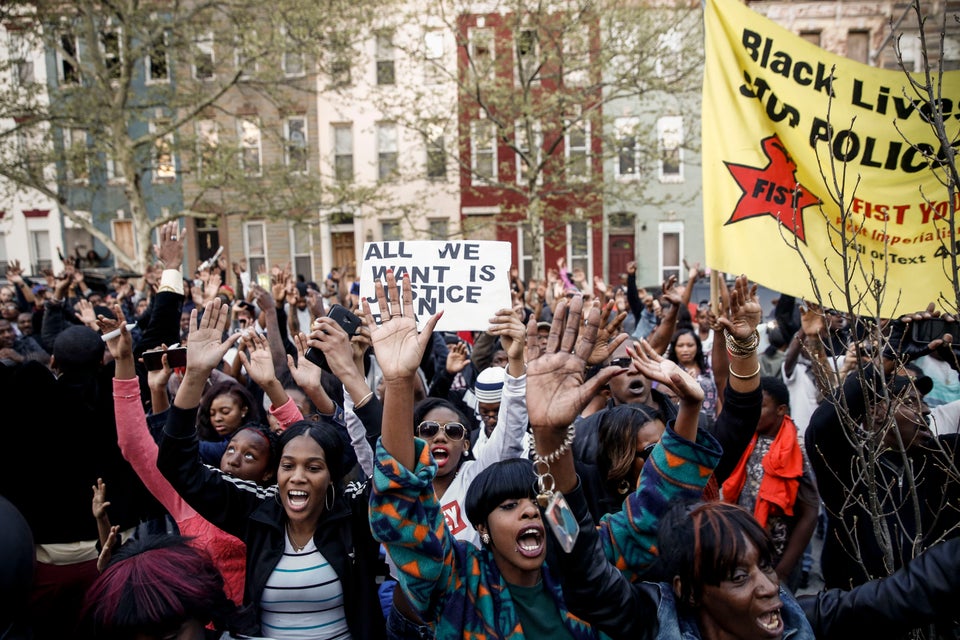 'Justice For Freddie Gray' Protests
Popular in the Community