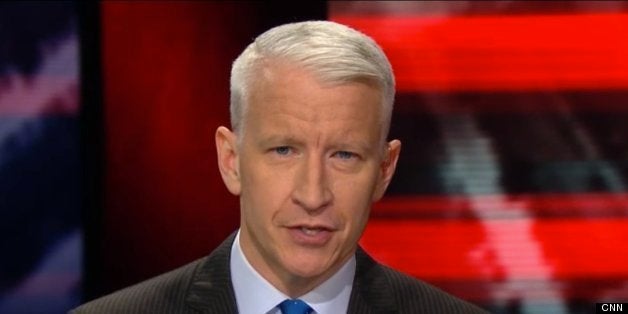 LOS ANGELES, July 13 (Reuters) - U.S. cable news network CNN came under withering criticism last week as it chose to stick with the George Zimmerman murder trial while Egypt's military ousted the elected president, an event teased in a small box during the network's trial coverage.
But that kind of choice is likely to be a mainstay at CNN under new boss Jeff Zucker, media analysts say. Although audiences may not be as large as Zucker would like, the network has made its big bet on high-profile human interest stories, which might not be to everyone's liking.
"They're feeding into the viewers who want to watch this," said Horizon Media analyst Brad Adgate. "Who's at home watching TV? Those watching all these courtroom dramas and talk shows."
Time Warner's CNN and its sister network HLN, formerly Headline News, have been airing the Zimmerman trial live for its entirety over the past three weeks, going head-to-head against its rivals, News Corp's ratings leader Fox News Channel and Comcast Corp's MSNBC.
CNN, which has averaged 592,000 viewers between 9 a.m. and 4 p.m. during the Zimmerman trial according to Nielsen, placed second in that same time behind Fox News Channel, which has attracted about 1 million viewers on average. Only in the final week has CNN been able to surpass HLN in viewers.
Zucker, who helped put NBC morning show "Today" atop the ratings in the 1990s, was brought in by parent Time Warner in January to retool a network that had seen its audience shrink below its rivals. He was expected to give CNN more of a domestic, human drama appeal like he did at "Today."
"Aficionados are going to look at this approach with shock and horror," said Steve Passwaiter, vice president of business development at media research firm BIA/Kelsey. "Ultimately his (Zucker) job is to get commercial success and the way CNN was doing it before they weren't getting the job done."
Florida neighborhood watchman Zimmerman, who is 29 and part Hispanic, stands accused of murdering 17-year-old African-American Trayvon Martin last year in a case that has roused intense feelings on gun control and race in the United States.
"This is like the follow-through of the story," CNN spokeswoman Bridget Leininger said of the network's wall-to-wall coverage. "So you see everyone covering this trial with all the undertones and the judicial system."
Leininger did not elaborate on CNN's strategy with the trial, which went to jury deliberation on Friday.
While Fox News Channel has attracted a dedicated following among conservative viewers and MSNBC among a smaller liberal audience, Zucker's CNN has been left to find its own viewership niche to maximize on a daily basis, said Robert Thompson, professor of popular culture at Syracuse University.
"CNN kind of held off as an old-school news channel in the broadcaster mold," Thompson said of pre-Zucker CNN, which made its mark three decades ago covering international news.
The difference, however, between the old and new CNN, was on display last week when media critics took to social media to lambaste the network for being too slow to shift its coverage from the Zimmerman trial to Egypt, where protesters had compelled the military to remove President Mohamed Mursi last week. CNN did eventually switch to full-time Egypt coverage.
"It's almost as if it's an afterthought," said Shari Anne Brill, a veteran media strategy consultant. "We're in a global village, especially with social media ... and not to focus enough on it (Egypt) I find astounding."
Both Brill and Thompson suggested that CNN could cut away from the trial during breaking news while HLN covers the proceedings. But CNN is competing with rivals who also stuck with the trial.
Zucker on Friday hit back at criticism that CNN was ditching its global news focus for coverage of domestic human interest stories.
"I think you can absolutely cover both," Zucker said in an appearance at the IESE Business School in New York, according to the school's media office.
Six months into the Zucker era, CNN does appear to be riding a wave in the ratings, as its daily average audience rose 49 percent to 476,000 viewers between April and June from the same period last year, and topped MSNBC in primetime ratings for the first time since 2009.
The network has been boosted in the past three months by a series of big news events, including the Boston Marathon bombings in April and the sensational trial of Jodi Arias, convicted in May for murdering her ex-boyfriend.
"Crime and justice, those kinds of dramas play well," said Steven Chermak, a criminal justice professor at Michigan State University and the author of "Victims in the News: Crime and the American News Media."
"These trials provide us an opportunity to look and watch other people's misfortunes," Chermak said.
In CNN's search for a niche, it found ratings success in disgraced U.S. celebrity chef Paula Deen after the Southern food doyenne admitted in a legal deposition to using a racial slur.
A primetime special devoted to Deen, Zimmerman and racial language boosted ratings by almost 60 percent in the same time slot from previous weeks.
"They know that they're going to get bigger numbers on the Paula Deen special," Thompson said. "I think for a long time there were a lot professionals that found it too embarrassing, but that's not the case anymore." (Editing by Mary Milliken and Lisa Shumaker)
Calling all HuffPost superfans!
Sign up for membership to become a founding member and help shape HuffPost's next chapter
BEFORE YOU GO
PHOTO GALLERY
Anderson Cooper Through The Years