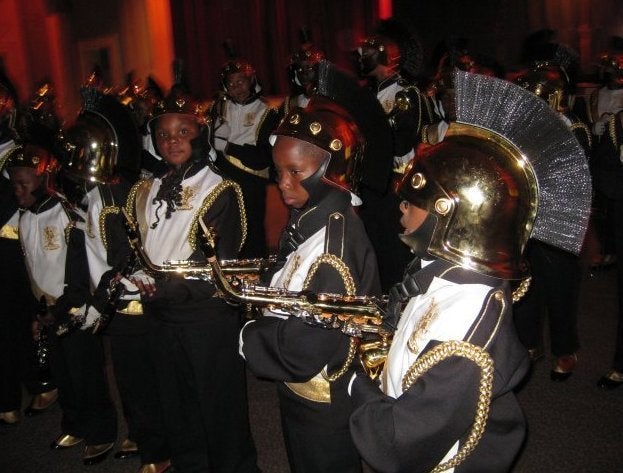 After Hurricane Katrina, many schools stopped offering music programs due to budget cuts. New Orleans native Derrick Tabb keeps students off the streets as the executive director of The Roots of Music, a free music education and academic mentoring program that serves more than 100 students, CNN reports.
It was Tabb's own experience with junior high rebellion and a band teacher who mentored him that inspired the creation of The Roots of Music. Now a professional drummer, Tabb targets 9- to 14-year olds, whom he feels are particularly vulnerable to peer pressure. The program's mission is to enrich youngsters' lives through music and prepare students for professional careers in music, as well as instill discipline and pride.
The Roots of Music offers students free instruments, music instruction and tutoring through funding from sponsors and donations. The program runs every weekday from 4 to 7 p.m., year-round, and even feeds students a hot meal before sending them home safely with bus transportation.
Though The Roots of Music was begun just last year, Tabb's efforts have already successfully created a full marching band that has been participating in parades and events since Mardi Gras 2009. Combining school tutoring and music education has proved to be a successful formula, with a 90 percent attendance rate and 85 percent of students raising their grades in at least one class. As a result, more than 400 children are on a waiting list for the program.
WATCH The Roots of Music perform at Mardi Gras 2009
WATCH Derrick Tabb in action with his students: