UPDATE: NBC also announced Monday that it had canceled its Hillary Clinton mini-series.
ORIGINAL STORY: The planned documentary on Hillary Clinton that caused CNN to be banned from 2016 Republican debates has been canceled, its director said on Monday.
In a blog for HuffPost, Charles Ferguson said that it was a near total stonewalling by Clinton and her associates that caused him to pull out of the project, rather than any pressure from CNN:
When I approached people for interviews, I discovered that nobody, and I mean nobody, was interested in helping me make this film. Not Democrats, not Republicans -- and certainly nobody who works with the Clintons, wants access to the Clintons, or dreams of a position in a Hillary Clinton administration. Not even journalists who want access, which can easily be taken away. I even sensed potential difficulty in licensing archival footage from CBN (Pat Robertson) and from Fox. After approaching well over a hundred people, only two persons who had ever dealt with Mrs. Clinton would agree to an on-camera interview, and I suspected that even they would back out.

...After painful reflection, I decided that I couldn't make a film of which I would be proud. And so I'm cancelling. (Not because of any pressure from CNN -- quite the contrary.
Ironically, the film—which was set to air on CNN and be released in theaters in 2014—was condemned by the Republican National Committee as a sure puff piece on Clinton. Some of the network's hosts also openly declared that it would cause a major headache for them.
In August, the RNC voted to ban CNN and NBC, which is making a miniseries on Clinton, from all Republican primary debates because the projects were going forward.
I flew to New York and had a two hour meeting with CNN's President Jeff Zucker and his senior staff. They were great. They asked me how I was holding up -- I said fine. They pledged their support, expressed dismay that things were so nasty, and told me to go forth and make my film. I did so.
It was not immediately clear whether CNN will now be allowed to host debates.
A CNN spokesperson gave the following statement about the end of the project to The Huffington Post:
"Charles Ferguson has informed us that he is not moving forward with his documentary about Hillary Clinton. Charles is an Academy Award winning director who CNN Films was excited to be working with, but we understand and respect his decision."
Media Matters founder David Brock, who pressured CNN to cancel the project, later issued a statement of his own:
"We're gratified that Charles Ferguson did the right thing by backing out of pursuing a project that posed a serious conflict of interest for CNN. His distorted and self-serving account, in which he reveals his anti-Clinton animus, only confirms that our assessment of this film was correct. The threat of misinformation was too high."
A spokesperson for the RNC also cheered the move, and said NBC should follow suit.
"The pressure is now squarely on NBC to cancel its Hillary infomercial," the spokesperson said. "The timing, frequency, moderators and venues will all be part of a new debate model that will come in the next few months."
Related
Before You Go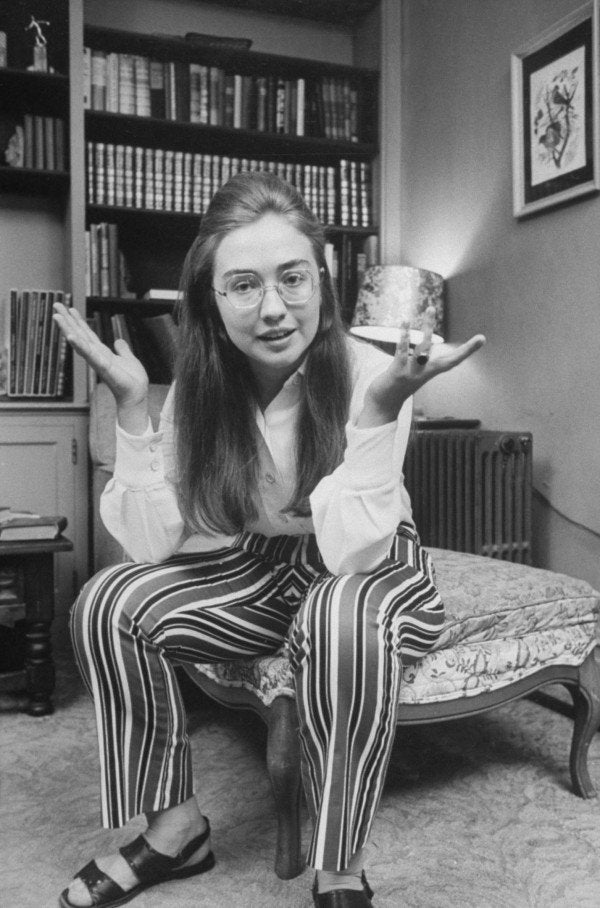 Hillary Clinton's Style Evolution
Popular in the Community