CNN is producing a documentary about Hillary Clinton, the network announced Tuesday.
CNN Films will release the documentary, which will be directed by Oscar-winning filmmaker Charles Ferguson, in theaters in 2014. It will then air on CNN itself.
CNN spoke to Politico before making the official announcement. "CNN's editorial side has no role in the production of the film, just as it has no role in any of the films produced or acquired by CNN Films," Allison Gollust, the channel's senior vice president of communications, told the site.
It's the second big Hillary Clinton-themed television announcement in recent days, and could make things awkward for CNN, especially if Clinton decides to run for president. NBC has said it will be producing a four-part miniseries about Clinton, starring actress Diane Lane. This caused the channel's White House bureau chief Chuck Todd to take to Twitter, where he cautioned that NBC News was not involved in the production in any way.
Some of the perils for CNN could be seen in the way its anchor Jake Tapper had to handle the news of the documentary. On Monday, Tapper did a lengthy, pre-taped segment about the NBC production, saying that "there are, of course, any number of potential problems in producing a film about a character who in real life could be trying to cast herself as commander in chief." He added that conservatives were concerned that NBC could be making a "puff piece," and that NBC had assured critics that the miniseries would be fair and balanced.
After all of that, Tapper then acknowledged that CNN would also be making its own movie. He did not say, though it could be inferred, that the things he had said about NBC could also be implied about his own network.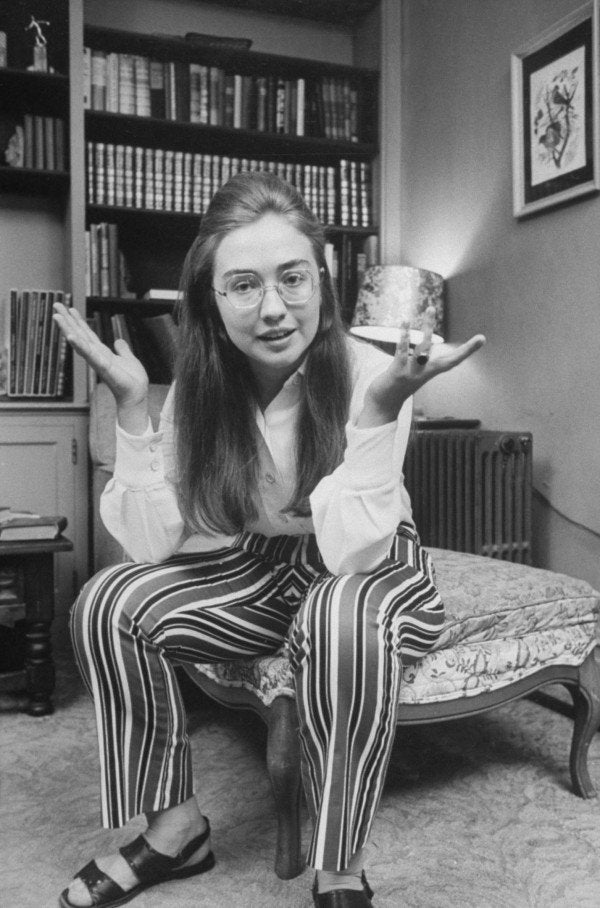 Hillary Clinton's Style Evolution
Popular in the Community