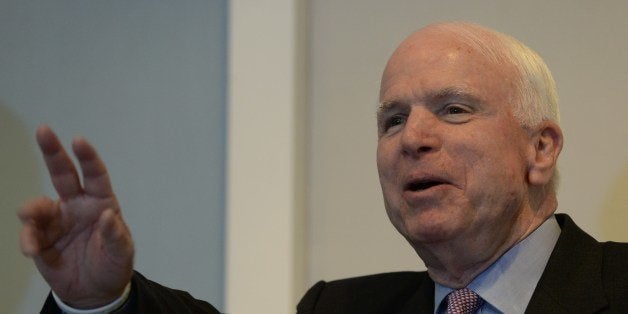 Yesterday, we pointed out that it seems no matter where you look, John McCain will be on your TV screen.
Today, CNN just pretty much confirmed that this is basically true...and it's not changing anytime soon.
In an interview with the Washington Post, CNN Washington Bureau Chief Sam Feist made it clear that McCain has been a go-to guy for decades, and it will continue to be that way.
"He's articulate, he knows what he's talking about and he has strong positions," Feist said. "He represents the views of millions and he represents them effectively. He's a veteran and is loved by many veterans and he's not just a senator; he's a former Republican presidential nominee and a war hero."
This is very much in line with what CNN's Candy Crowley said about McCain when he was on her show recently for the umpteenth time: "Senator McCain, lots of people, when we have you on, often say, why do you have him on so often? And we say because he answers our questions, because he expresses his views quite clearly."
So, if you were hoping that cable news bookers might turn to other people sometimes...sorry!
Related
Popular in the Community