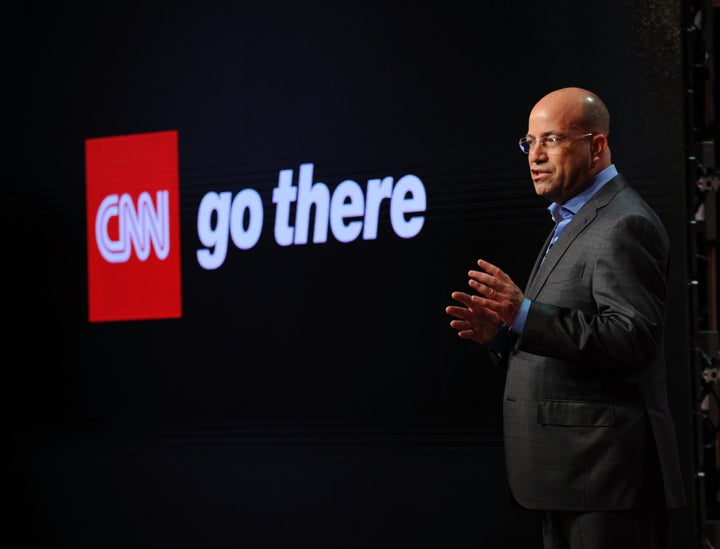 NEW YORK -- CNN global affairs correspondent Elise Labott tweeted on Monday morning that President Barack Obama, speaking at the G-20 summit in Turkey, was "wining [sic] about criticism instead of presenting ideas" for how to deal with the self-described Islamic State.
Labott's tweet expressed a point of view, which routinely happens on Twitter, even among supposedly objective journalists. And why not? She's a veteran foreign policy reporter immersed in covering the world's plans to counter Islamic State militants following last week's Paris attacks. In Labott's view, Obama wasn't outlining an adequate strategy, but instead griping about the criticism he'd faced. Her colleague, CNN White House Correspondent Jim Acosta, presumably didn't think that Obama was offering a clear enough path forward, either: Minutes before Labott's tweet, Acosta bluntly asked the president, "Why can't we take out these bastards?"
Acosta received some criticism on social media for the framing of his question, but Labott's criticism of Obama went largely unnoticed until three days later, when a totally separate tweet put her in the center of a controversy about media bias. That Labott was reprimanded for the second tweet, but not the first, highlights the often arbitrary distinction between analysis and punishment-worthy editorializing or opining.
On Thursday afternoon, Labott -- who had reported the previous day on the horrors of living in Islamic State-occupied Syria -- expressed disappointment that the House of Representatives had passed, with bipartisan support, a bill that would make it harder for Syrian refugees to enter the United States. Expressing sympathy with the refugees' plight, Labott referenced the Statue of Liberty's famous inscription, "Give me your tired, your poor, your huddled masses yearning to breathe free."
Washington Post media critic Erik Wemple wrote a story about Labott's tweet, describing it as an example of "bias" and saying it was out of character for CNN, which prides itself on being the nonpartisan cable news network. Some social media commentators agreed with Wemple, suggesting Labott had inappropriately expressed an opinion about congressional legislation.
That night, CNN suspended Labott for two weeks. Shortly thereafter, she apologized on Twitter for editorializing and described her tweet as "inappropriate and disrespectful." Several journalists, however, responded that she had no reason to apologize.
Labott's suspension raises the question of what, exactly, is opining and what is simply analysis. CNN essentially decided this week that Tweet A was acceptable analysis from a nonpartisan correspondent, while Tweet B was inappropriate editorializing.
Yet Tweet A used language that was just as loaded if not more so, describing the president as "whining" and expressing a specific viewpoint. It's hardly a fact that Obama wasn't providing ideas for targeting the Islamic State: For instance, he repeatedly referenced airstrikes, though he expressed reluctance to deploy a large ground force or to occupy territory in Iraq and Syria indefinitely.
As such, one could easily argue that Tweet A was editorializing and Tweet B was acceptable analysis, given that the latter tweet referred to broad and widely accepted American ideals. And there's also a case to be made that both tweets fell into one category or the other. The main distinction here appears to be that a prominent media critic pointed out the second tweet and not the first.
CNN chief Jeff Zucker offered no further explanation on the Friday morning editorial conference call, attendees told HuffPost, and a CNN spokeswoman declined to comment for this story. But Zucker, who isn't on Twitter, is known to be apprehensive of correspondents' use of social media, given the damage that an off-the-cuff remark could cause to its reputation as a nonpartisan news source. One CNN staffer pointed out that last spring, Zucker expressed his concerns in a meeting with correspondents, and the clear takeaway was to tweet at your own risk.
Even so, staffers said they were surprised by the swift decision, though they believed Labott had violated the network's guidelines about expressing opinion on social media.
CNN has cracked down on tweeting before, with previous management firing Octavia Nasr, a 20-year network veteran then serving as senior Middle East editor, for expressing grief and respect for a Hezbollah leader who had just died.
More recently, during Zucker's tenure, the network removed correspondent Diane Magnay from covering the Israeli-Palestinian conflict in July 2014 after she said on Twitter that Israelis who had allegedly threatened and harassed her were "scum." This past January, Jim Clancy, who spent more than three decades at CNN, left the network after sparring over the Charlie Hebdo attacks on Twitter with pro-Israel supporters, whom the journalist suggested were pushing propaganda.
The network also draws a distinction between correspondents and program hosts, who are permitted, perhaps even encouraged, to express their views. Anderson Cooper can get away with a passionate response to news events, and Don Lemon hasn't been reprimanded for a number of controversial comments. Similarly, Fox News host Shepard Smith offered a passionate rebuke to "political extremists" who were trying to block refugees from coming to the country, even referencing the State of Liberty inscription like Labott did. However, a Fox News correspondent presumably wouldn't be permitted to take such a stand.
Even so, many journalists questioned the premise that Labott's tweet took a political stand at all, seeing it instead as a totally legitimate expression of support for refugees trying to escape a war-ravaged country.
Management's swift reprimanding of Labott received additional scrutiny given that three days earlier, CNN anchors blamed French Muslims for not doing enough before or after the Paris attacks, in a segment that drew widespread criticism.
Those anchors, of course, were not suspended.
Popular in the Community