Griffin initially defended the photo shoot with celebrity photographer and director Tyler Shields as a work of art when the photos were first released Tuesday. Later that night, as the criticism grew louder, she apologized and said she had asked Shields to take down the photo.
"I beg for your forgiveness. I went too far. I made a mistake and I was wrong," she said.
CNN said in a previous statement shortly after Griffin posted the video that the network was "pleased" Griffin apologized for the "disgusting and offensive" image. Nevertheless, they said they were "evaluating" whether Griffin will be invited to help host the channel's New Year's Eve special once again.
The image was roundly criticized by people including President Trump and Griffin's New Year's Eve co-host, Cooper.
Before You Go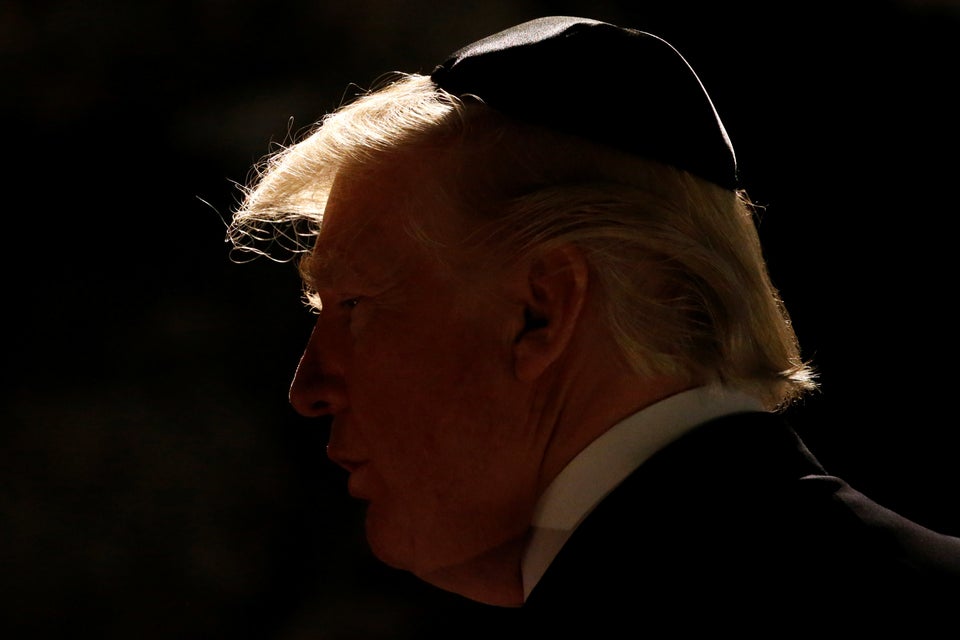 President Donald Trump's First Trip Abroad
Popular in the Community