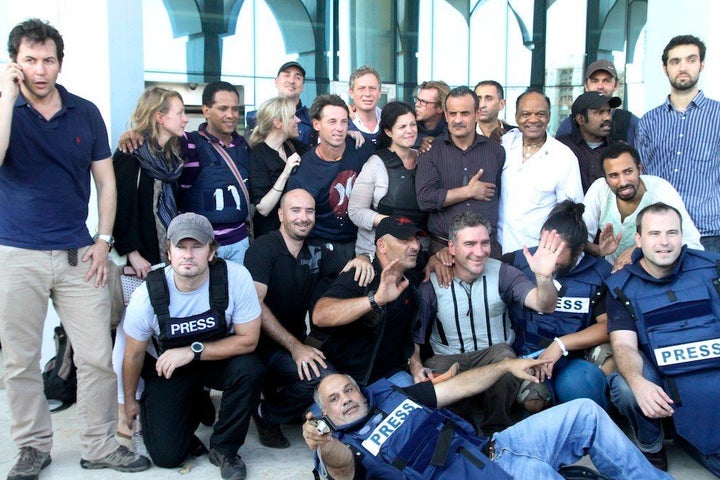 NEW YORK -- For the past six days, CNN's Matthew Chance feared that he and roughly 35 journalists trapped by Gaddafi loyalists in Tripoli's Rixos hotel might be somehow used as part of the crumbling regime's endgame -- or even executed.
"We had been acting out in our heads these paranoid scenarios," Chance told The Huffington Post by satellite phone from Tripoli, just hours after safely escaping the hotel with his colleagues.
While the journalists' Libyan government minders had already fled, several Gaddafi gunmen wouldn't let them leave. That led to days of uncertainty for the journalists, as Chance and others remained cautious in how they described the ordeal for fear of repercussions.
"We took a decision collectively, the journalists in the hotel, that we wouldn't describe our situation as a hostage situation even though that's clearly what it was," Chance said. "We were being held against our will."
As rebels took control of Tripoli, Chance and the others faced miserable conditions inside the hotel that had housed foreign journalists during the war and had now become one of the Gaddafi loyalists' last strongholds. At times, the journalists were forced to lie down in a dark room without electricity, air conditioning or running water. Meanwhile, artillery shells fell and stray bullets struck the building. Understandably, Chance said journalists inside were "depressed," "felt like [they] were victims," and "were very frustrated that we couldn't get stories out, communications out."
But Chance got out news when he could. On Sunday, Chance appeared on CNN via Skype in a riveting 15-minute segment, complete with armed gunman yelling below.
And the following day, Chance broke the news on Twitter that Saif Gaddafi, the strongman's heir apparent, had not been captured as the NTC reported.
"I've never really used Twitter before," Chance aid. "I'm a convert now, though."
"I think as you're following somebody, you can really get a sense of what's going on in a more intimate way than virtually any other medium," he added. "I felt that I was communicating with a whole bunch of people who wanted to know more."
Chance, accustomed to collecting lots of information in order to produce a larger television package, embraced the short-form medium as a way to get out bits of information. And together, he said, those tweets provide "a much fuller, more intimate look" inside the hotel.
While Chance tried getting news outside by way of Twitter, he points out that it was only after information got inside that the gunmen let the journalists leave. It was only earlier today, he said, that the gunmen "started to believe the world outside the hotel -- that Libya had changed outside the hotel -- that this crisis came to an end."
"When they accepted that Libya was a different country and there was no Gaddafi in power anymore," he continued, "they literally handed us their weapons and said, 'You can go.'"
See a series of photos from the Rixos hotel during the "hostage situation":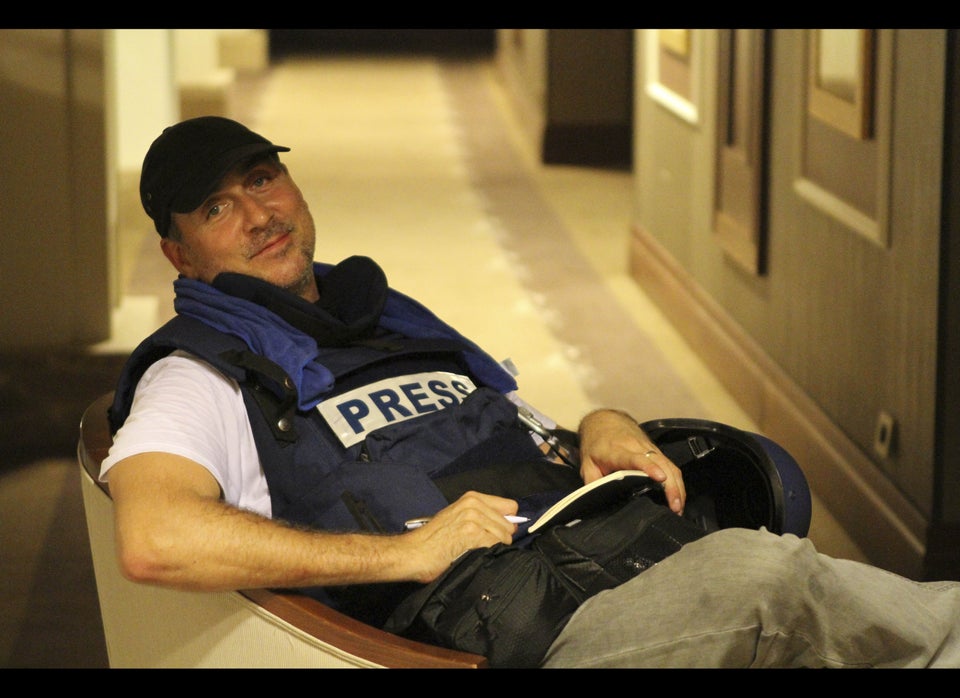 Related
Popular in the Community