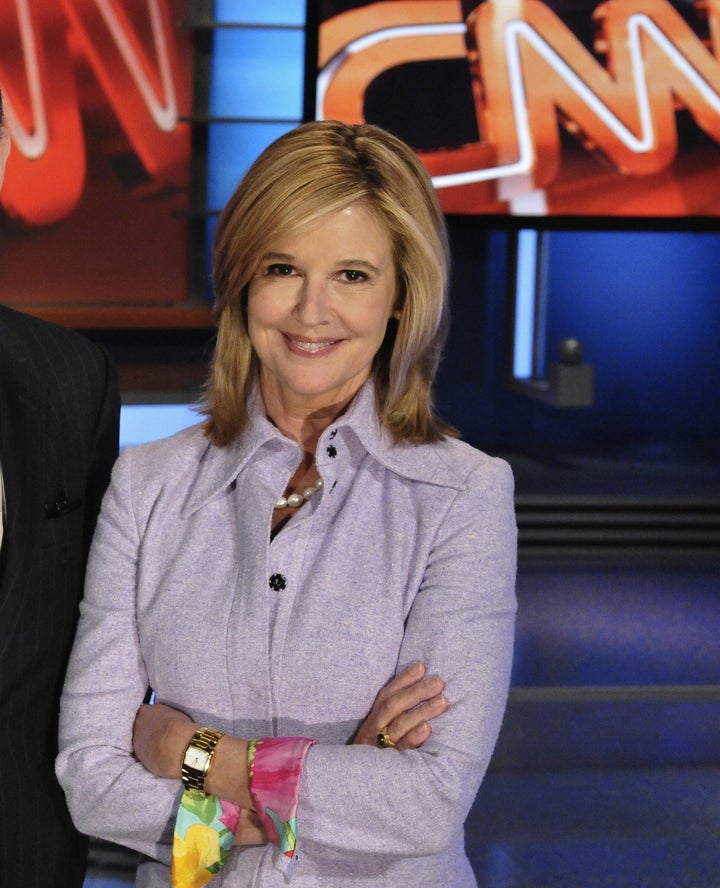 UPDATE: The New York Post's Tara Palmeri reports that Kathleen Parker is almost certain to be replaced as the co-host of CNN's 8 PM show.
"There's no doubt in the world they are going to replace her," one source told the Post. According to the paper, the favorite to replace Parker as co-host alongside Eliot Spitzer is E.D. Hill, the former Fox News anchor most famous for calling Barack and Michelle Obama's fist bump a "terrorist fist jab." Hill has already filled in for Parker once on the show. The Post says that CNN is also looking at National Review writer Will Cain as a replacement.
ORIGINAL POST: CNN might replace Kathleen Parker as co-host of what is now called "Parker Spitzer," the Wall Street Journal reports.
According to the Journal's Sam Schechner (registration required), the conservative columnist could be bumped from her spot beside Eliot Spitzer on the 8 P.M. show, as executives try to figure out how to increase its ratings. Parker has been at CNN since just October. 'Parker Spitzer' was meant to be a big part of the network's comeback, but has garnered low ratings ever since it began.
CNN told the Journal, "we aren't going to engage in speculation...the show continues to improve and we think it is a good addition to our lineup."
Even so, Phil Kent, chief executive at CNN parent company Turner, said at an investor conference last week, "The execution [of'Parker Spitzer'] has not been what we have been happy with."
Related
Popular in the Community