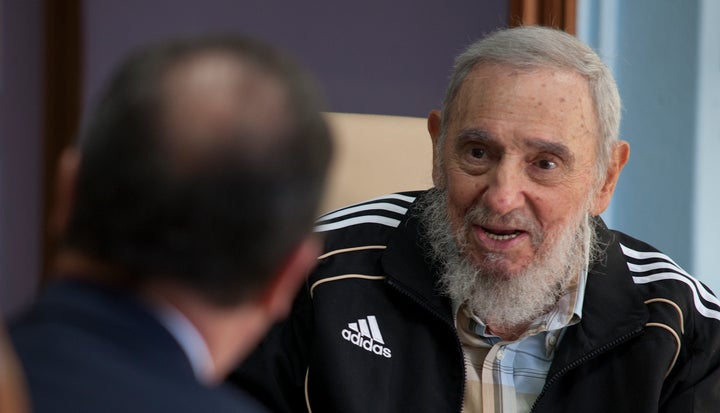 CNN blew it for the TKTKTK time this week. [[NOTE: Insert number of blunders on Monday.]]
The text ― which could still be read on some sites that published the story off the wire and didn't correct the error ― instructs the story's writer to make changes if former President George H.W. Bush dies:
One Castro or another has ruled Cuba over a period that spans seven decades and 11 U.S. presidents. Fidel Castro outlived six of those presidents, [[[NOTE: change to seven if George H.W. Bush dies before Castro]]] including Cold War warriors John F. Kennedy, Richard Nixon and Ronald Reagan.
CNN's gaffe wouldn't even be noteworthy, had it not made a similar mistake with a prewritten Castro obit more than a decade ago. In 2003, the site mistakenly gave readers access to a small database of obituary drafts and graphics, The Smoking Gun reported at the time.
News outlets often write obituaries in advance for world leaders, celebrities and other noteworthy people, including The Huffington Post. Giving one publication guff for going live with a mistake might be a little unfair, as premature publication has a long, storied history in journalism.
Support HuffPost
The Stakes Have Never Been Higher
Related
Popular in the Community