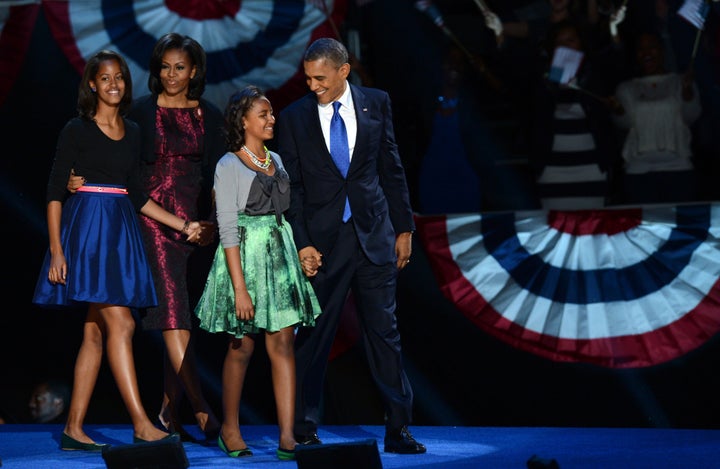 NBC and CNN came out on top on Election Night.
Though ratings were down overall from President Obama's first victory in 2008, the two networks will still be celebrating, as initial Nielsen ratings showed them leading the pack in broadcast and cable news, respectively.
On cable, Nielsen measured the ratings from 7-2 AM, the vast stretch of time when networks were airing their election specials. CNN notched a tight victory over Fox News, drawing 8.84 million viewers to its rival's 8.7 million. (MSNBC trailed far behind, with 4.6 million.)
On the broadcast side, Nielsen released primetime ratings, and NBC was the clear winner in initial tallies. 12.56 million people watched its coverage, compared to 11.15 million for ABC, 8.42 million for CBS and 4.95 million for Fox.
Before You Go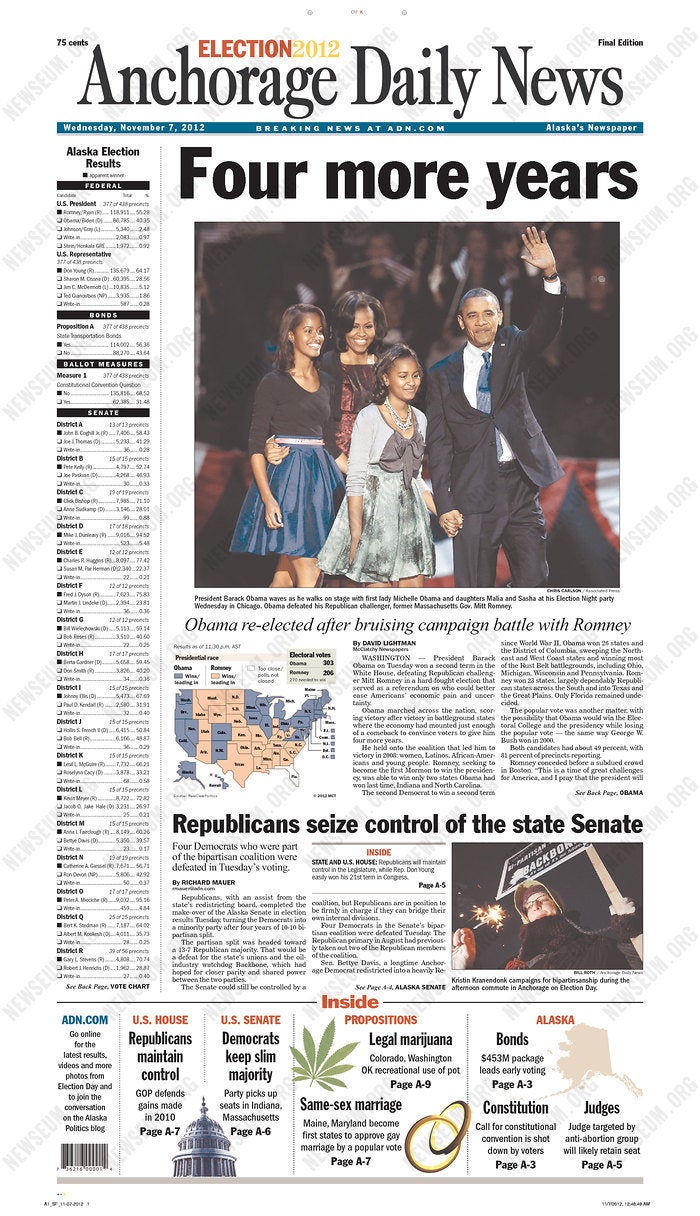 Newspaper Front Pages Cover Obama's Re-Election
Popular in the Community