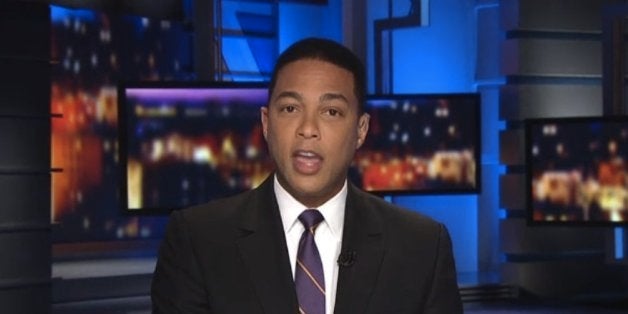 Morgan's show is ending soon, and the network needs to fill his crucial 9 PM slot. In that effort, Deadline reported, the network is making four men—Jake Tapper, Bill Weir, Don Lemon and the recently arrived Michael Smerconish—compete for the slot. (There are apparently no women being considered.)
Each anchor would bring a very different flavor to the hour. Smerconish has had a long career as a centrist radio host. Weir was an ABC News veteran who has been filing the odd report for a few months, but is almost certainly expecting something bigger for himself. There were reports last year that he might bring a more satirical flavor to the network. Tapper's show would quite possibly look like the show he has now, "The Lead."
Then, there's Lemon, who would seem to fit most neatly into the primetime cable news landscape. Lemon has firmly shifted himself into a role as a provocative anchor-pundit, regularly causing controversy for his comments. He's currently being tried out at 10 PM for a few weeks, too.
Calling all HuffPost superfans!
Sign up for membership to become a founding member and help shape HuffPost's next chapter