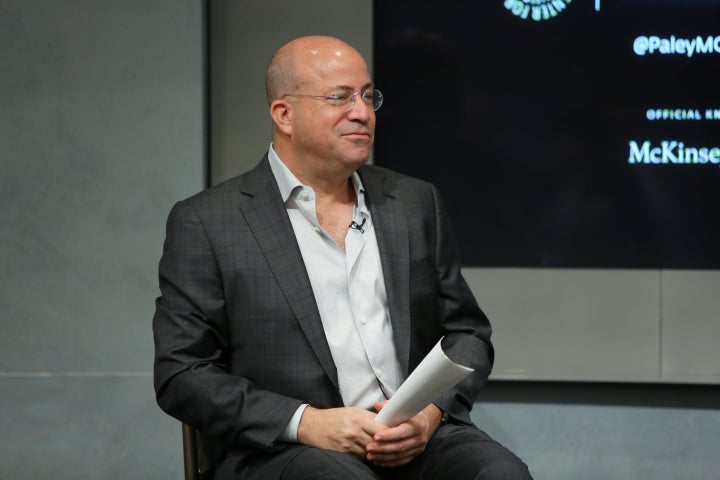 CNN President Jeff Zucker isn't kowtowing to Republican presidential candidate Donald Trump, who has threatened not to show up to the next debate on the network unless he is paid $5 million.
"We do not pay candidates to appear at debates," Zucker said during a discussion Thursday with BuzzFeed Editor-in-Chief Ben Smith hosted by the Paley Center for Media. 
Zucker also addressed -- albeit obliquely -- criticism the network has received over the amount of coverage it has given the Republican presidential front-runner.
"There have been people who've asked about the amount of coverage that Trump gets," he said. "It's not our role to build up or take down a campaign. It's our role to be skeptical. It's not our role to editorialize."
On Monday, Trump groused to a crowd in Georgia that CNN "doesn't treat me properly" before floating the idea that the network should pay him for bringing in viewers.
"CNN had 23 million people -- it was the biggest show in the history of CNN," Trump said, referring to the Sept. 16 debate on the network. "How about we do this for CNN: I won't do the debate unless they pay me $5 million, all of which money goes to the Wounded Warriors or goes to vets?"
The next GOP debate is scheduled for Dec. 15 on CNN.
This is not the first time the reality TV star has tried to get money from CNN. In a September letter to Zucker, Trump asked the network to donate the profits from the upcoming Republican debate to veterans groups. The network did not respond to the request, and Trump appeared at the September debate anyway.
Zucker also took the opportunity to comment more generally on the broadcast news ecosystem, remarking in particular on CNN's sister network, HLN.
"We don't think there's room for four cable news networks in the U.S.," Zucker said. "I don't think there's enough room for three."
HLN, once known as CNN Headline News, parted ways in late November with chief Albie Hecht. In a subsequent note to staff, Zucker said HLN's coverage would more closely resemble that of its parent network moving forward.
"I now believe that by driving HLN's programming during the daytime and overnight hours closer to CNN's, and by utilizing a much stronger library of content that has been built in the last three years, we can take that success to even greater heights," Zucker wrote at the time.
On Thursday, the CNN president also addressed the network's rivalry with Fox News, which consistently beats rival cable news networks in total television viewers. Downplaying the importance of television ratings in an era where more and more consumers get their news online, Zucker said CNN's business "is so much broader" than television ratings.
"We're global; we're multi-platform," he said. "I think it's always good to have a goal to do better. But that is not really how we judge ourselves on a daily basis."
"Do I think we can get to number one? I have to say yes because if I don't, then you won't believe it and the team won't believe it and you won't believe it," Zucker added.
"I will be there for the foreseeable future but my eyesight's not that good," Zucker said.
This post has been updated to include Zucker's comments on HLN, cable network competition and his consideration of running for public office.
Calling all HuffPost superfans!
Sign up for membership to become a founding member and help shape HuffPost's next chapter