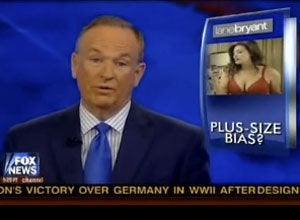 The April ratings are in and CNN is at its lowest point in my memory. All four of the major news networks lost numbers from last April to this April, but in percentages, CNN was down about twice as much as any of its competitors. In primetime, FoxNews lost 19 percent of its viewers, and CNN lost 38 percent. In the key 25-54 demographic, FoxNews was down 13 percent and CNN was down more than three times as many, 41%. In total day, FoxNews was down 17 percent and CNN was down 36 percent, and again in the 25-54 age group, FoxNews was down 16 percent and CNN was down 35 percent.
The biggest winner, and by that I mean the smallest loser, of the news networks was MSNBC, which was down only 6 percent both in primetime and in total day, a surprisingly good showing. Among 25-54s, MSNBC was down 12 percent in total day (still better than any of its other competitors) and in primetime it tied FoxNews at minus 13 percent.
Headline News did better than its sister network, down only 11 percent in total day and 17 percent in primetime. Among 25-54s it did much worse, down 35 percent and 28 percent respectively.
To put faces on all these numbers, O'Reilly, Hannity and Van Susteren (Greta) lost a much larger percentage of viewers than did Olbermann, Maddow and Matthews. I know that's not saying who's best; it's just saying who's least worst. CNN's team, Brown, King and Cooper, is, in the words of Frank Loesser, "either too young or too old ... too grey or too grassy green." One of them is long since his prime, and the others have no reason to be in prime at all.
I think CNN is at risk of becoming a bad joke. Late night comics and cartoonists are already using them as a gag line. Newspapers are asking "experts" how to save them. It's time for a major change, before moving from "joke" to "tired joke". Writing this is getting tired, too. It's making me feel cruel, and, even if April is the cruelest month, I'd rather be writing about something else.
Popular in the Community