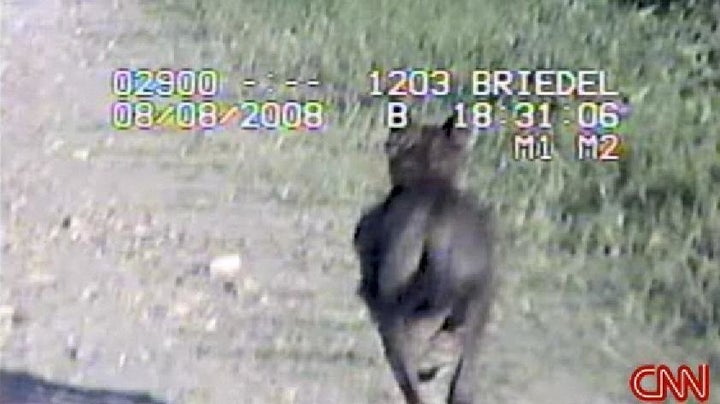 El Chupacabra, which translates to "goat sucker" (and is thus Mickey Kaus' zoological opposite), is best known as an urban legend -- as CNN's Ed Lavandera once termed it, the "Bigfoot of Latino Culture." At one point, "El Chupacabra" was thought to be some sort of extra-terrestrial being. In fact, the X Files took up the matter in a Season Four episode titled "El Mundo Gira," but they did so half-heartedly and ineptly (in the episode, the story shifts from full-on El Chupacabra speculations to a mawkish plot about immigration and a pair of Latinos who slowly turn into giant sprigs of asparagus).
However, ever since the state of Texas got a hold of the myth, they've recast the goat-sucker as some sort of "demon dog," which has allowed them to look past the obvious explanation for the creature seen in the video, namely, that it's a coyote with a scorching case of sarcoptic mange.
Still, this sighting raises questions. Like: Why won't Barack Obama end his vacation to provide America with a plan to defeat the Chupacabras? And: wouldn't a coyote with sarcoptic mange be an infinitely better vice presidential choice than Mitt Romney? These are the queries that I hope you will fill Jack Cafferty's inbox with today.
Related
Popular in the Community