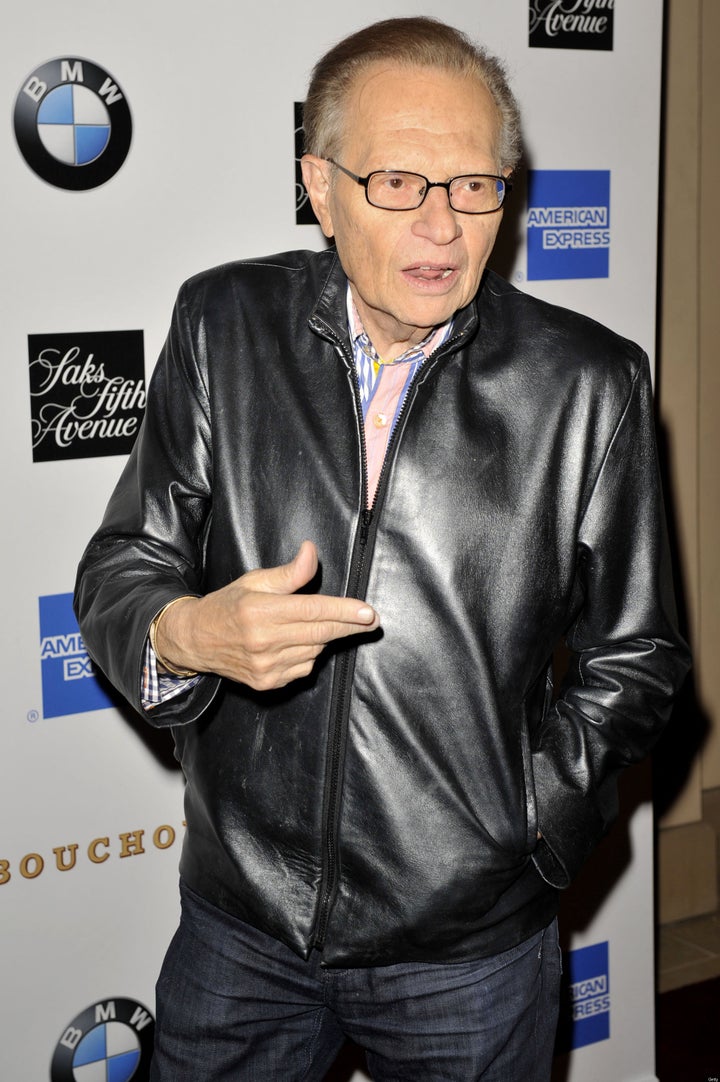 Carr proposes that King, whose ratings have declined (along with the rest of CNN's shows') and whose replacement CNN is rumored to be courting, would benefit from a graceful farewell tour full of A-list bookings:
Why not announce a yearlong victory lap for Mr. King? You could probably count on both Obamas, both Clintons, both George Bushes, both Martha and Jon Stewart, with maybe some Tiger, a little Oprah, all stopping by for some much deserved ring-kissing.
A byproduct of a yearlong send-off would be the opportunity to test "a rolling audition of hopefuls" vying for King's slot, Carr writes:
A year of occasional substitutes just might yield a worthy, and viewer-friendly, successor. As it is, Mr. King has been left to dangle, battered by tabloid reports, sliding ratings and his own daily battle to anchor the show five days a week.
Carr also finds a lesson in Helen Thomas's disgraceful exit from her legendary career earlier this month:
The more legendary the talent, the more delicate the endgame. Think of Helen Thomas's exit, which did not end well for anyone.
Calling all HuffPost superfans!
Sign up for membership to become a founding member and help shape HuffPost's next chapter