A "BULLSHIT" tweet by President Donald Trump is loosening CNN's usual restrictions against exposing viewers to vulgar language.
The president, continuing his furious response to a House impeachment inquiry that began last week, on Wednesday posted this tweet accusing Democrats of "wasting everyone's time and energy":
Although the fiery tweet features an eight-letter variant of a four-letter word, CNN executives reportedly signed off on quoting what the president said, according to New York Times reporter Michael M. Grynbaum.
CNN didn't immediately respond to HuffPost's inquiry.
These screenshots from CNN's live coverage and website suggest the report isn't full of it.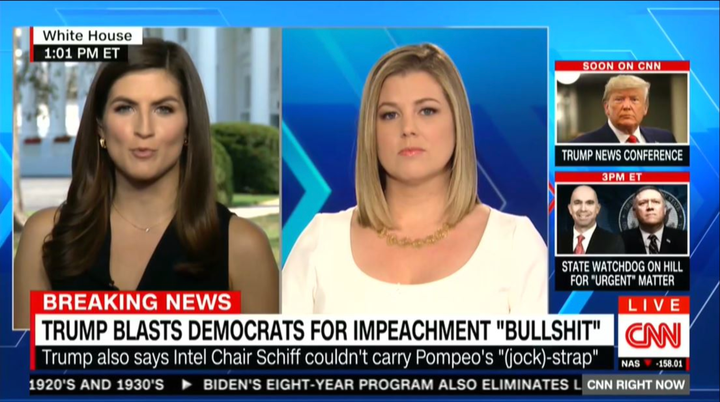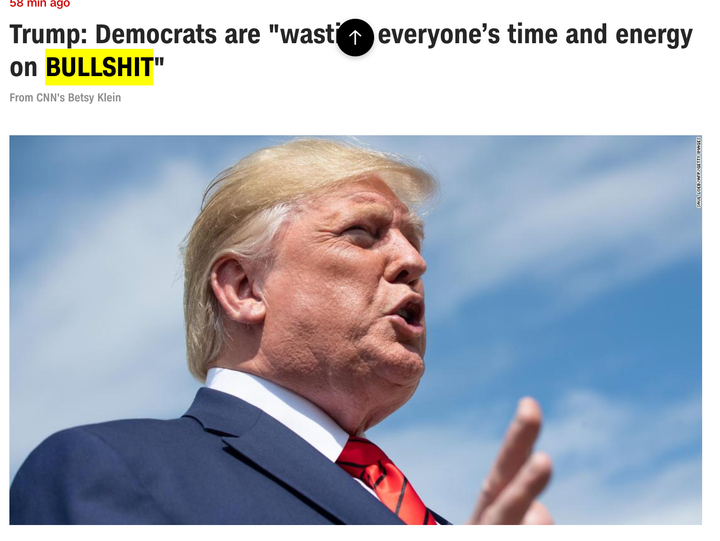 In 2018, for example, when Trump railed in a White House meeting against "shithole countries," CNN and The New York Times reported the president's words. And rare was the media outlet that didn't report Trump's infamous "grab them by the pussy" comment from the "Access Hollywood" tape, and his "son of a bitch" reference to NFL players who kneel during the national anthem.
Although CNN on Wednesday was simply quoting the president's tweet, the decision caused a bit of pearl-clutching from conservative Erick Erickson:
Of course, a few Twitter users thought Erickson was playing the blame-the-messenger game.
Before You Go

If Donald Trump Tweeted Throughout History
Popular in the Community