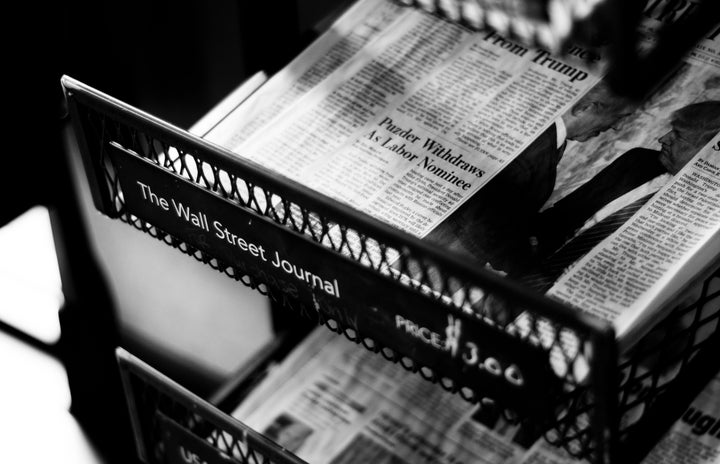 When powerful figures try to dissuade the public from learning the truth, facts matter. A new CNN ad attempts to make this point with fruit (yes, you read that correctly). "This is an apple," text underneath a shiny red apple reads. As an image of an apple continues to show, the text and voiceover explain that, no matter how hard some people might try to convince you are looking at a banana, the fruit in question remains an apple.
The ad is obviously, and perhaps quite smartly, targeted at U.S. President Donald Trump. Since his days on the campaign trail, Trump has consistently made claims at odds with the truth. Daniel Dale, the Toronto Star's Washington Correspondent, fact-checks Trump. The sheer number of inaccuracies is startling—most recently, Trump broke what Dale called "his one-week record for dishonesty," making 57 false claims.
In a literal sense, there is nothing but the truth—our world is made up of scientific, real truths. But our own biases and perceptions may mean that we all have different truths, even when data tells us differently.
It is this that, in my mind, complicates CNN's ad. Yes, the fruit in the image is an apple. But if enough people begin to say it is a banana, doesn't it kind of become a banana? If everyone believes it is a banana, does it matter that it is really and truly classified as an apple?
In Trump's presidency we've seen, for instance, him employ rhetoric insisting that Muslim people are dangerous and should not be allowed into the country. Unfortunately, it doesn't matter that the data shows that "more Americans have been killed by white American men with no connection to Islam than by Muslim terrorists or foreigners," as Vox reported. Trump says, over and over, that Muslim people are dangerous and pose a threat to American security—and despite the facts proving otherwise, some people believe him. We are looking at an apple, but some people are convinced it is a banana.
The premise of CNN's ad is correct: facts matter. But more and more, we are seeing that they might not matter to an alarming number of people. As I've already written, emotions, biases and perceptions can impact what we believe to be true. That right-wing media on his side are further perpetuating incorrect ideas about Muslim people only helps Trump's case in convincing people of something that is not true.
But while some of us see sites like Breitbart and InfoWars as those perpetrators of false ideas and stereotypes, it's important to remember that many people see centre and more left-leaning media organizations in this way, too. No media organization is perfect. I think it's crucial to remember the role that journalists and media played in helping to elect Trump; both by giving his rhetoric sensationalized coverage, and by overplaying stories about Hillary Clinton such as her email scandal.
Still, the fact remains that many people see CNN and other similar news organizations as—to borrow one of Trump's favourite terms—"fake news." CNN may be calling apples apples, but when a large number of people (influenced by powerful politicians and media outlets) believe those apples to be bananas, we have a severe disparity in opinions.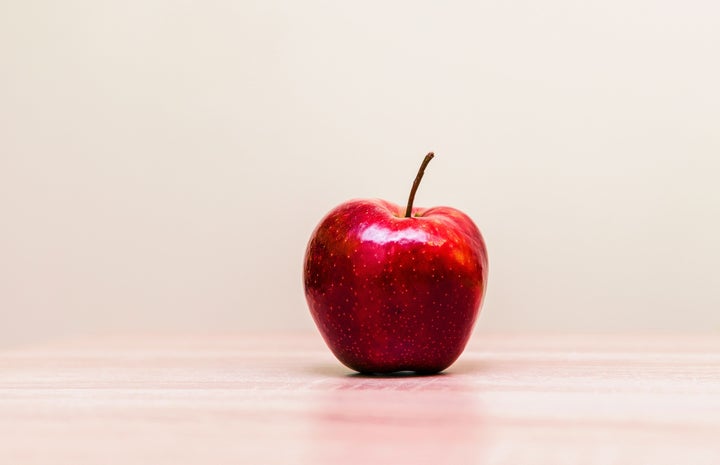 I may just be a journalism student, but in my opinion, it's no longer enough for media organizations to say, "This is the truth—this is an apple and you should believe us because we are honest and value facts." Some level of public skepticism in journalism is healthy (it is, after all, an imperfect institution). However, a recent poll suggests that 46% of Americans believe Trump when he says that major news outlets make up stories about him. As journalists, we need to do more to show the public why they can trust us, instead of just stating that that trust should exist.
One way that I see this happening is by creating a culture of transparency in journalism. I see a lot of news organizations taking steps towards this already. The Toronto Star, for example, launched a "Trust Project" to take readers behind the scenes of the newspaper.
These articles from the Star show how certain reporters take on their responsibilities, and even things like how the paper chooses when to publish a breaking news story, how they write headlines and how they correct mistakes. It's hard to call something from the Star "fake news" when you read about the actual processes they use to ensure accuracy. This model of writing about the inner workings of the paper is enlightening to readers.
More transparency about how journalism is done can show the public why they should trust journalists when we say that an apple is, in fact, an apple. This is all not to say that CNN's apple campaign is for naught, however. The ad is engaging in its simplicity and, if this lengthy post shows anything, it is certainly a conversation starter about facts and public trust in journalism. I hope that we continue to have these conversations as both producers and consumers of the news, because CNN is right—no matter how many times someone screams "BANANA" at an apple, the truth matters.
Popular in the Community