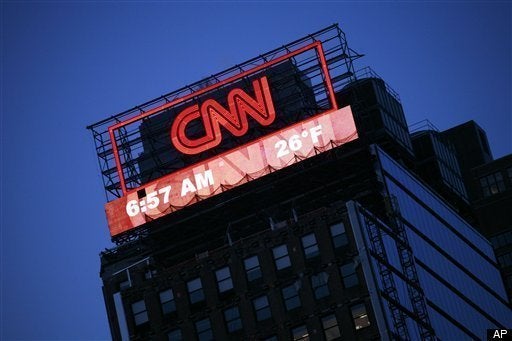 The cable news wars continue unabated with Fox News Channel holding a wide dominance in viewership over its rivals. But in the last several months a surprising development has occurred, as one-time upstart MSNBC has overtaken long-time stalwart CNN behind Fox. MSNBC's rise and Fox News Channel's strength, coupled with CNN's precipitous fall speaks well to pervasive trends in news gathering and the challenges that media outlets face in remaining viable in today's more hard-charging, opinion-centric world.

Fox News has had an impressive run of success. With its stable of incendiary hosts including Bill O'Reilly, Sean Hannity, and Glenn Beck, Fox has not just built up a fiercely loyal audience of conservative viewers, but in the process it has redefined how news and media are disseminated in this country. Whether you like it or can't stand it, Fox News Channel under owner Rupert Murdoch and executive Roger Ailes has transformed the coverage of news into a brutal contact sport.
Clear opinion is now a must, particularly in primetime programming, but more importantly, the delivery of news on Fox is ceaselessly and viscerally sharp-edged with an underlying tone of right-leaning snarkiness. This model, once renegade, is now standard and has played a critical role in remaking the national media landscape.
MSNBC has tried to emulate Fox's approach, albeit from the opposite political direction. With loudly liberal hosts like Keith Olberman, Rachel Maddow, and Ed Schultz, MSNBC is trying to replicate the Fox blueprint, and this maneuver has already borne fruit: last year, MSNBC largely overtook CNN in the primetime ratings, and in the first quarter of 2010 it further solidified its standing as the number two cable news network while CNN has collapsed.
The growth of Fox, and to a lesser extent MSNBC has major implications for CNN and the need for it to radically reshape its focus.
While its critics might contend otherwise, CNN is defined by vanilla programming and a markedly detached style, particularly in political and domestic affairs. Its biggest names including Wolf Blitzer, Campbell Brown, Anderson Cooper, and Larry King host more nitty-gritty, dry affairs, and their shows are sleepier than their competitors, and frankly, a bit dull.
And viewers seem to agree: the New York Times is reporting that CNN's top hosts lost approximately half of their viewers in the last year, and CNN now finds itself behind its competitors in primetime - where advertising revenue is most lucrative. For their part, Cooper and King lost over 40 percent of their audiences in the first quarter of 2010. CNN is even finding itself threatened by traditionally smaller networks like HLN and CNBC.
CNN has failed to adapt to the opinion-dominated trends which Fox created and MSNBC has embraced. The recent addition by CNN of Erick Erickson, a prominent biting right wing blogger, may signal a change in direction towards more opinionated programming for the channel, but CNN executives are reportedly still steadfast in their commitment to having primetime hosts deliver material without a partisan point of view.
This is a major mistake. The current strength of both Fox and MSNBC is due in large part to the networks carving out loyal audiences for themselves: the right to Fox and the left to MSNBC, with CNN flailing because of an inability to pick a side and grab that crucial audience share.
But these reasons cover only half the story. In today's world, tone matters as much as substance or even political tact, and therein lies the challenge for CNN: whether to take on a more hard-hitting, in your-face-approach that Fox, MSNBC, and a host of Internet platforms have adopted with gusto.
And indeed, just as CNN has been hurt by the focus of its industry competitors, so too have newspapers been hindered by a collective inability to change. Yet, while many periodicals have been badly - and in many cases mortally - hurt by a marked refusal to more rapidly technologically advance themselves and better use the Internet, papers are also being held back by their clinging to the time-cherished model of American newspapers that they must be scrupulously balanced and even-handed in their approach. Like CNN, newspapers risk becoming completely irrelevant if they fail to appreciate the need for a sharper, even more clearly political center.
It is no accident that Rupert Murdoch comes from abroad and has been so wildly successful as a media baron in the United Kingdom . In England, newspapers and media are deeply cutting in their coverage and have long fallen into clear political camps. For example, readers of The Guardian know they are getting a left-leaning paper, while patrons of The Times - another Murdoch broadsheet - know their paper has right-ward views. Fox News Channel has taken the same approach: you may not subscribe to it, but what you see is what you get; all nuance is cast aside.
Unquestionably, American audiences have moved closer to the British model in their tastes, as exhibited by the growing popularity of Fox News Channel and MSNBC. As more people get their news exclusively from cable, outlets like CNN and many newspapers could find themselves extinct if they fail to change in adapt, both in substance and in tone.

Calling all HuffPost superfans!
Sign up for membership to become a founding member and help shape HuffPost's next chapter