CNN's Symone Sanders will not be spoken down to, and she made this message loud and clear during a segment on Monday morning's episode of "New Day."
The segment, which was hosted by Chris Cuomo and centered on the white supremacist-led rally in Charlottesville, Virginia, on Saturday, included an ugly exchange between Sanders, a former spokeswoman for Sen. Bernie Sanders' presidential campaign, and Ken Cuccinelli, a Republican politician. At one point, Cuccinelli directed Sanders to "just shut up" while he spoke.
His remarks came amid a discussion about the circumstances that led to Saturday's rally. Sanders said Cuccinelli was "dismissing" the real danger of white supremacy and reminded him of how the violent demonstration was an "egregious symptom" of America's widespread issues of racism.
Sanders immediately shut him down.
"Under no circumstances do you get to speak to me in that manner," Sanders responded. "You should exhibit some decorum. And understand that you were trying to defend and excuse white supremacy on this program. And under no circumstances will I sit by while that happens. So you can shut up."
Sanders later went on Twitter to address the segment and explain how Cuccinelli's treatment of her was an act of supremacy itself.
Sanders, 27, told HuffPost that Monday's news segment marked the first time she has appeared on camera alongside Cuccinelli. She spoke about how "demoralizing" it was to be scolded on national television, and noted that while being a young black woman may make her an easy target, she has no tolerance for blatant disrespect.
"I'm not there to be disrespected, I'm not there to be personally attacked or dismissed," she told HuffPost. "I highly doubt if I were a white man, he would be telling me to shut up."
"It is really important for folks around the country, especially little girls, to understand that in no point in time does anyone have the right to disrespect you or shut you down for what you believe in," she added, "especially when you're speaking the truth."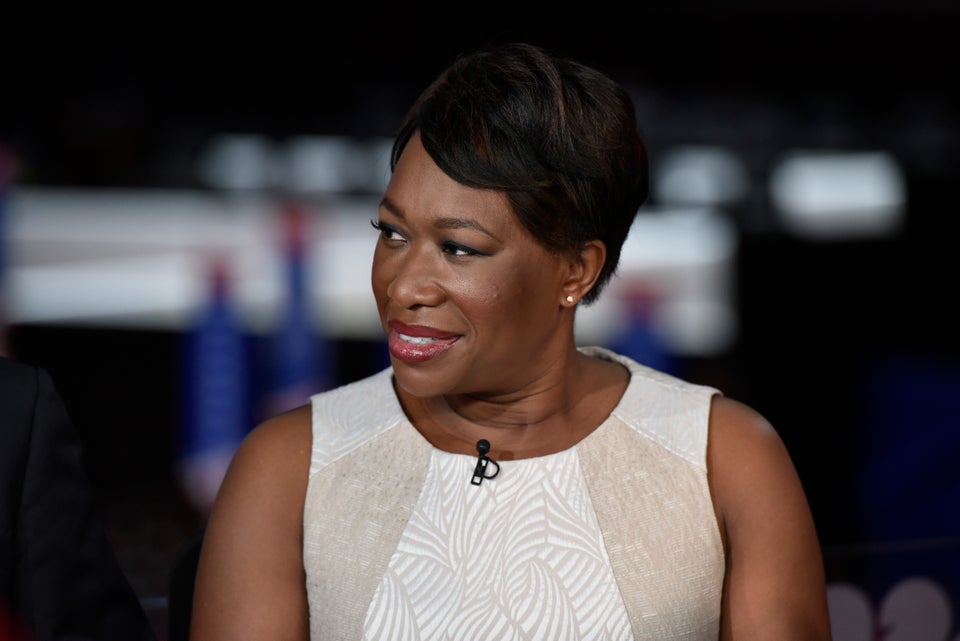 7 Black Media And Activism Game Changers Who Are Paving The Way