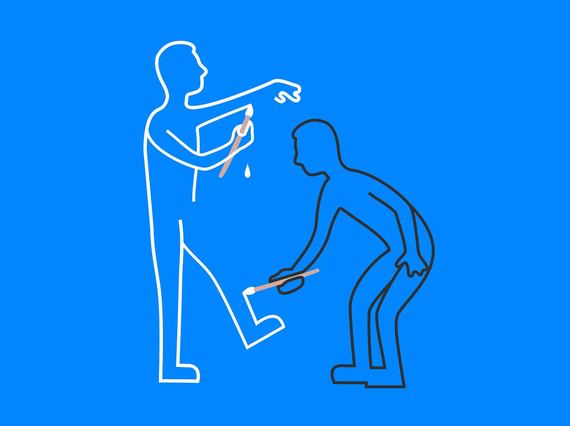 The word objectivity is apparently full of subjectivity. In looking
for a quote to use in this article, I found a colorful mix of examples.
Noted psychologist Abraham Maslow offers: "Dispassionate objectivity is
itself a passion, for the real and for the truth." Celebrated photographer
Annie Leibovitz who is known to get close to her subjects claims: "I no
longer believe there is such a thing as objectivity." British novelist
Jonathan Coe says: "Objectivity is just male subjectivity."
For decades our agency has brought our brand of objectivity to
companies large and small. But we also fully appreciate the value of
the inside perspective to help address a given challenge. Whether it is
a brand identity, website or recruiting campaign, our outside view has
always focused on discovering valuable opportunities that might be
overlooked simply because the in-house team is "too close to the
problem." However, the combination of seamless collaboration, clarity
in role responsibility and a unified vision for success is the winning
formula that has defined some of our best work.
I have been very fortunate to have worked with some stellar in-house
teams and CMOs to produce strategic design solutions for a range
of complex challenges. These three examples are a blend of fact and
fiction. They reflect relationships and lasting impressions from years
of experience:

VERY GOOD: Meet "Melody Monroe," VP of Communications
Melody is very organized, energetic, a consensus builder and a solid
planner. Although relatively new to her position, she is tasked with
launching a major recruiting campaign. She uses the added muscle of
an outside design firm to help win over the company leadership, who
is marketing-averse and very budget-conscious. With this in mind, she
chooses a cost-effective design approach that will attract top talent
and not be creatively "threatening" to management. She is looking for
a solid win with the hope of building trust and autonomy for her design
and marketing role within the company. The campaign results are very
positive, and management congratulates her on her effort.

EVEN BETTER: Meet "John Jackson," EVP Creative Services
After an exciting merger, the CEO of John's company enlists his help
in planning a brand identity "refresh." John, who has successfully
launched a rebrand for his previous employer, prepares an RFP for the
assignment and sends it to three design agencies. After credential
presentations, John advises management in the selection process and
recommends a firm. The design consultant receives one of the best
creative briefs ever and works closely with John's team to carefully
plan a year-long rebranding process. Roles and responsibilities are
defined, key milestones are established, budget parameters are
clarified and strategies for winning management approval are
determined. John is ready to go and sets the project in motion.
JUST GREAT: Meet "Susan Sharpe," Chief Marketing Officer
Three words best describe Susan: courageous, collaborative and
committed. She demands cutting-edge work and is not afraid to bleed.
She understands that the greatest rewards come from carefully
managing risk and has gained a very high level of trust from her CEO.
She has the right to be demanding because she will put her neck on the
line for "great" work and bristles at the word "good." She values design
and sees her agency as a true partner, not a "vendor." Together, they
present a compelling case for design as a competitive advantage that
convinces her CFO that great creative is an essential investment in the
company brand. She is a fighter. She is a star.
The knowledge an in-house design and marketing department has
is absolutely essential to set the context for any assignment.
The objective view and diverse experience provided by a design agency
will reveal unexpected solutions to problems. Building a bond of trust,
aligning goals and generating creative enthusiasm between the two
entities are what it takes to insure measurable success. Of this, I'm
absolutely certain but that might just be male subjectivity!
Illustration by Victor Clemente
Popular in the Community