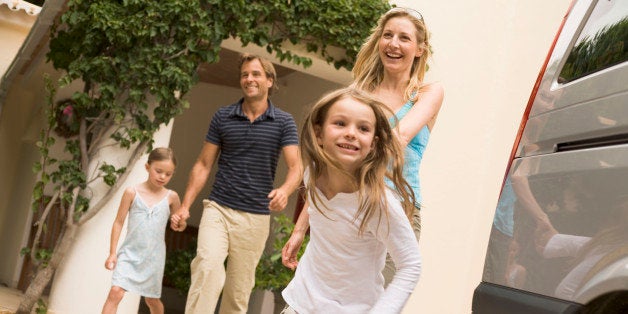 For many of us, a post-divorce relationship with our ex is never going to be completely drama-free.
But while we might wrangle with our former spouse over who gets the house and who's paying the legal fees, it's vital that we put aside our differences and attempt to see eye-to-eye when it comes to parenting.
HuffPost Divorce readers with kids know as much, though they admit that the road to peaceful co-parenting hasn't always been easy. Below, they offer up the one piece of advice they said helped them foster a better co-parenting relationship with their exes.
1. "Stop fighting. When my ex and I split, our fights were over. My children love him. I once loved him and now they need him. We each show our children maturity by treating each other with respect. That makes our kids happy and it's even more important now that they're teens -- they know they can't play us against each other! We are all on the same team."
3. "Put your kids first. What does that mean in practice? Do not ask them questions about their time with the ex, do not make them take sides, do not discuss finances with them and do not overcompensate. In other words, do not make them grow up before their time. Let them be kids whose parents just happen to be living in different houses."
6. "You can only control what goes on in your house -- unless it is an issue concerning your child's safety, let your problems with your ex's parenting style go."
7. "Your children are half of the other parent, so look at it this way: badmouthing your ex is the same as directly putting down your children."