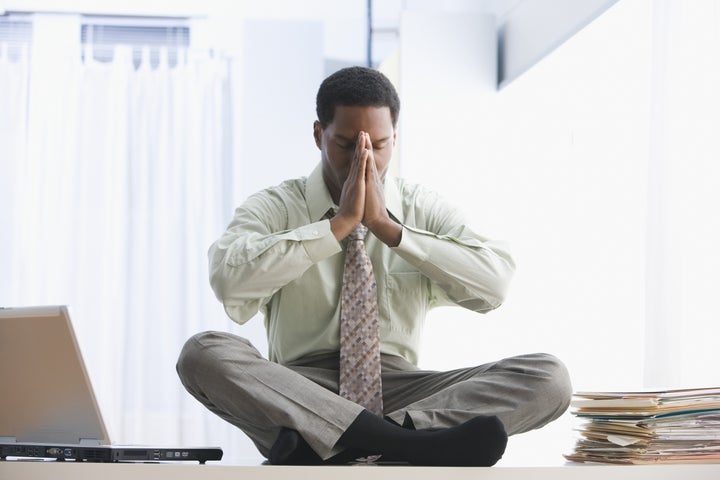 Share your best anecdote/lesson from co-working and how it helped your business or brand grow.
The following answers are provided by the Young Entrepreneur Council (YEC), an invite-only nonprofit organization comprised of the world's most promising young entrepreneurs. In partnership with Citi, the YEC recently launched #StartupLab, a free virtual mentorship program that helps millions of entrepreneurs start and grow businesses via live video chats, an expert content library and email lessons.
A. New Clients All Around

I work regularly at coworking spaces. I routinely land new clients through a quick chat, especially since in a coworking space, I can immediately show the person sitting next to me exactly what I'm working on.
- Thursday Bram, Hyper Modern Consulting
A. Word Gets Out

I belong to a community of entrepreneurs that work together and play together, and I started serving a couple of clients. Word started getting around the community that my service was good, and more and more people started using my service. This is a great strategy for those whose clients would be in a co-working environment.
- Louis Lautman, Supreme Outsourcing
A. Recruiting New Talent

If you're in a space with other talented individuals, it's the perfect opportunity to scout for new talent for your own business. We've hired some of our most talented employees just because they were working in the same proximity to our company in a co-working environment. Without being in a co-working environment, we would have never had met those future employees.
- Derek Johnson, Tatango
A. Creative Problem Solving

Co-working spaces bring together diverse businesses. Be open about your difficulties and support other companies with theirs to uncover clever solutions to your challenges. We're a consumer products company and struggled initially with building our subscription program. We finally talked to a co-located company with deep tech expertise and were able to crack the issue over a weekend!
- Aaron Schwartz, Modify Watches
A. Support Each Other's Business

At 1871, a new co-working space in Chicago, I have the opportunity to work around awesome startups everyday. In my immediate area, I work with two very different startups, but we find ways to support each other's businesses. Whether it's through signing up for services, going to launch parties or promotion through social media, we have worked together to expand our businesses.
- Mike McGee, Code Academy
A. Turn Co-Workers Into Brand Ambassadors

One of the things we do at my co-working space is "pitch meet-ups" where everyone has a chance to give an update on what they're working on. I always use this time to let my co-workers know what they can tell others about my business, and having so many ambassadors for my brand has helped the word spread like wildfire. I also act as an ambassador to their businesses too. Give love, get love!
- Natalie MacNeil, She Takes on the World
A. Get User Feedback Quickly

Co-working can be great for quickly getting feedback on design and product plans. When co-working, I'm often asked for feedback on projects, and once you get to talking, it's a great way to get feedback on your own activities--from design to product roadmap, co-working space can be great for fast feedback from those who are external to your project, but close by.
- Doreen Bloch, Poshly Inc.
A. Spontaneous Collaboration

The thing you really get with a co-working space is those spontaneous chats and "bump ins" you have with other entrepreneurs that lead places you'd never be able to go if you were working by yourself in isolation. When I started our entrepreneur co-workspace, The Loft, that was a big reason people joined. To be around entrepreneurs, to have random conversations and brainsto rming. Awesome benefit.
- Trevor Mauch, Automize, LLC
A. Accountability Audience

Our company was born out of co-working space and has been growing inside of one for the past 11 months. One unexpected benefit I love about co-working is the accountability. There is a communal sense of showing up from work, getting stuff done, and motivating each other to do so. It fosters the work hard, play hard attitude.
- John Meyer, Lemon.ly
Related
Popular in the Community