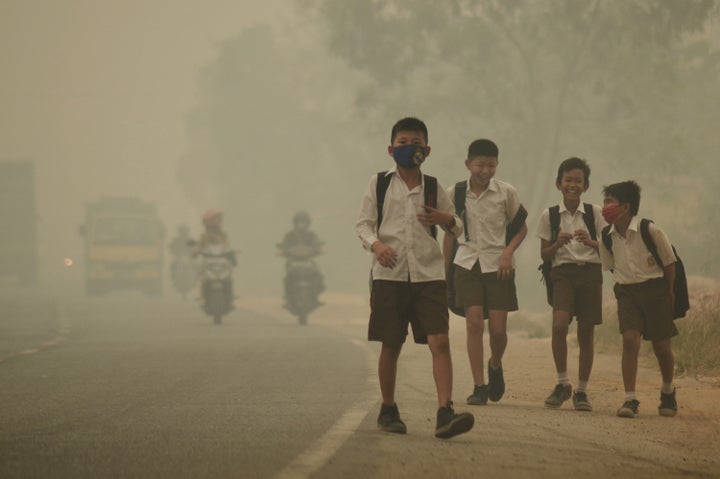 Last year's average carbon dioxide concentration crossed a major milestone and will likely stay at or above that level for several generations, the World Meteorological Organization announced Monday.
In 2015, average global CO2 levels for the year surpassed 400 parts per million for the first time, the WMO revealed in its annual Greenhouse Gas Bulletin. Many scientists regard that measurement, which indicates the ratio of carbon dioxide to other gases in the atmosphere, as a climate change touchstone ― though it's not considered a tipping point.
And the uptick is happening at an alarming rate.
"The increase of CO2 from 2014 to 2015 was larger than that observed from 2013 to 2014 and that averaged over the past 10 years," the report noted.
CO2 concentrations last year were equal to 144 percent of pre-industrial levels. Other emissions measured in the report, methane and nitrous oxide, were equal to 256 percent and 121 percent of pre-industrial levels, respectively. Among those, however, CO2 contributes the most to warming and is responsible for about 81 percent of the increase in radiative forcing over the past decade.
The increase was in part fueled by last winter's El Niño event, which contributed to droughts that reduce the ability of forests and other carbon sinks to absorb excess CO2, but the bulk of the increase is due to unbridled human activities ranging from "growing population, intensified agricultural practices, increase in land use and deforestation, industrialization and associated energy use from fossil sources," the report noted.
"The year 2015 ushered in a new era of optimism and climate action with the Paris climate change agreement. But it will also make history as marking a new era of climate change reality with record high greenhouse gas concentrations," WMO Secretary-General Petteri Taalas said with the release of the report. "The El Niño event has disappeared. Climate change has not."
Lowering CO2 emissions, which stay in the atmosphere and oceans for thousands of years, is crucial to keeping global temperatures from crossing the 2 degrees Celsius threshold, the amount of warming that climate experts indicate as the "point of no return."
The report follows recent findings that CO2 concentrations last month remained above 400 ppm for the entire month of September, when levels are usually at their lowest following months of spring and summer plant growth absorbing emissions.
"[I]t already seems safe to conclude that we won't be seeing a monthly value below 400 ppm this year ― or ever again for the indefinite future," scientist Ralph Keeling, who runs the Scripps Institution of Oceanography's carbon dioxide monitoring program, wrote in a blog post following the September findings.
The WMO's report comes at a crucial time; next month, world leaders will meet in Marrakech, Morocco, for the United Nations climate change negotiations.
CORRECTION: A previous version of this story misstated the increases in carbon dioxide, methane and nitrous oxide from pre-industrial levels.
Related
Before You Go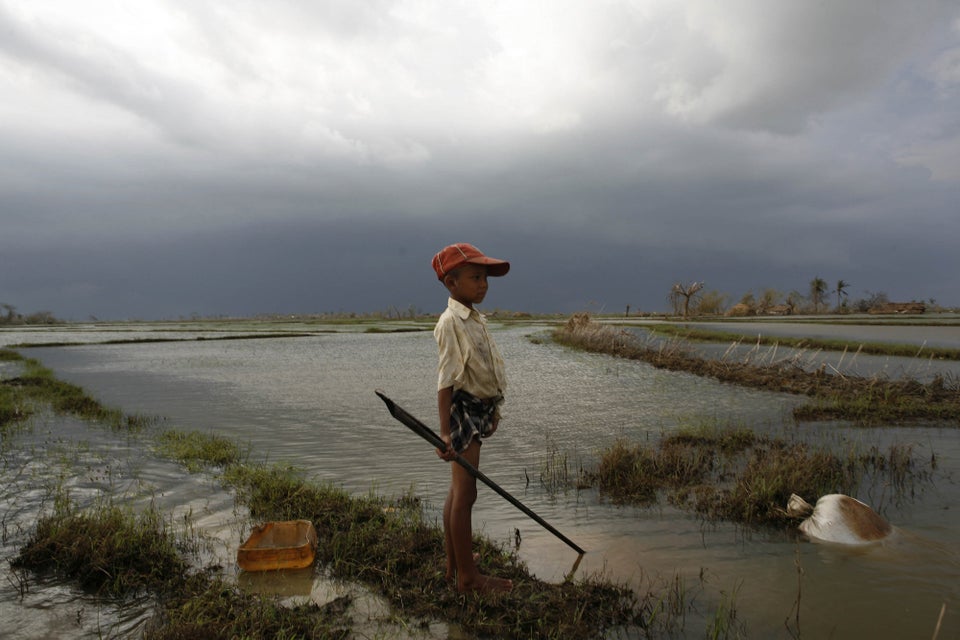 Climate change seen from around the world
Popular in the Community